November 2021
With landscaping to Warson Place and the podium level complete, you're in for a beautiful arrival moment! This month we've also completed the testing and commissioning of services and very nearly completed the internal defecting. Up next: a visit from Melbourne Fire Brigade to confirm Mills Boulevard is compliant, and a whole lot of paperwork including Occupancy Permits and Titles. We're in for a busy few weeks!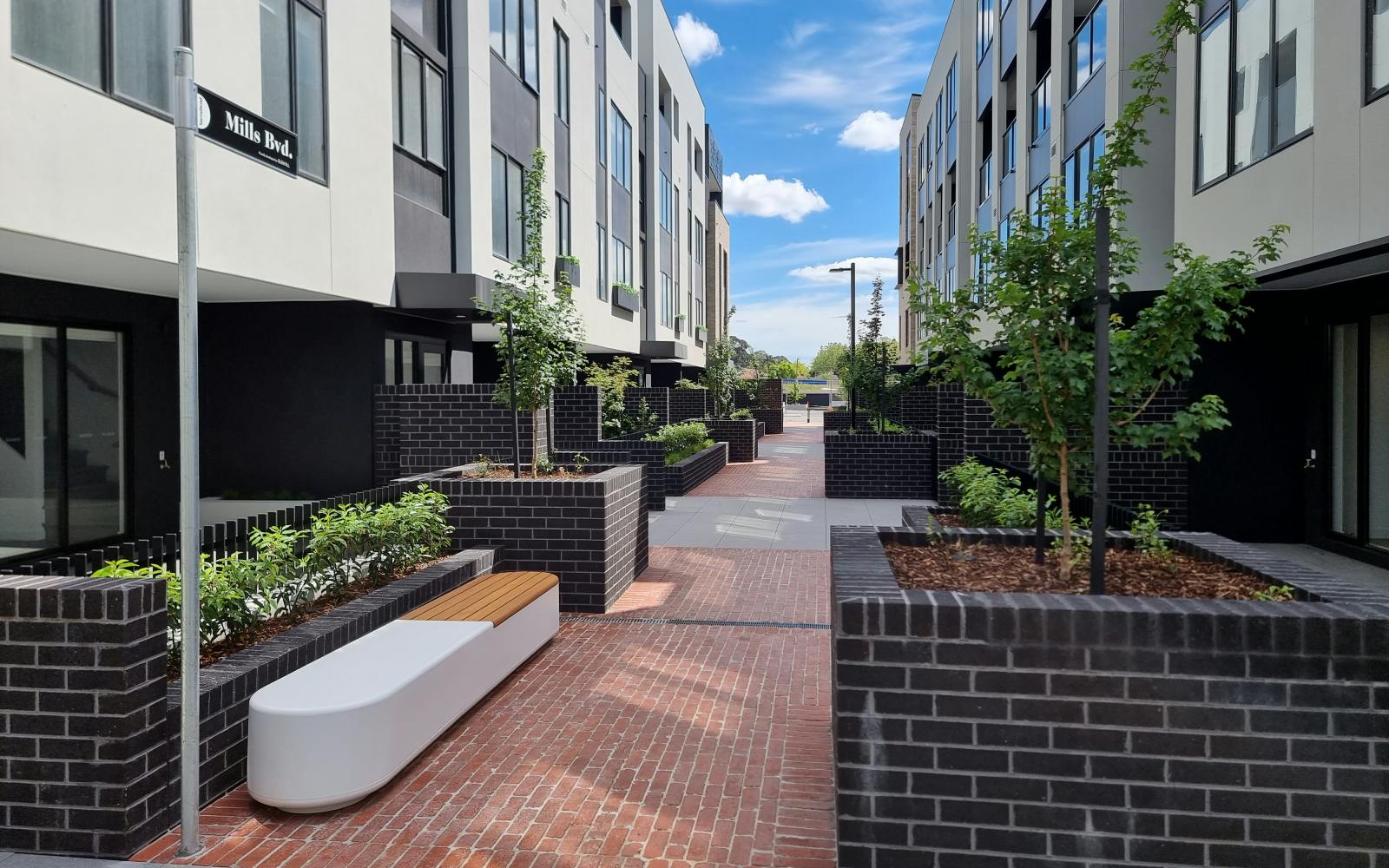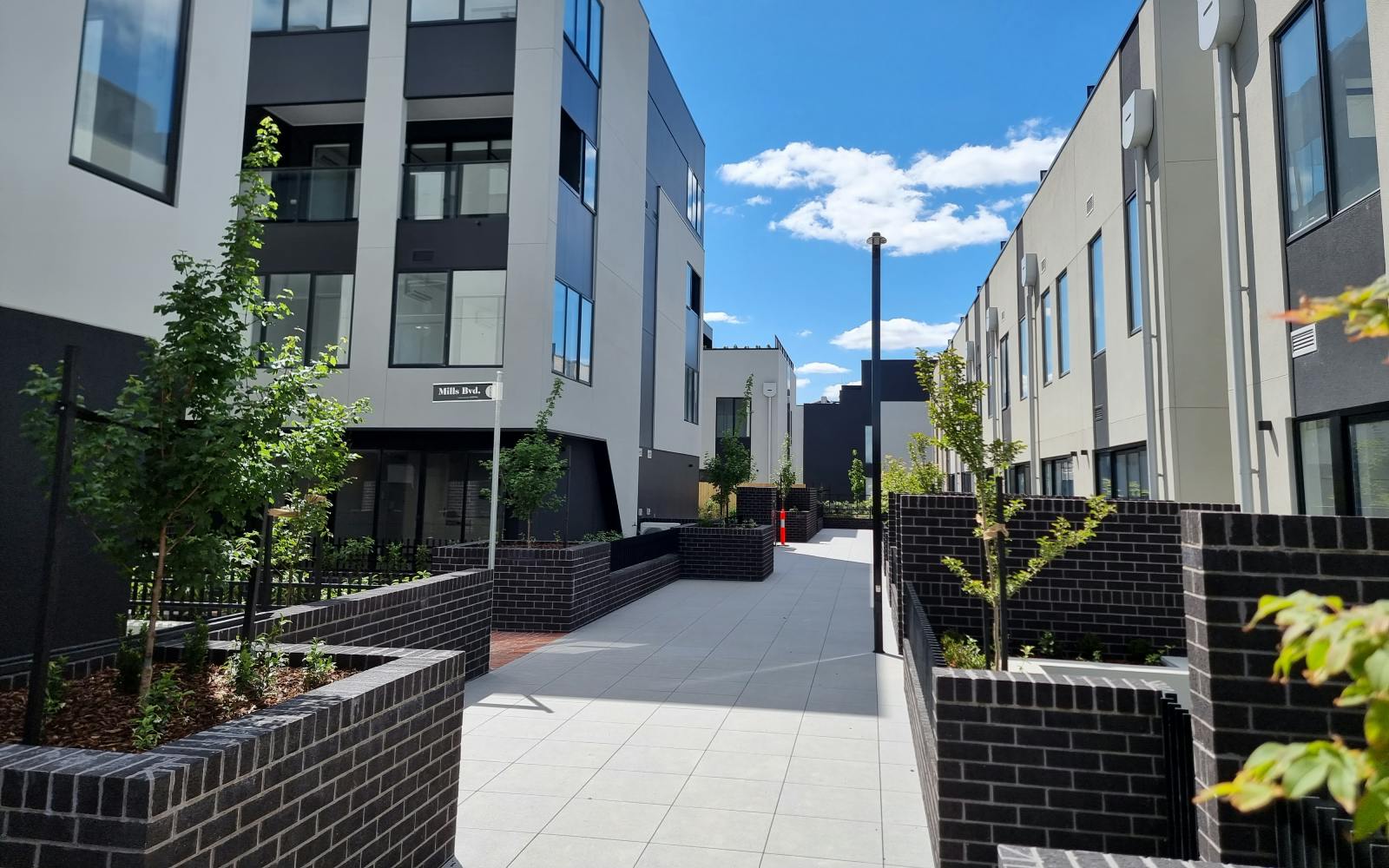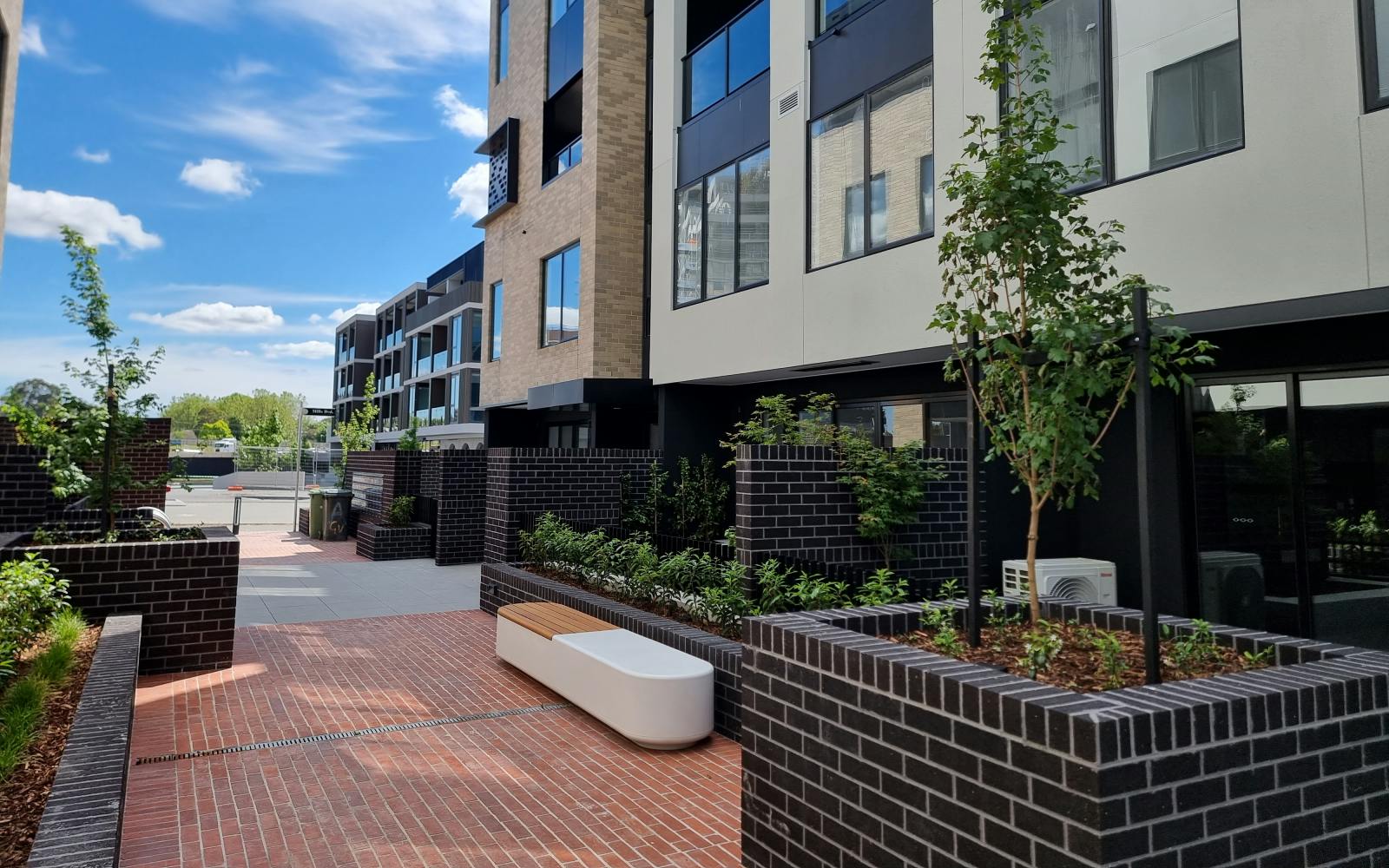 October 2021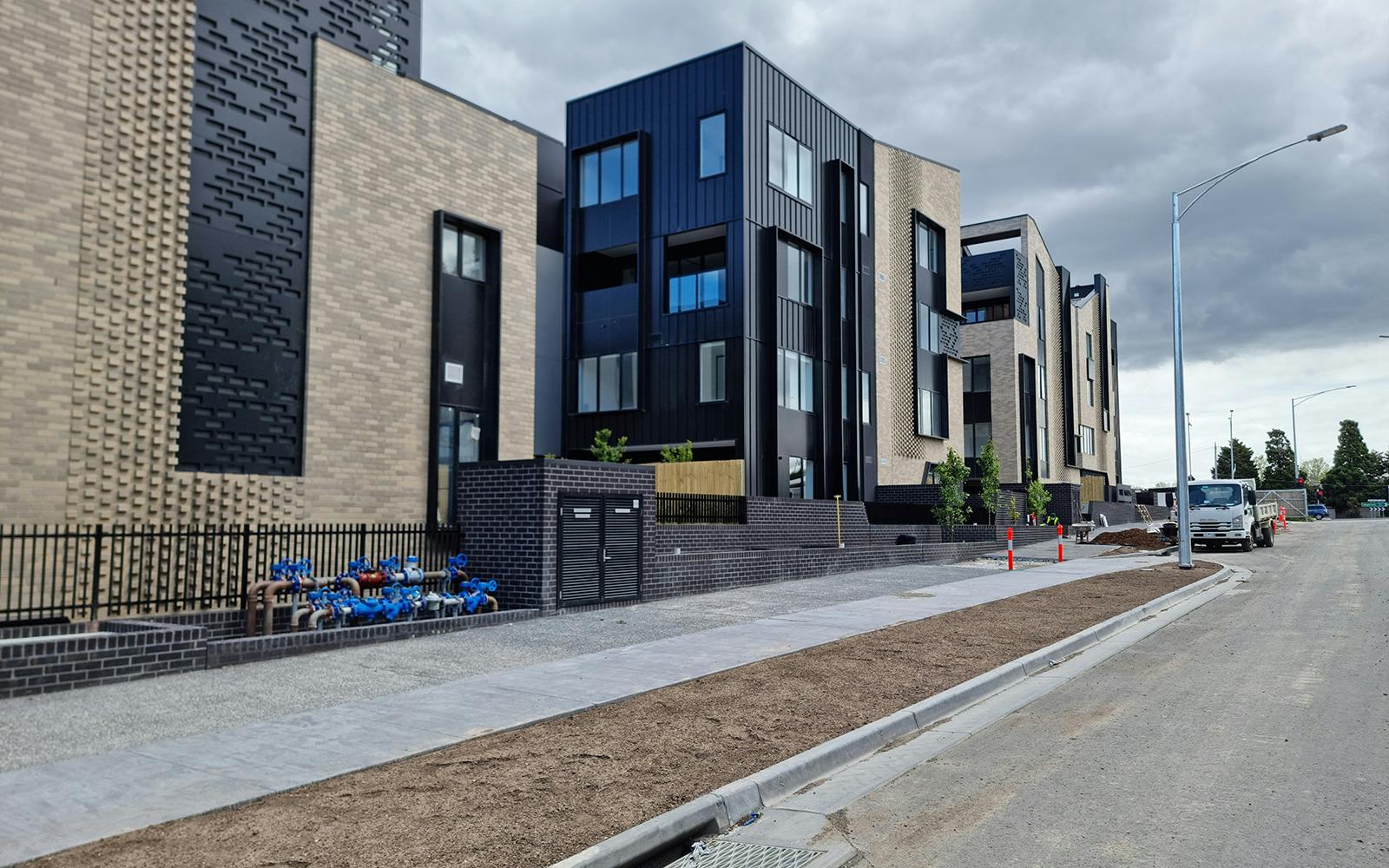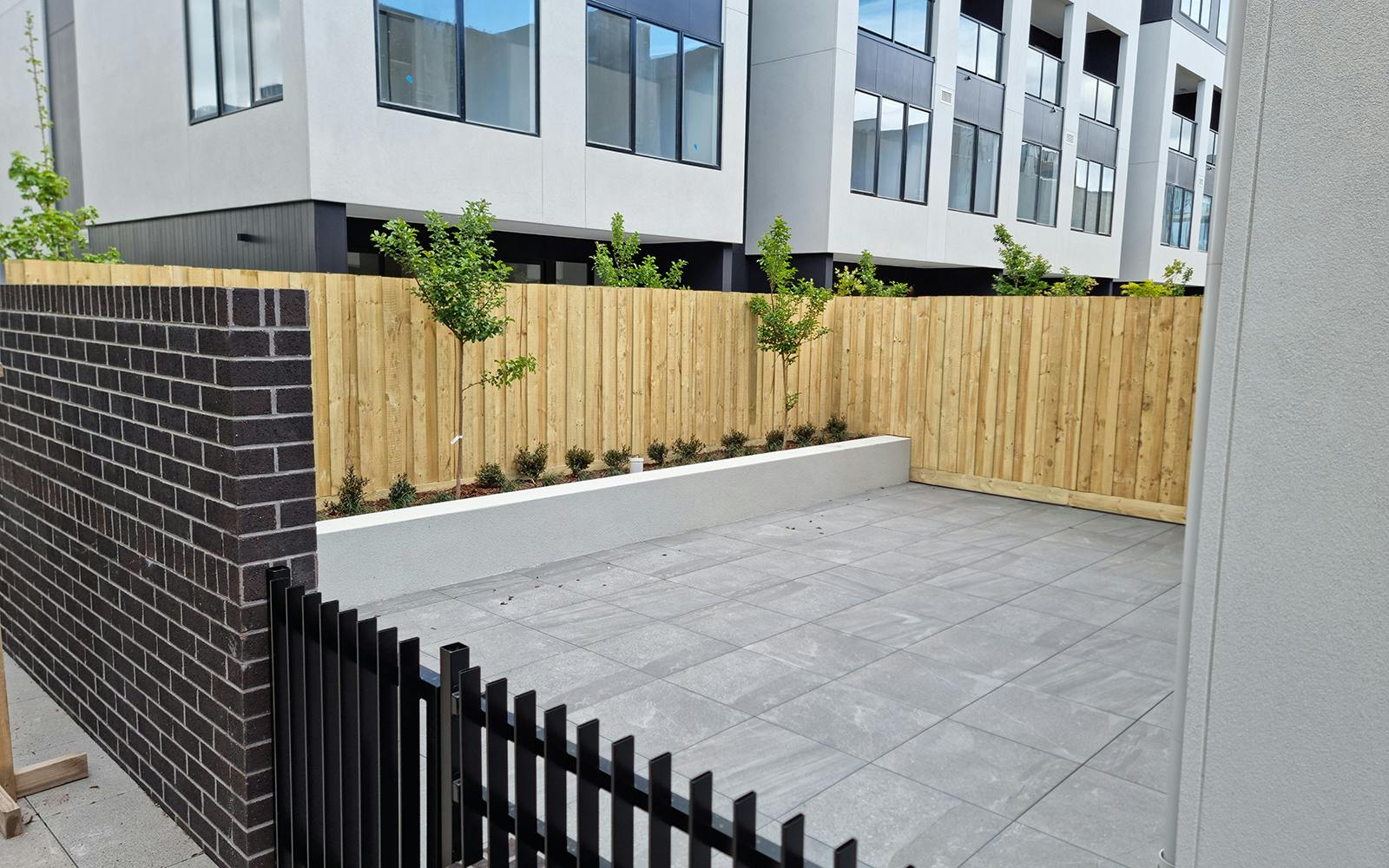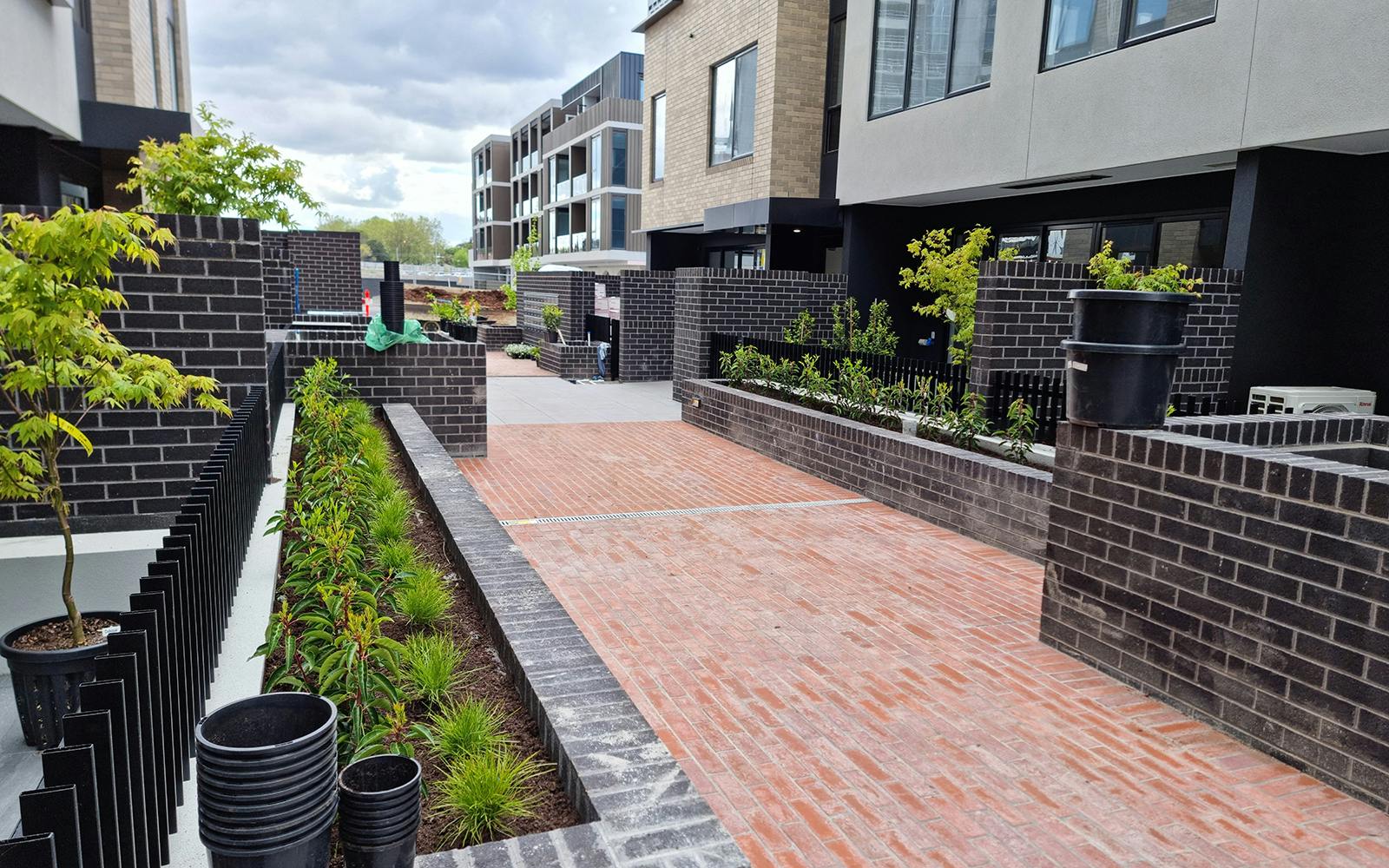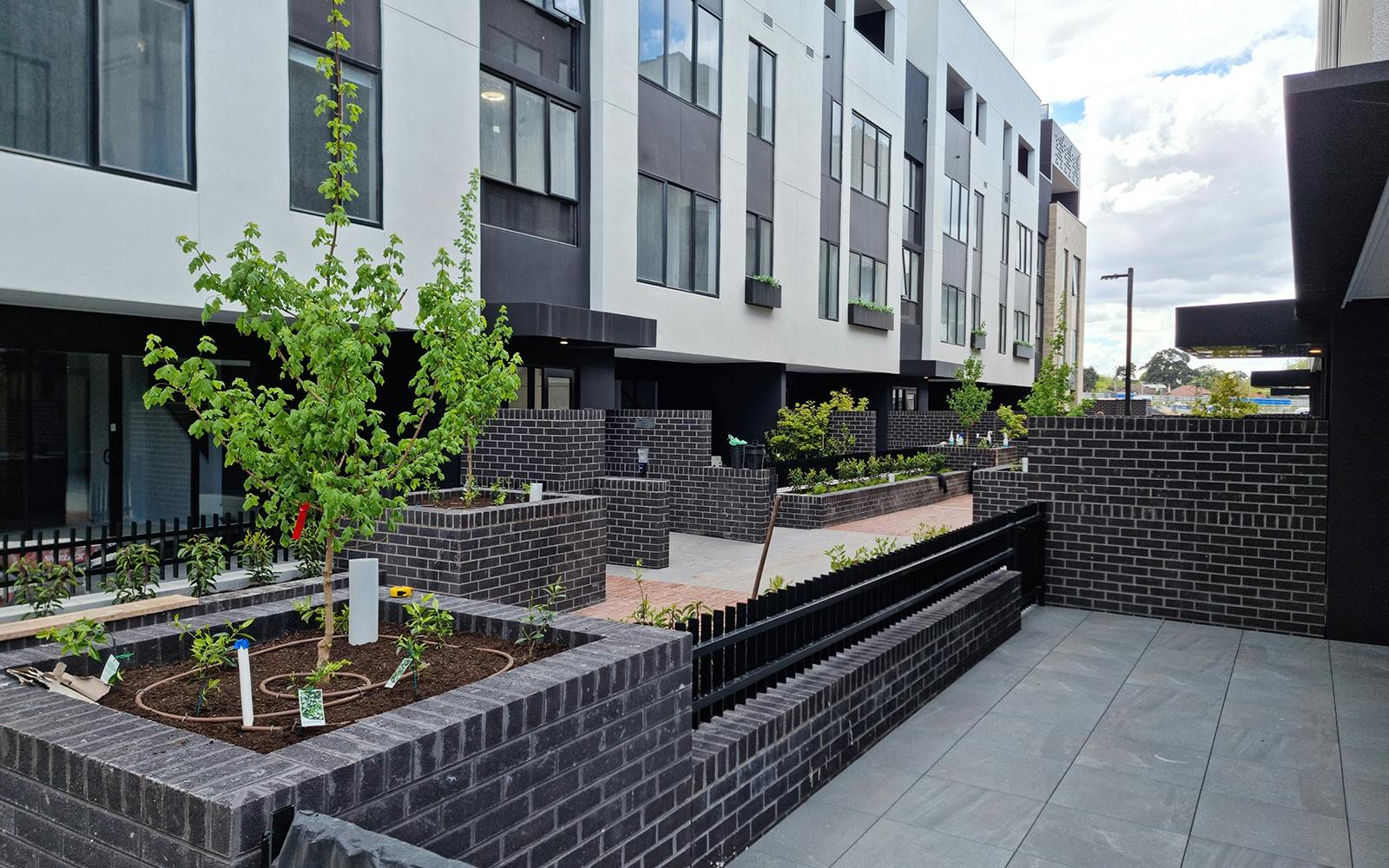 Glenvill Projects are back building! The team are perfecting the interiors and are very close to finishing the podium and external courtyards. Also on the go: adding greenery along Warson Place – the street that separates your homes (to the North) from Paper Square park (to the South).
September 2021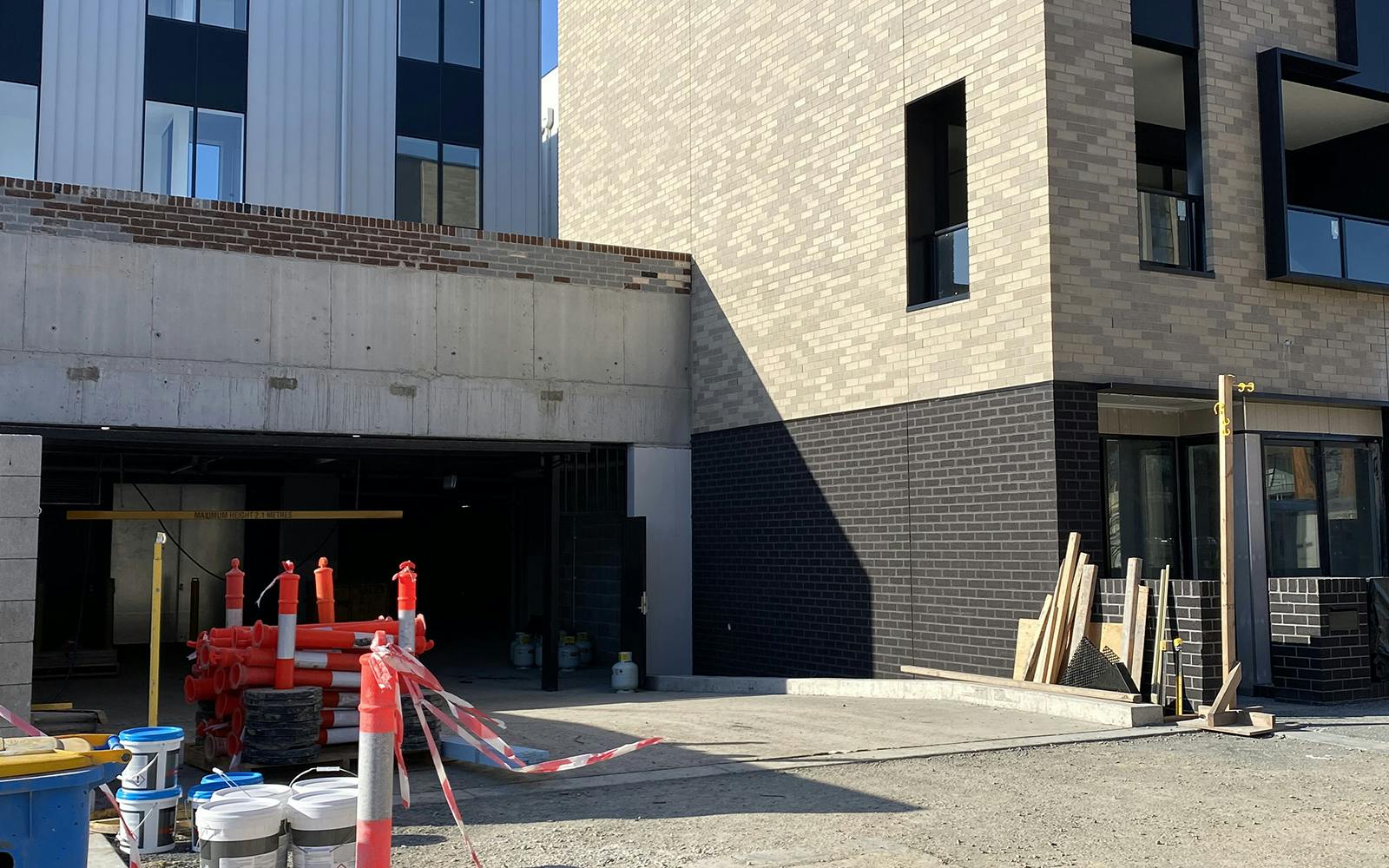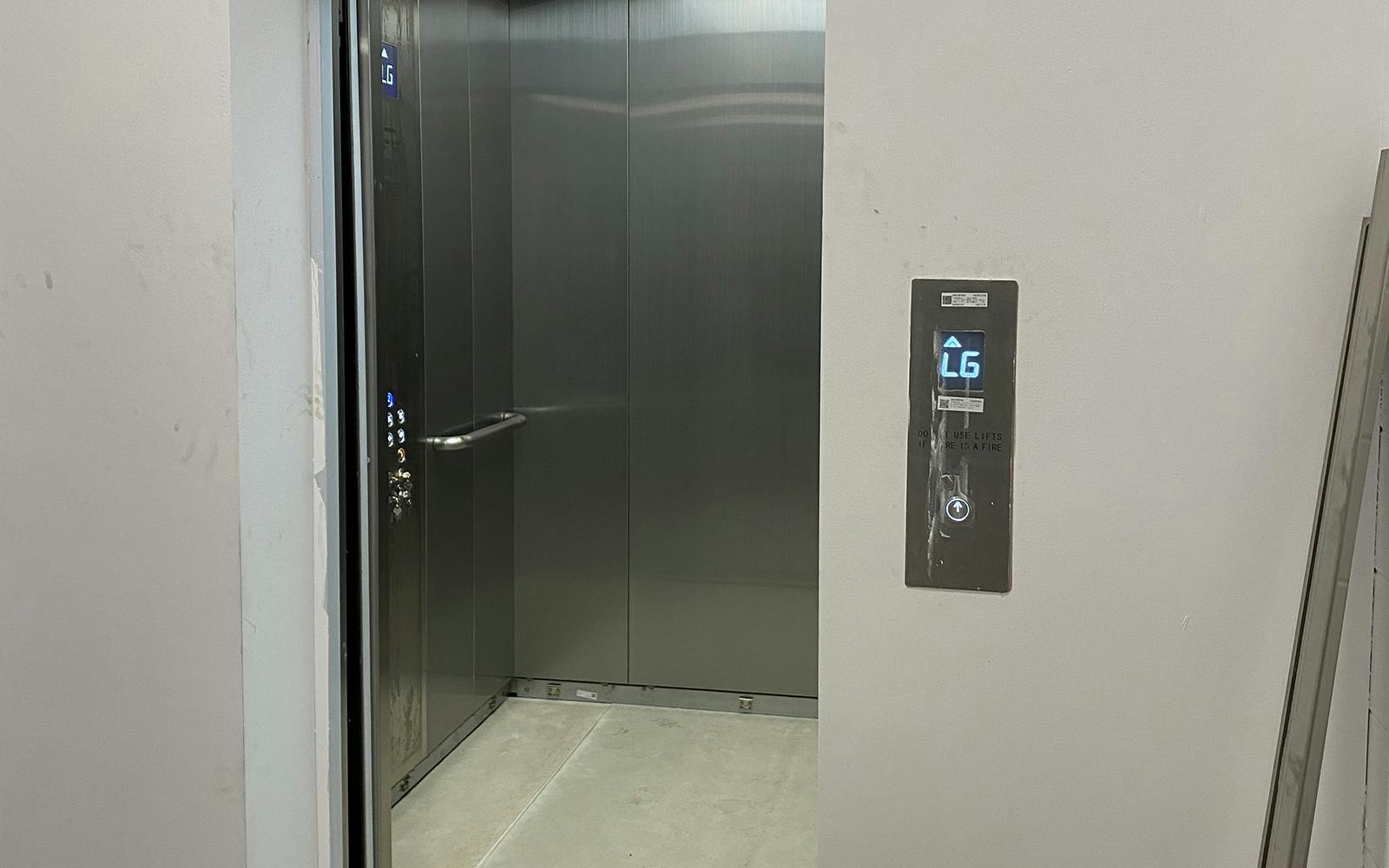 The countdown is well and truly on! We're finalising: your bike storage area, landscaping, podium and courtyard works, testing and commissioning of services, works on the adjacent streets, and internal quality checks – needless to say, Glenvill Projects are a busy bunch! Following this we'll get your home spick and span with a final clean.
We're also happy to say Pre-Settlement Inspections will resume in the next few weeks.  We can't wait to welcome you onsite and into your home!
August 2021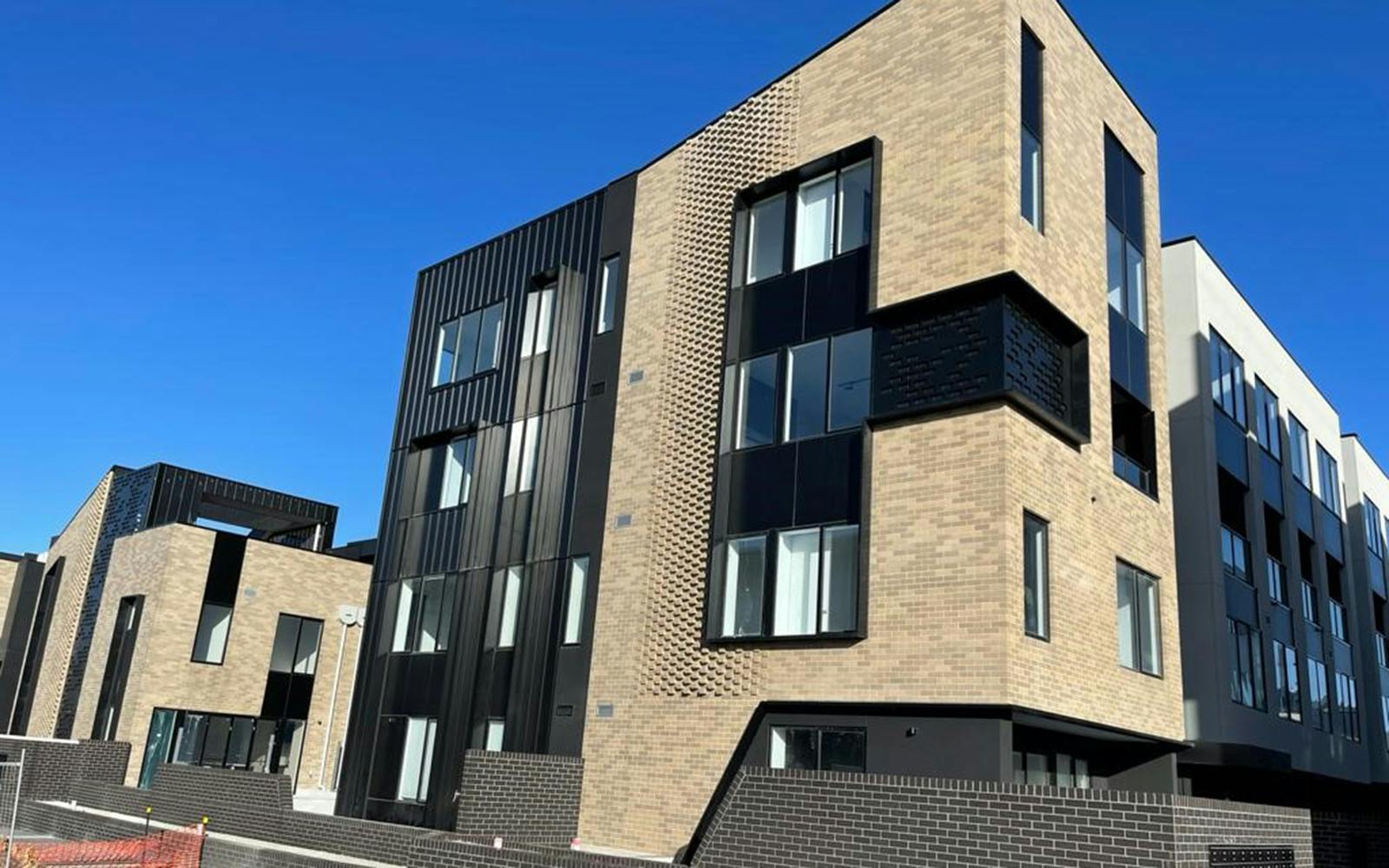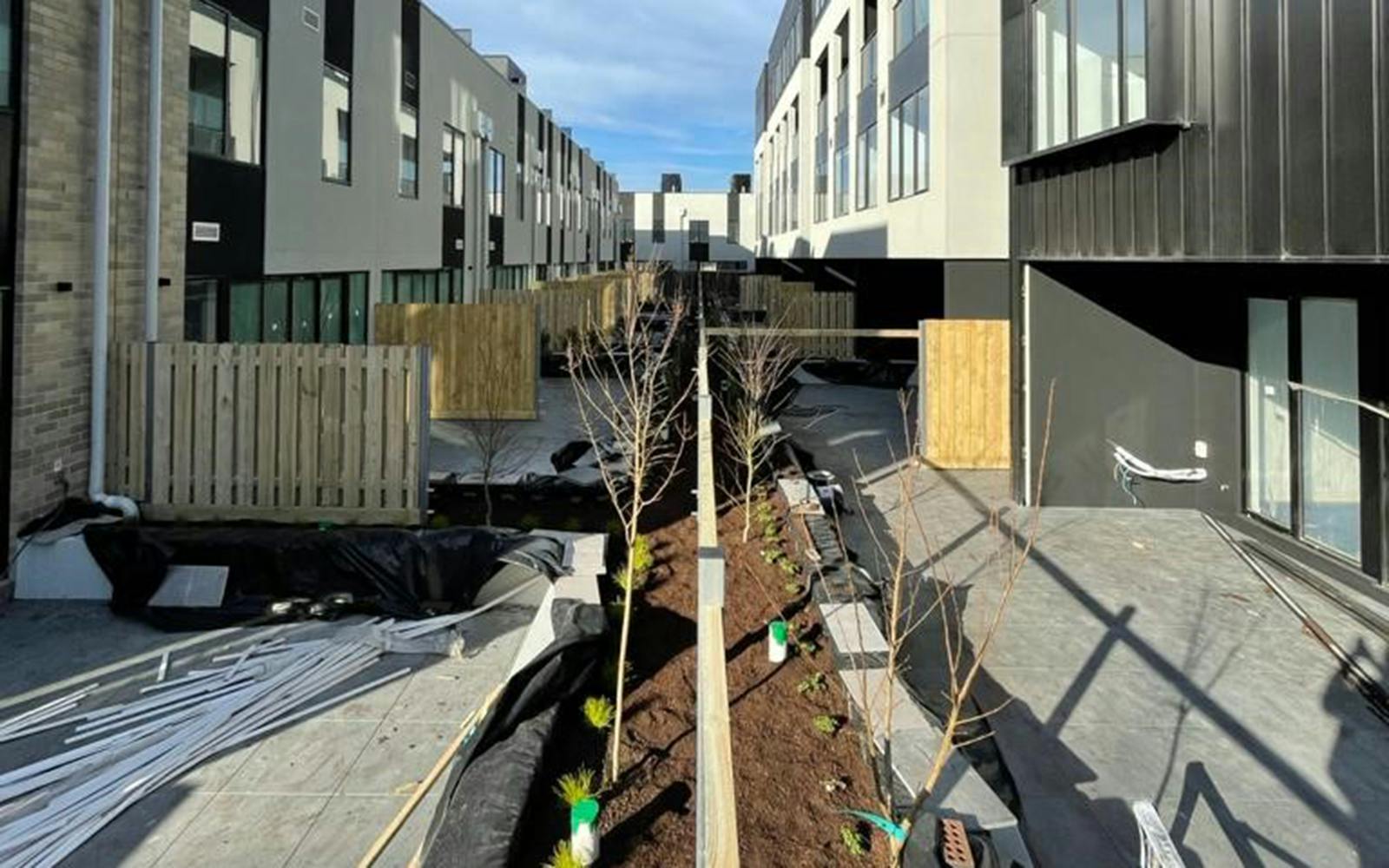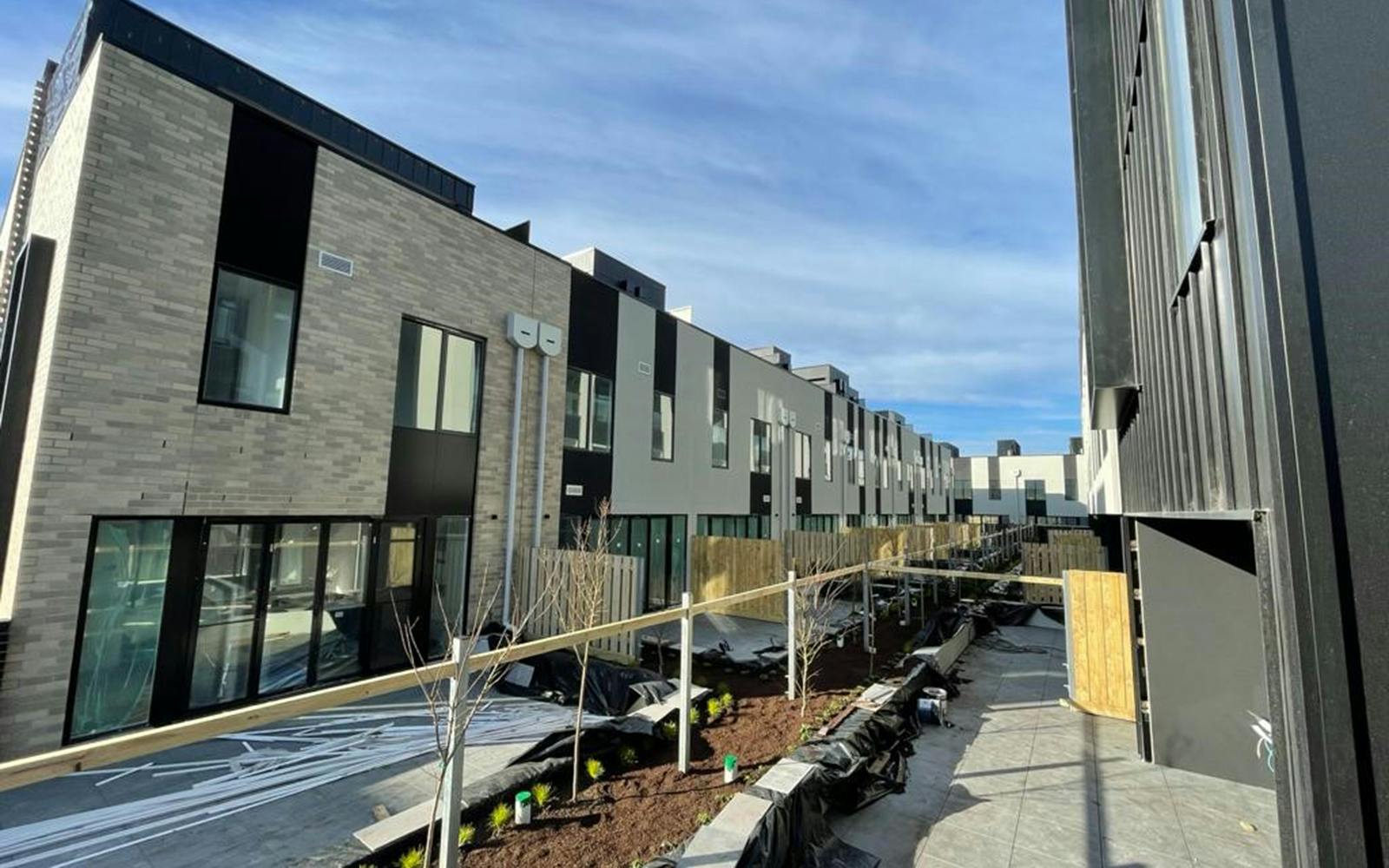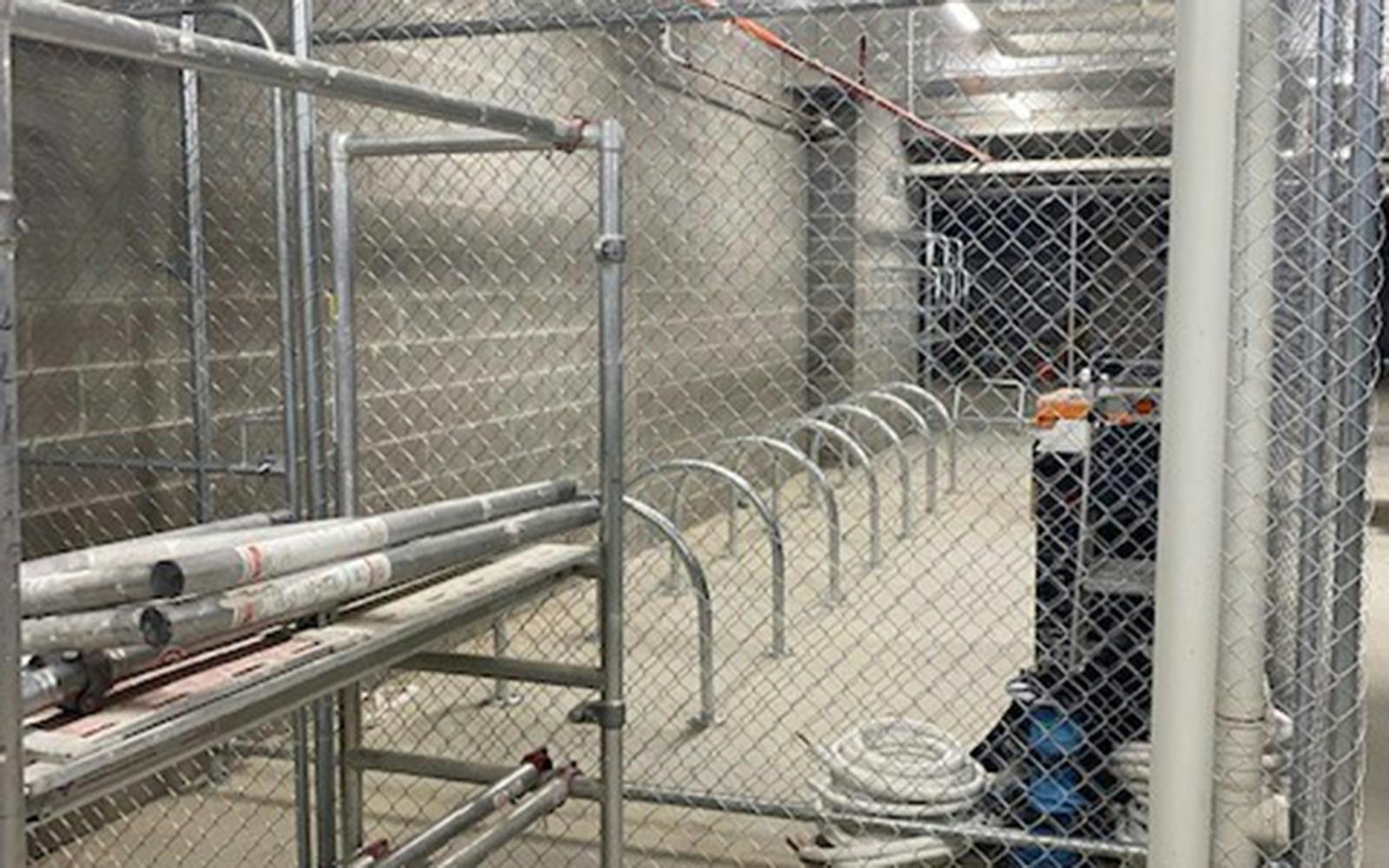 Glenvill Projects are powering through the podium and external courtyard works – the central planting is looking the part! Inside it's all about the finishing touches and carrying out quality assurance checks to ensure everything's just right. Next door, Mills Boulevard is coming along nicely with the bike paths and pavements commencing this week – come handover, you'll be well connected whichever mode of transport you choose.
July 2021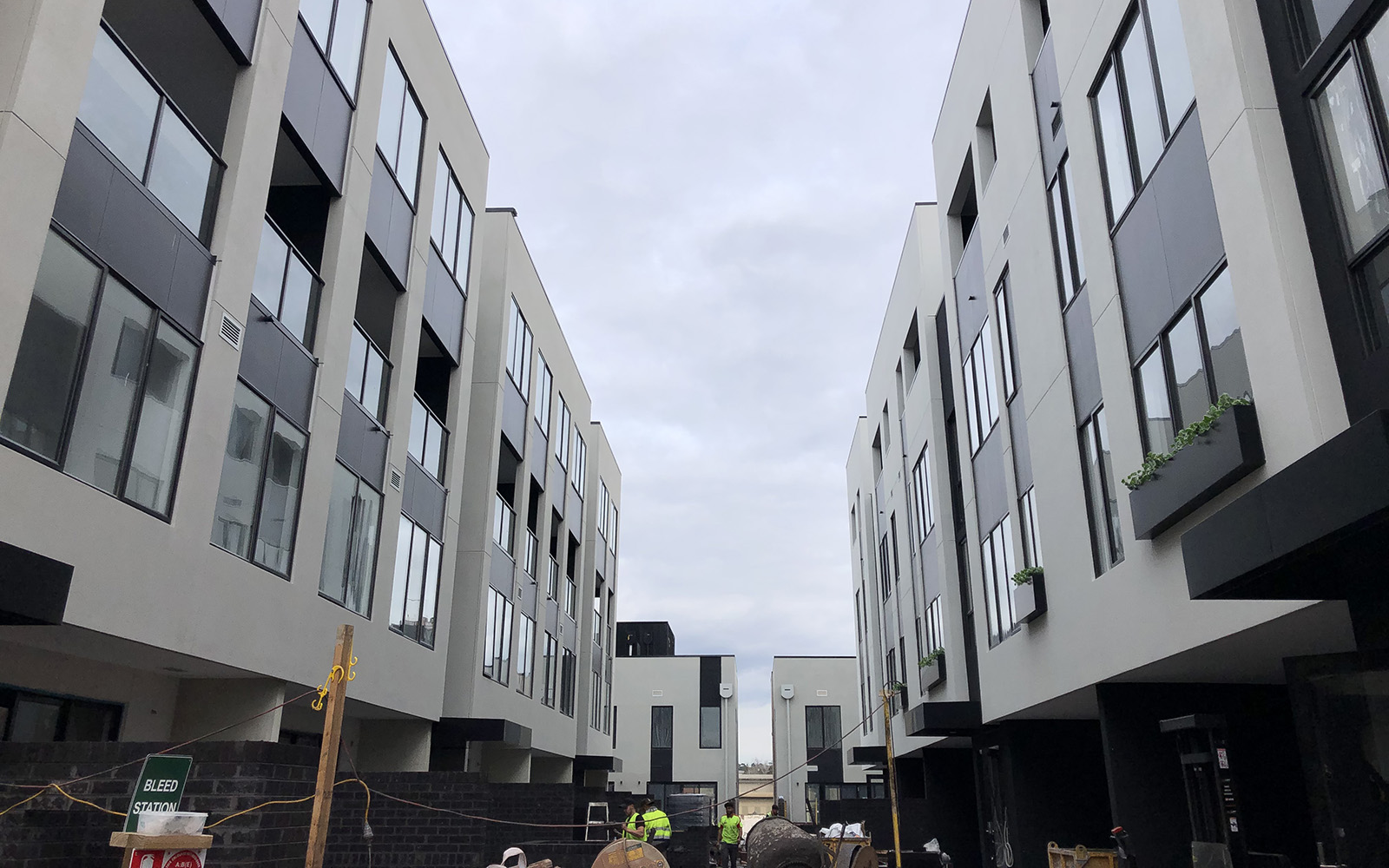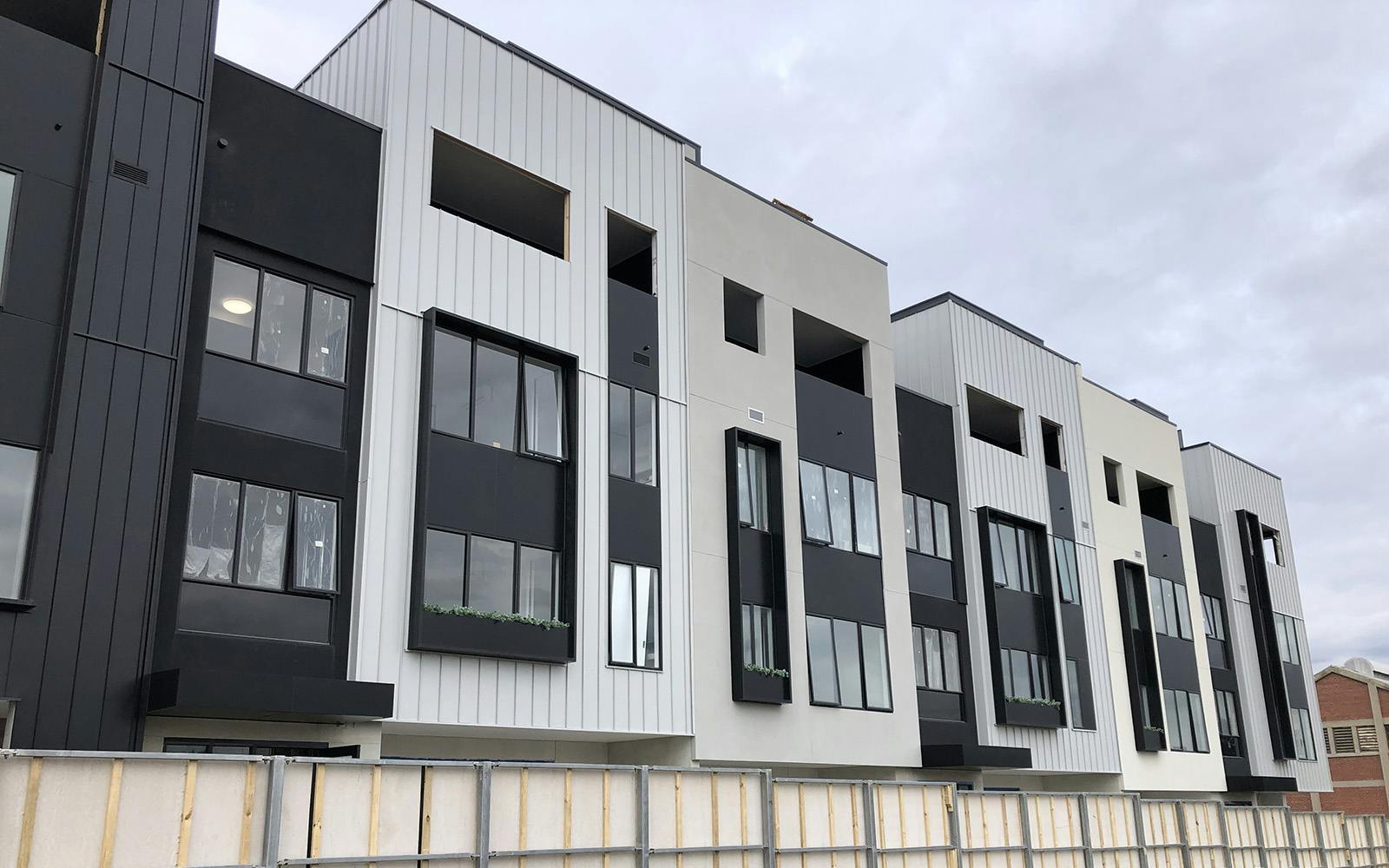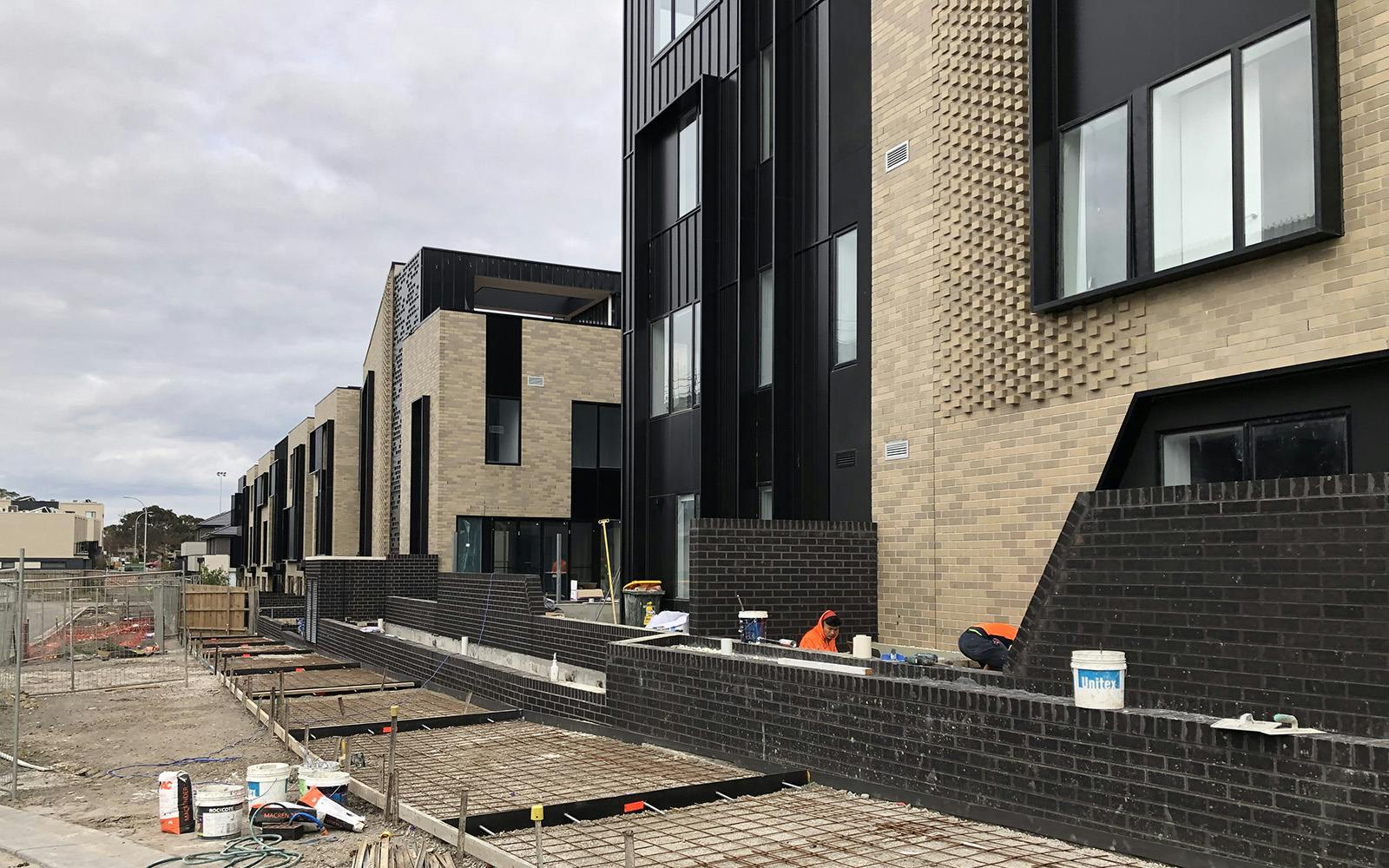 The finish line's in sight! Our team's keeping busy painting, tiling, and installing your joinery and flooring. The podium and external courtyard works are now in full swing, and excitingly, the balcony planters have started to pop up. Along with the construction work, your paperwork is progressing too – The Mills Valuation Inspections are 90% complete. Next up: Pre-Settlement Tours. Further info and your invitation will be sent in the coming weeks.
June 2021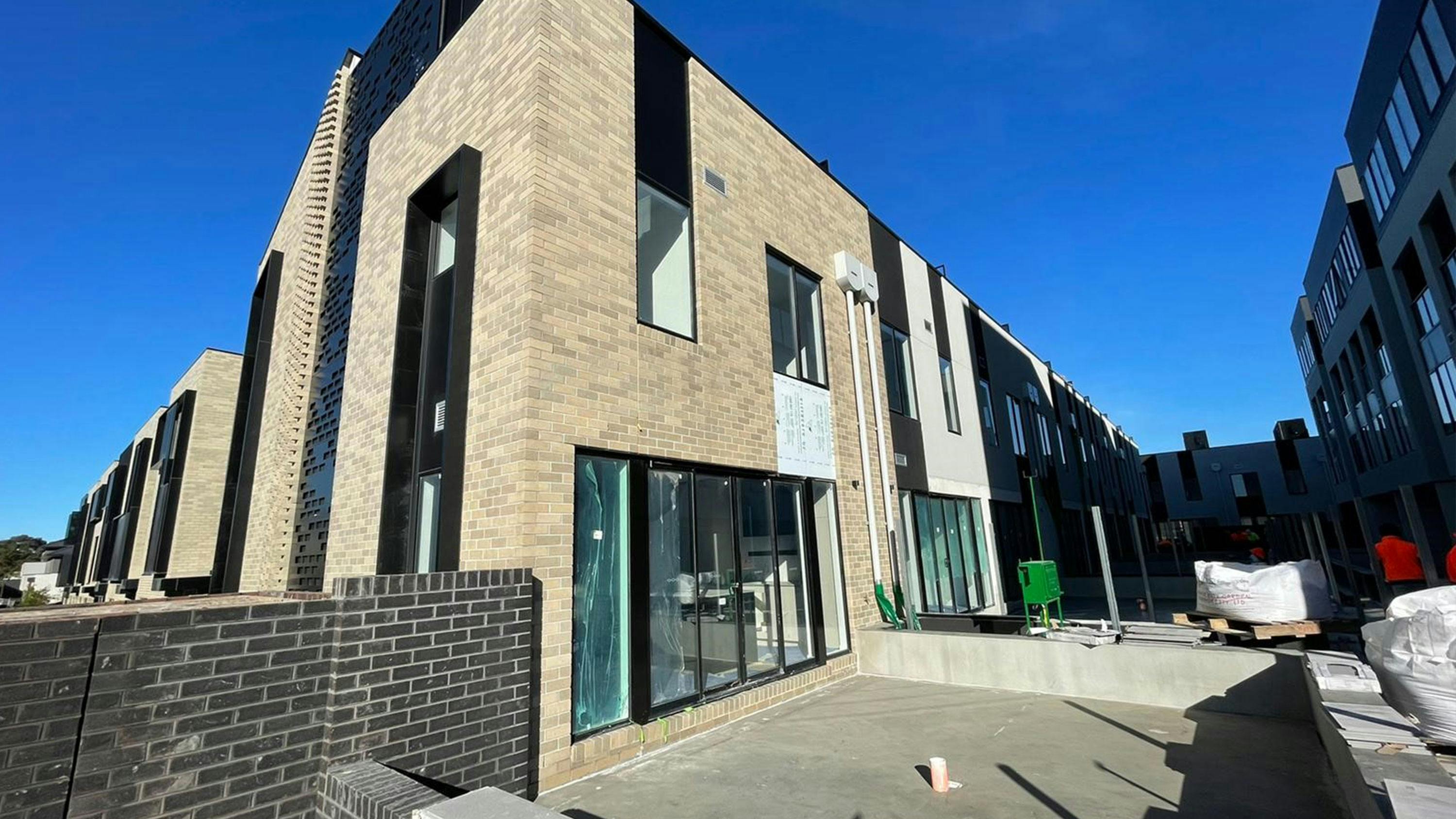 Much like our May update, finishing the internal and podium works are at the top of the agenda. The Glenvill Projects team have also started on the courtyards – if you picked a Lower Loft, you'll be hosting friends and family here before you know it!
May 2021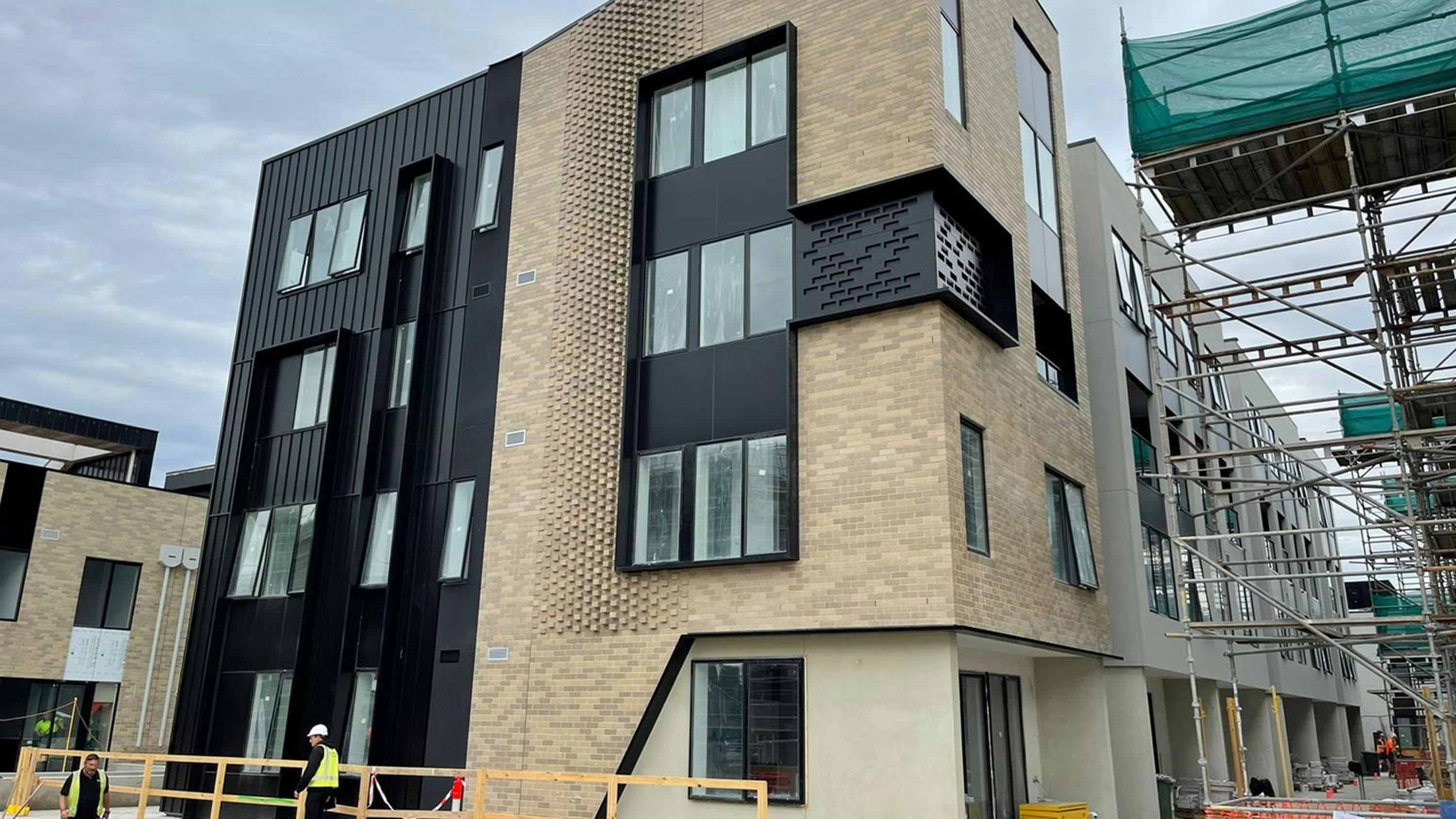 How good does that brickwork look? Hats off to DKO for the design and Glenvill Projects for the flawless finish. Next up: completing the podium works and the balance of internal works ready for your arrival.
April 2021

Plastering and the external façade works are progressing and notably since our last visit, paint has started to appear along with the iconic finger tiles and sleek black track lighting. These homes are all progressing at different stages, but Glenvill Projects have well and truly hit their stride.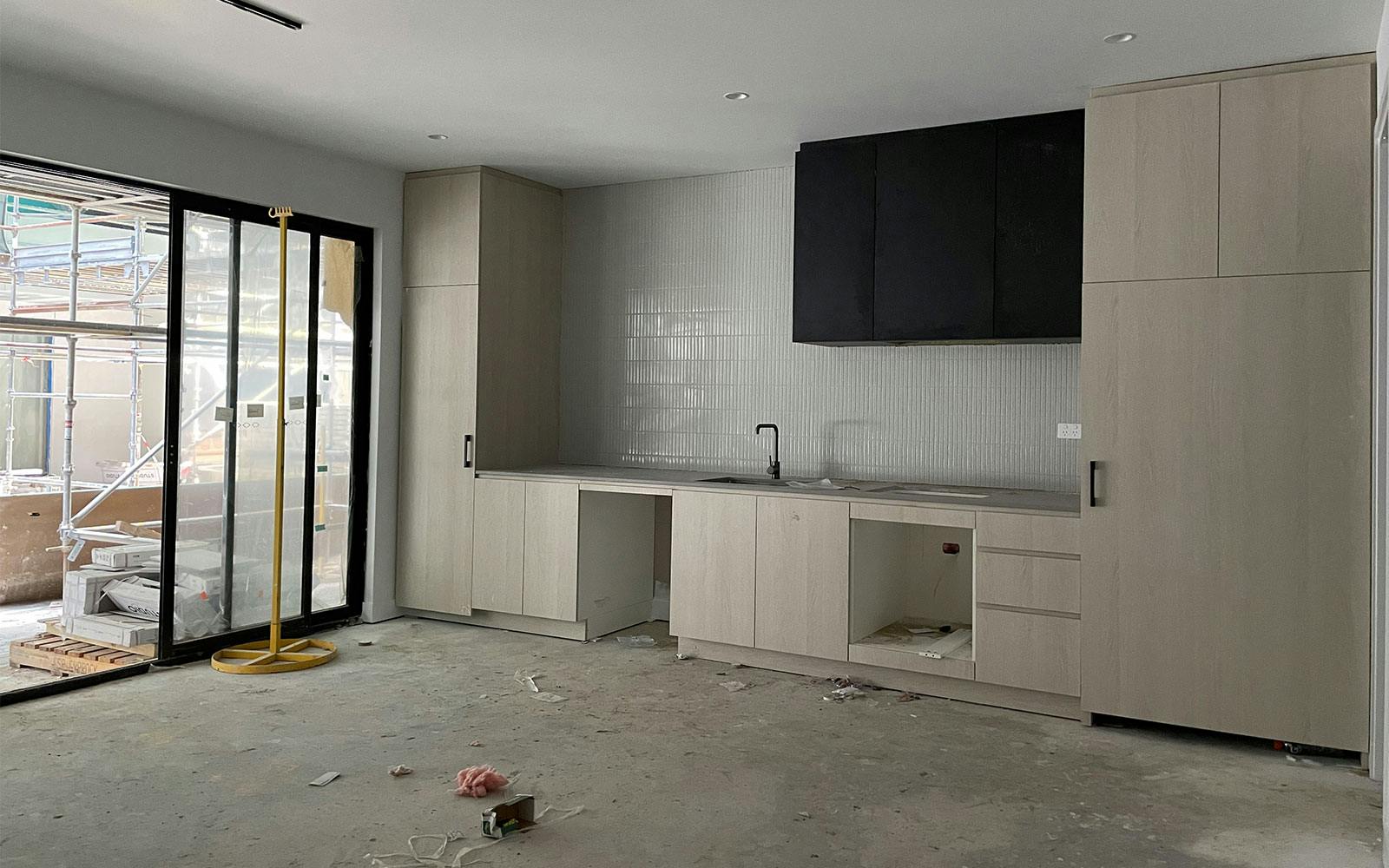 March 2021

This month's update is like the last – external façade works, kitchen installations and tiling are all go. With 48 innovative lofts to complete, Glenvill Projects (specialists in delivering complex multi-unit developments) are in their element.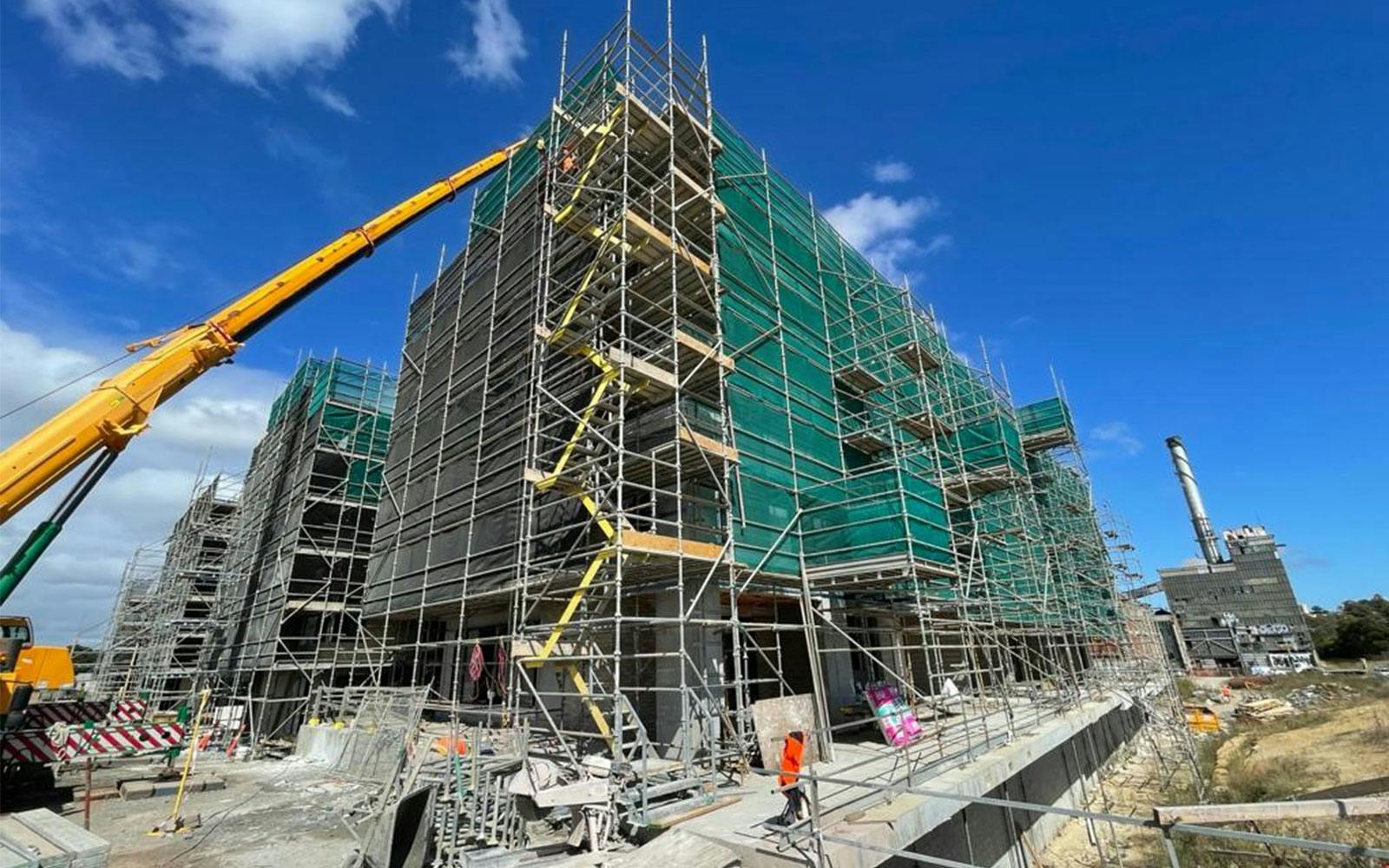 February 2021

The lightweight structures have been completed and works are underway on the external façades. This month we took a sneak peek inside – the kitchens are starting to look the part, with cabinetry now in in play!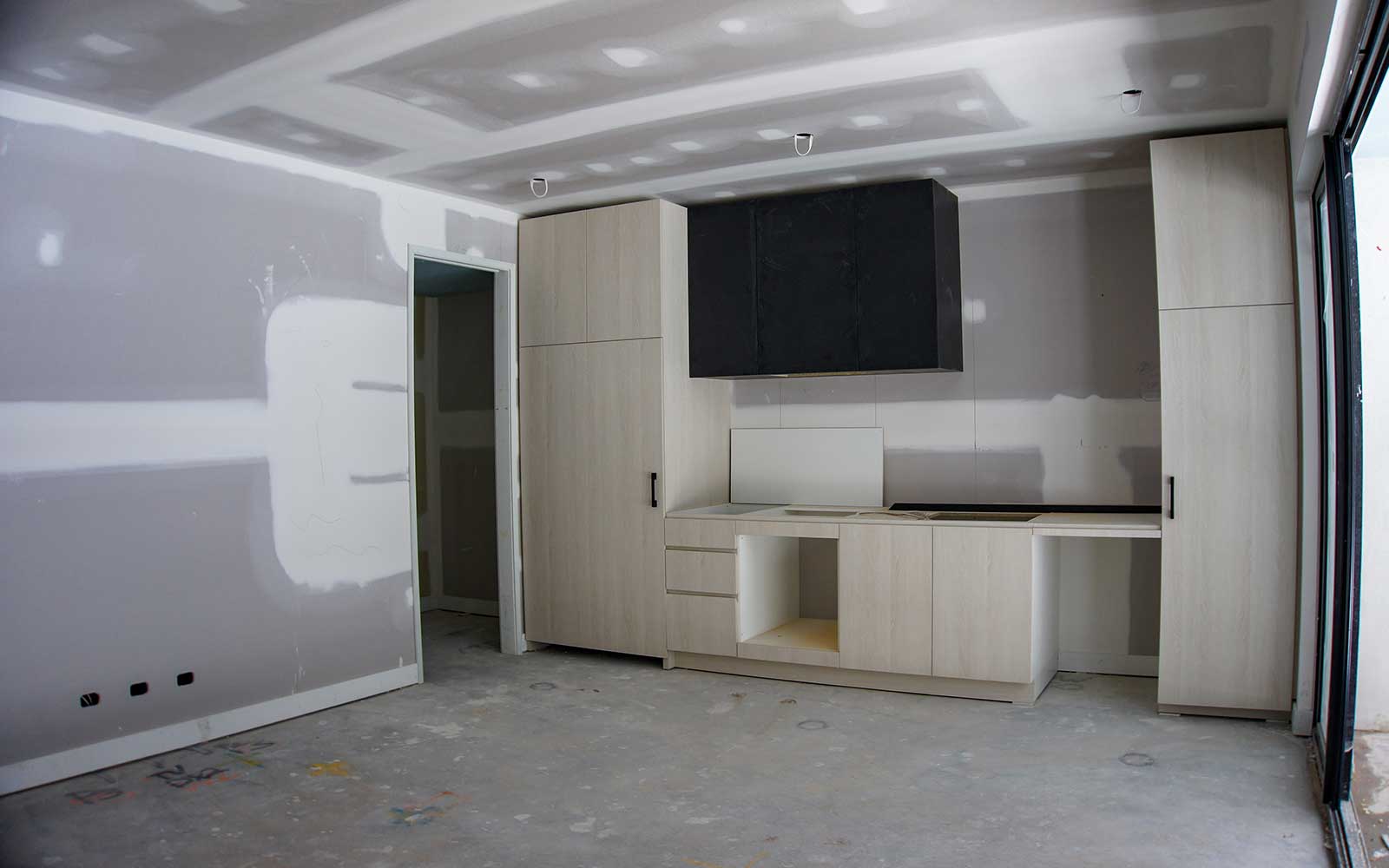 January 2021

Glenvill Projects are back onsite following a well-earned break. The team are chipping away at the internal rough ins and have begun installing the plaster sheeting.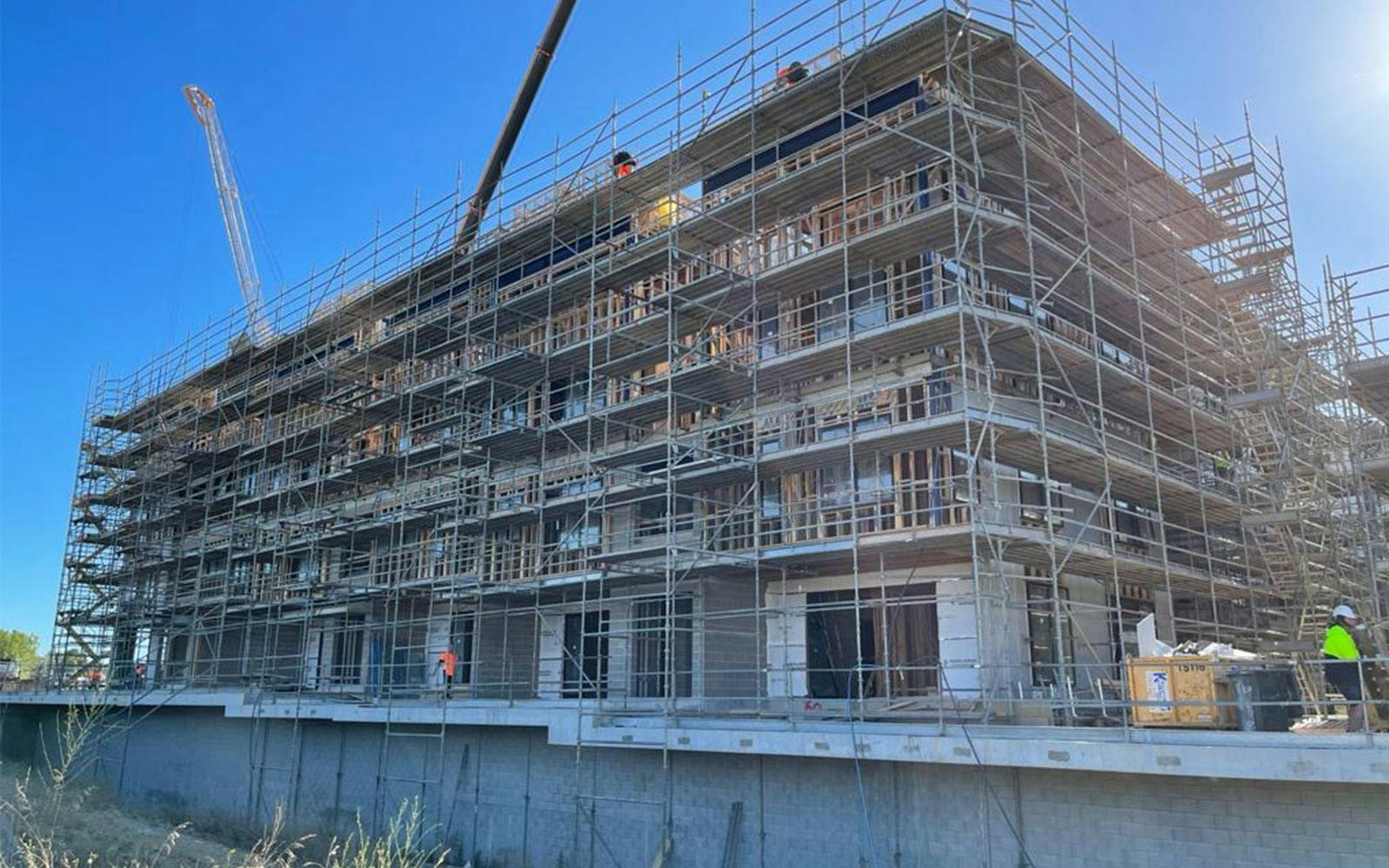 December 2020

Hidden under all that scaffolding, façade works have now begun. The team have also started on the internal rough ins. It's all go at The Mills.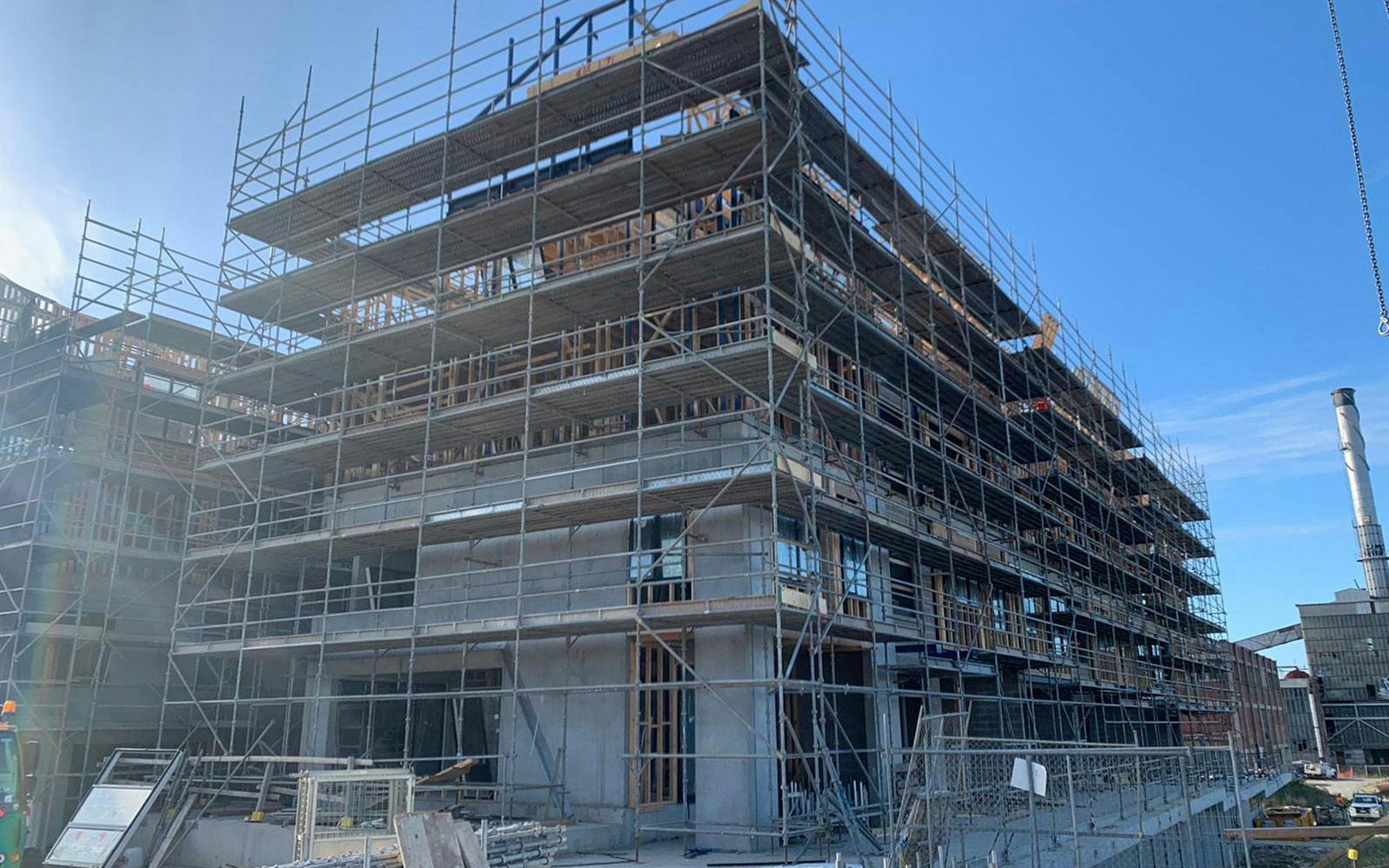 November 2020

It's been a busy month for Glenvill Projects. Up next: completing the timber framing and starting on the roofing.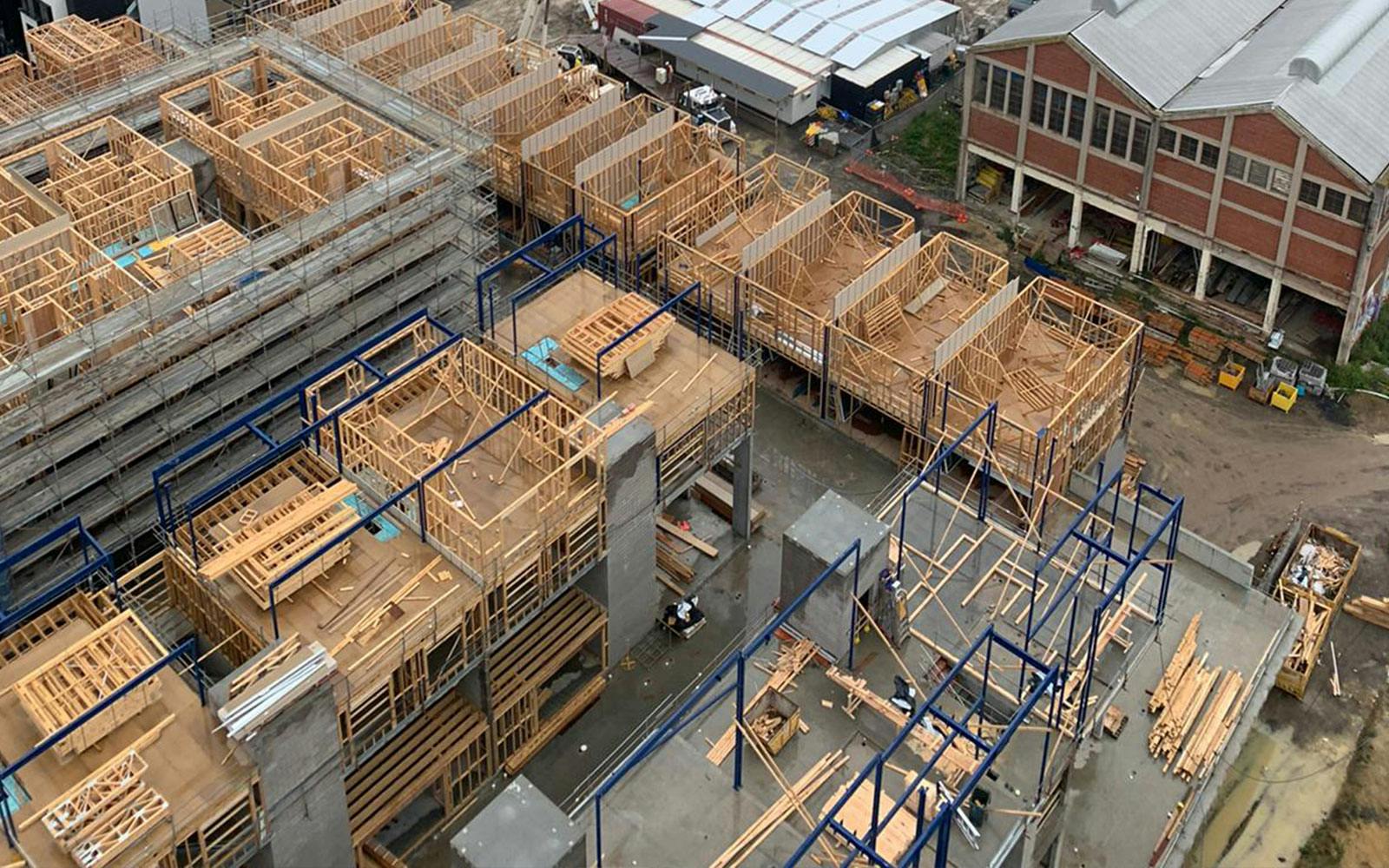 October 2020

When we asked for a construction update this month, we were told "the structural steel and lightweight framing is WELL underway". The capital letters and aerial view speak volumes about just how far we've come.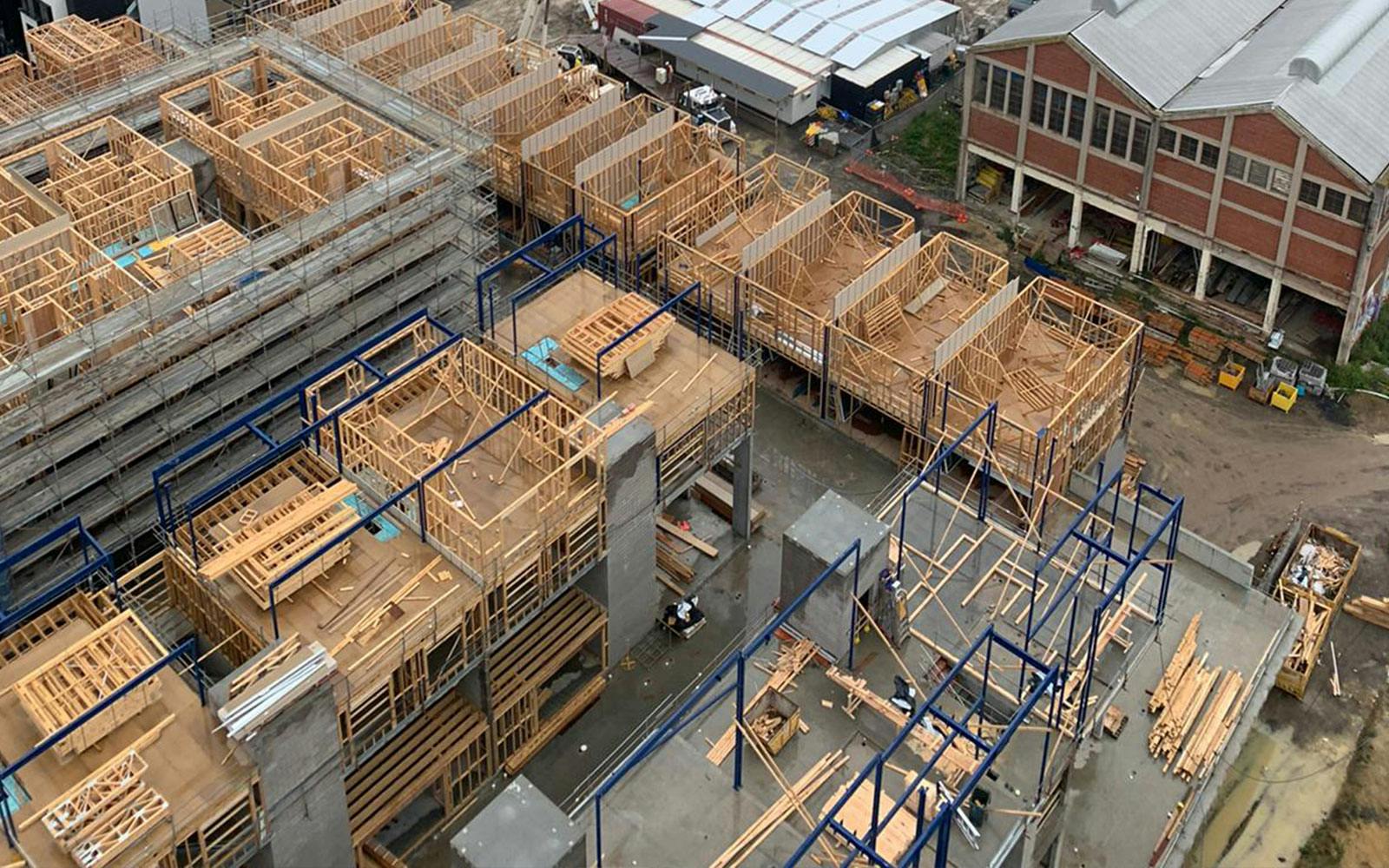 September 2020

Another month, another structural steel and framing update! Glenvill Projects are making great headway and YarraBend's very first lofts are taking shape.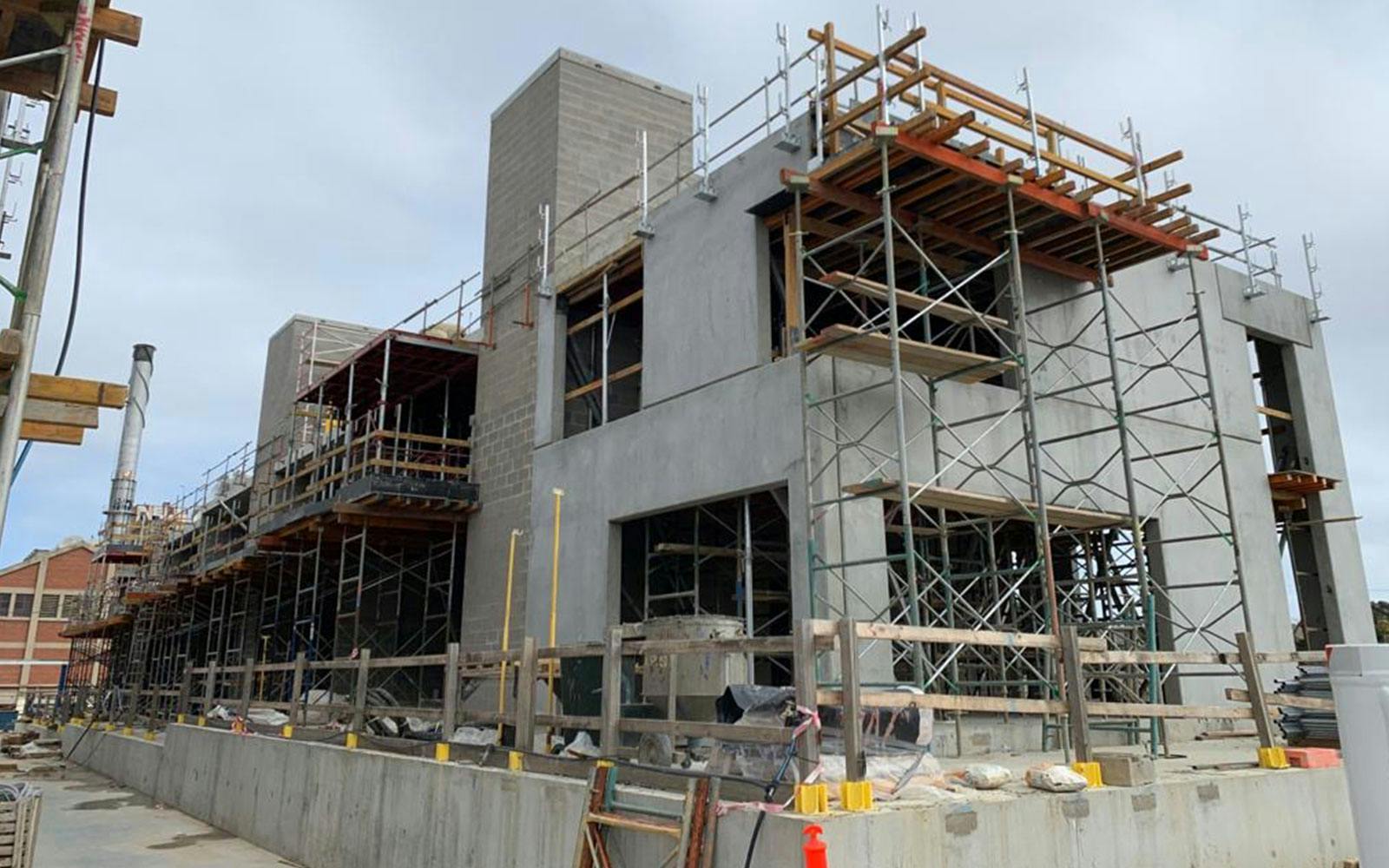 August 2020

This month's update is similar to the last, but the pictures speak to our progress. Structural steel and framing remain at the top of the 'to do' list at The Mills 4.1.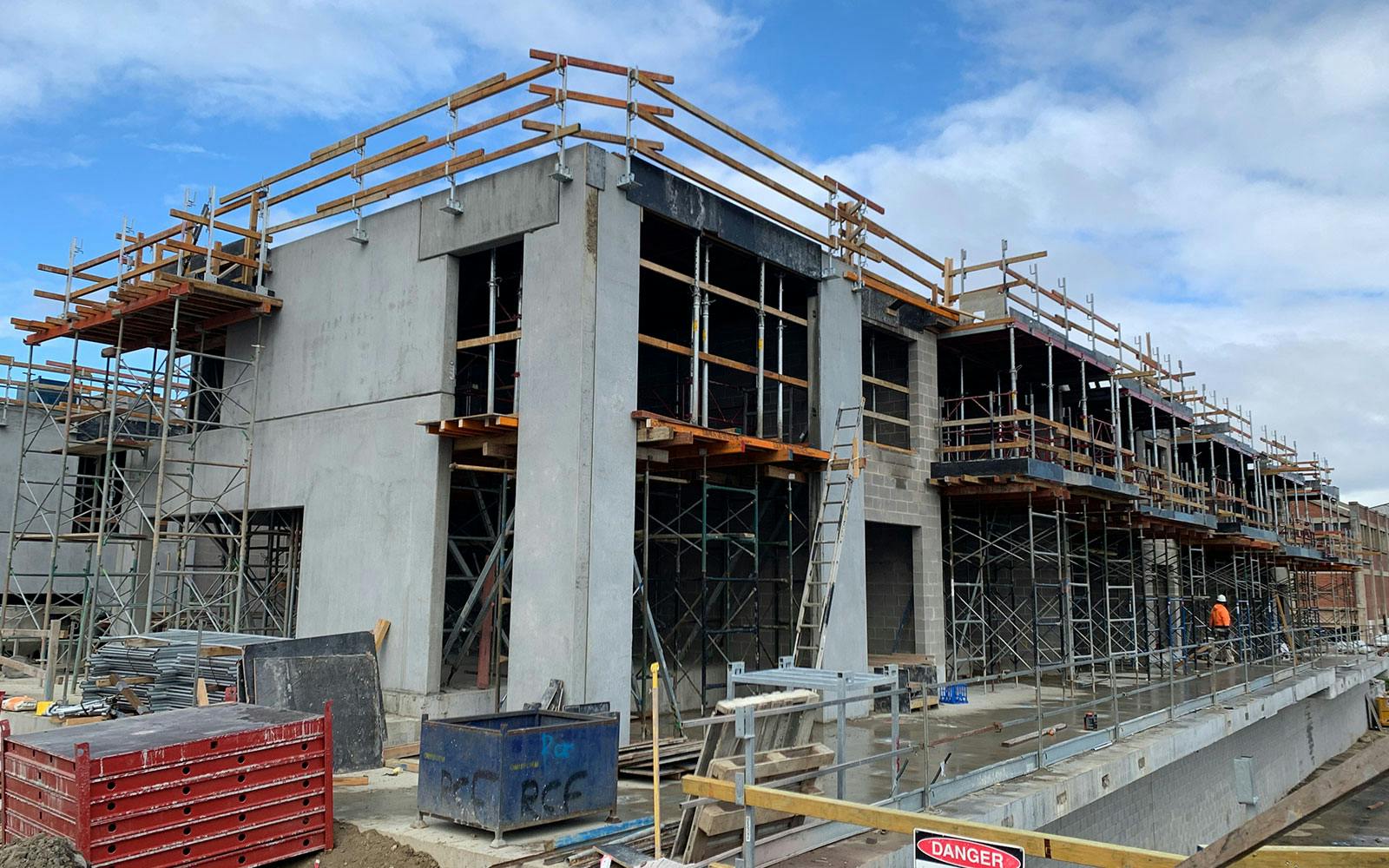 July 2020

This month our team are tackling the structural steel and framing – it's quite literally riveting stuff. Fair to say, these lofts now have points in the game.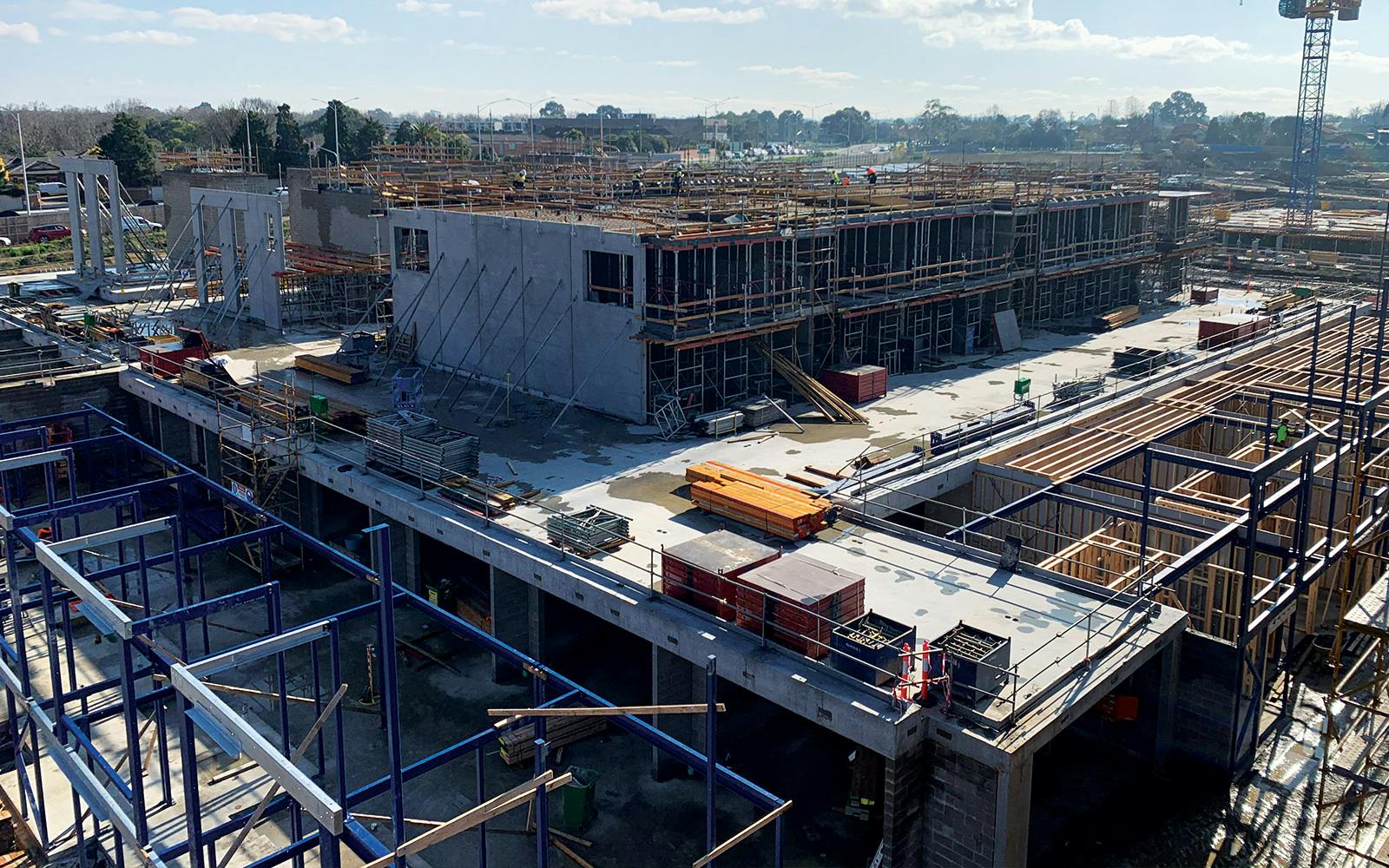 June 2020

When we asked our construction team what's happening onsite we were told "the podium block walls are ongoing". It might not be our most exciting status update, but we're moving in the right direction – up!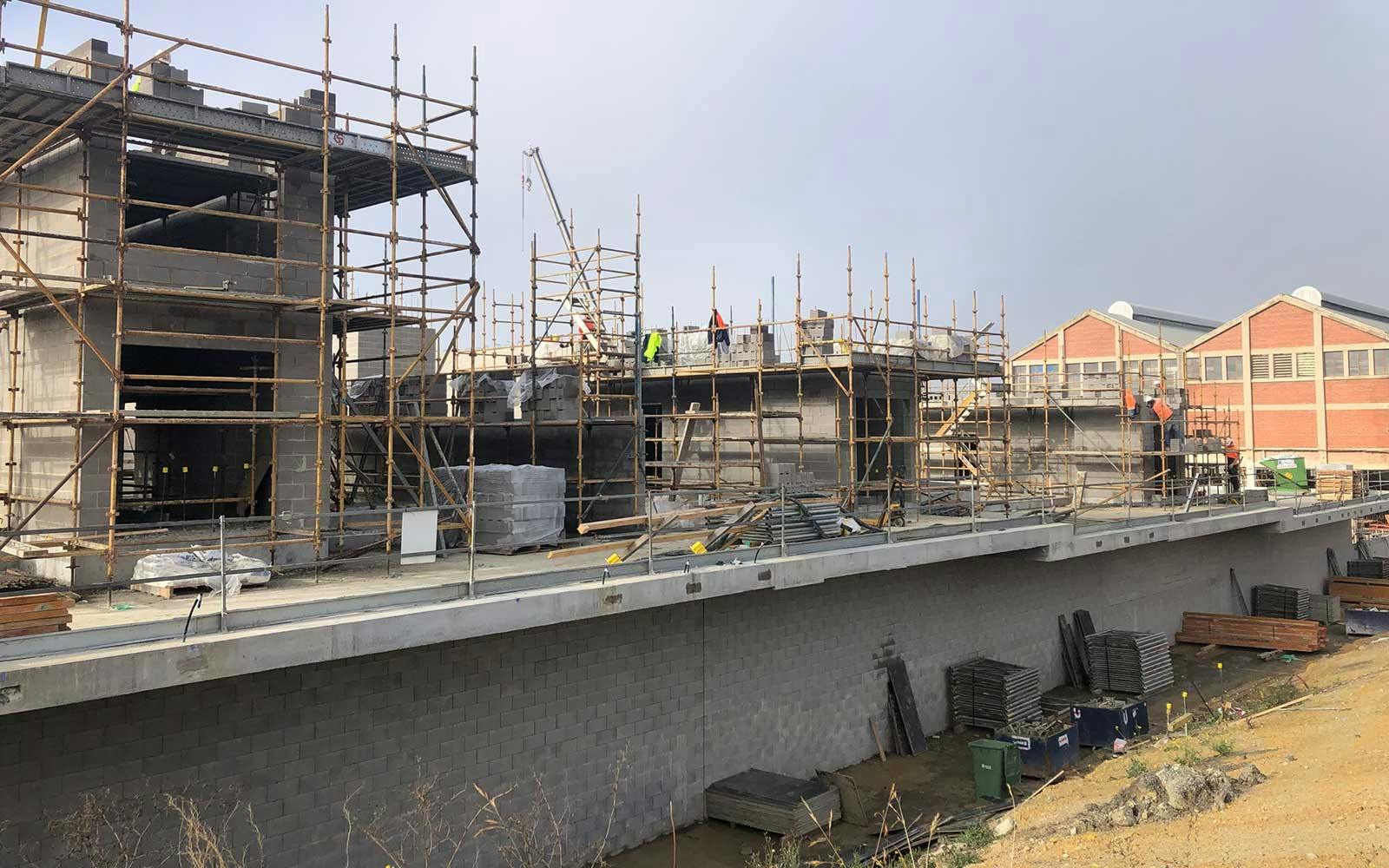 May 2020

Concrete. There's only so much we can tell you about it, but it's currently the main order of business at The Mills. Now that the basement's capped we're working on the ground slab, with the E block ground slab commencing soon.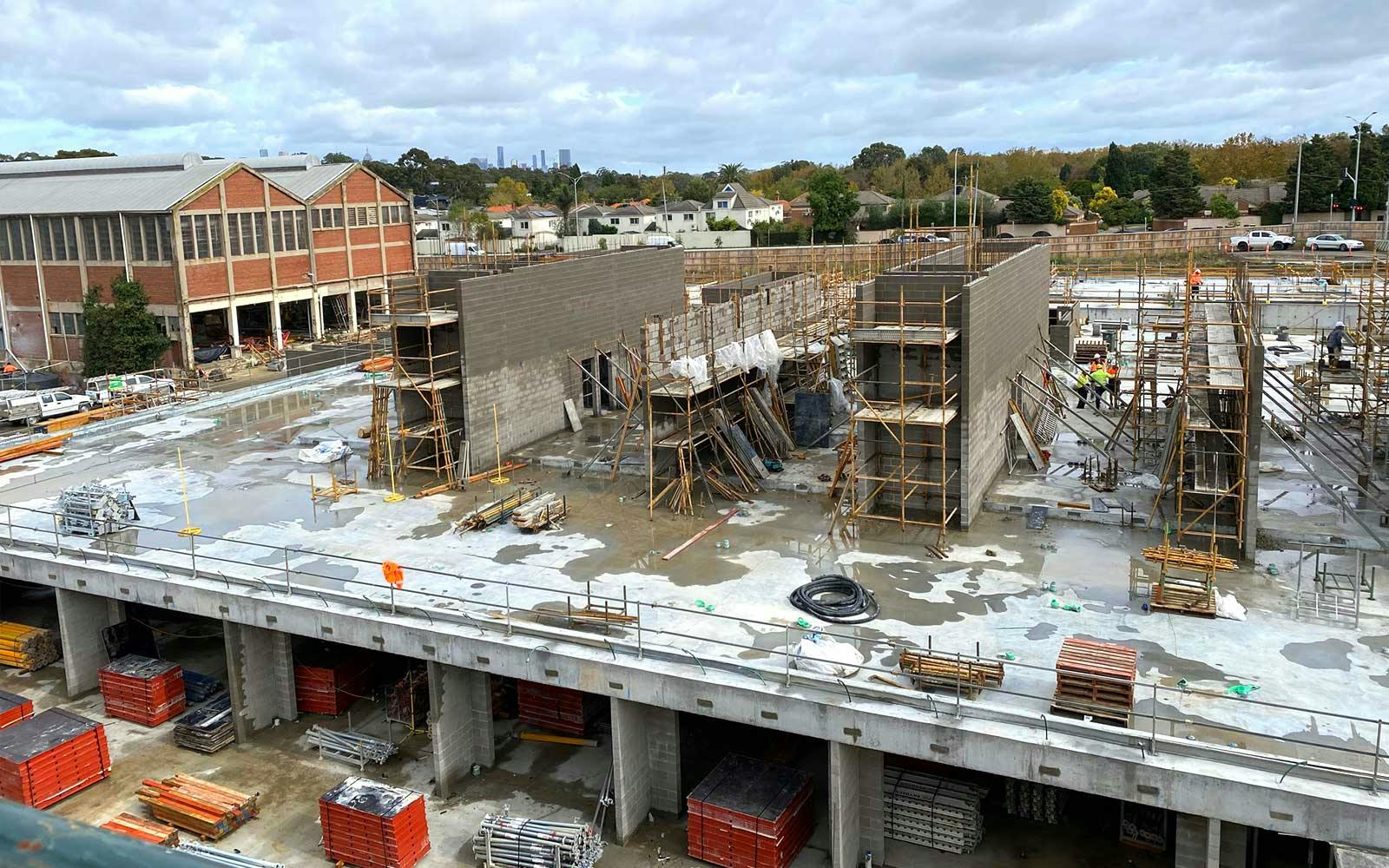 April 2020

Slowing down? No chance. Glenvill Projects recently poured their biggest slab to-date at YarraBend. We're talking 700 m3 of concrete, covering 2,100m2 in one day alone. The result: The Mills 4.1 basement is now capped off. Here's to Glenvill Projects on their new PB.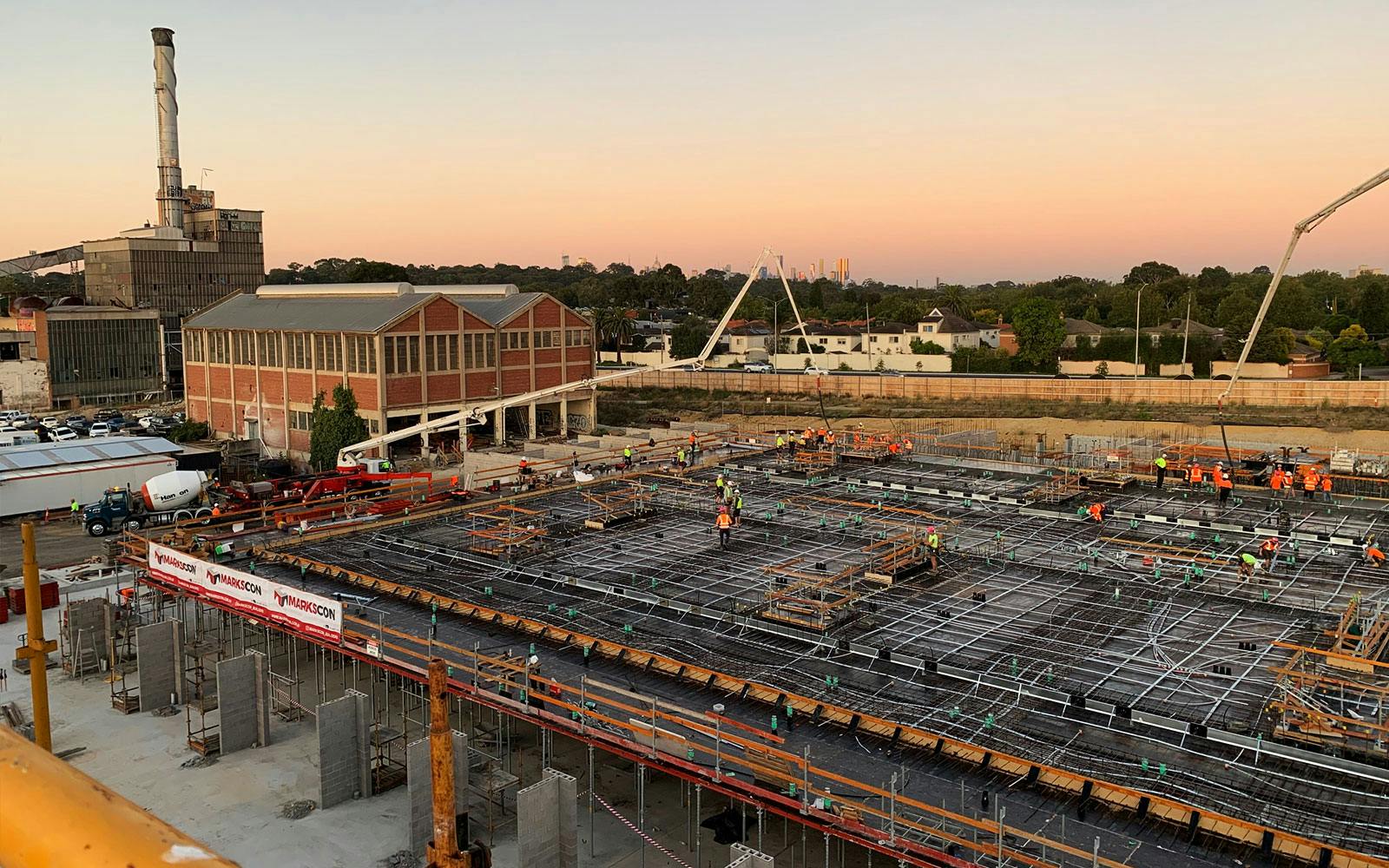 March 2020

Over at The Mills basement structure work is ongoing and the column construction is almost complete. You only have to scroll down to see the progress our team have made in a few short months – and there's plenty more to come.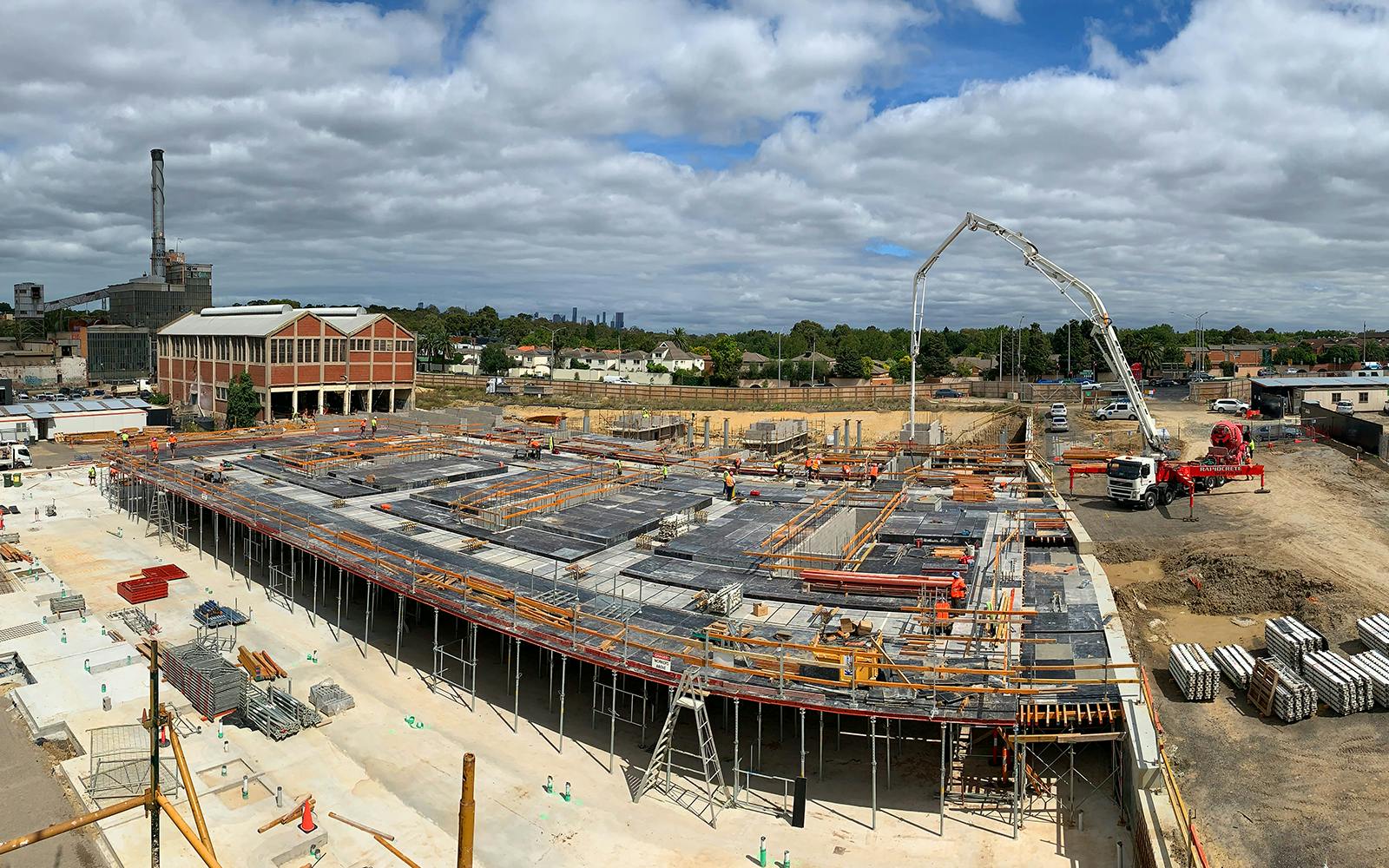 February 2020

Glenvill Projects are diligently working their way down the to-do list for the basement structure. After months spent on the unseen infrastructure, we're entering the exciting part of the build where the progress is in plain sight – starting with the columns that are popping up all over this precinct.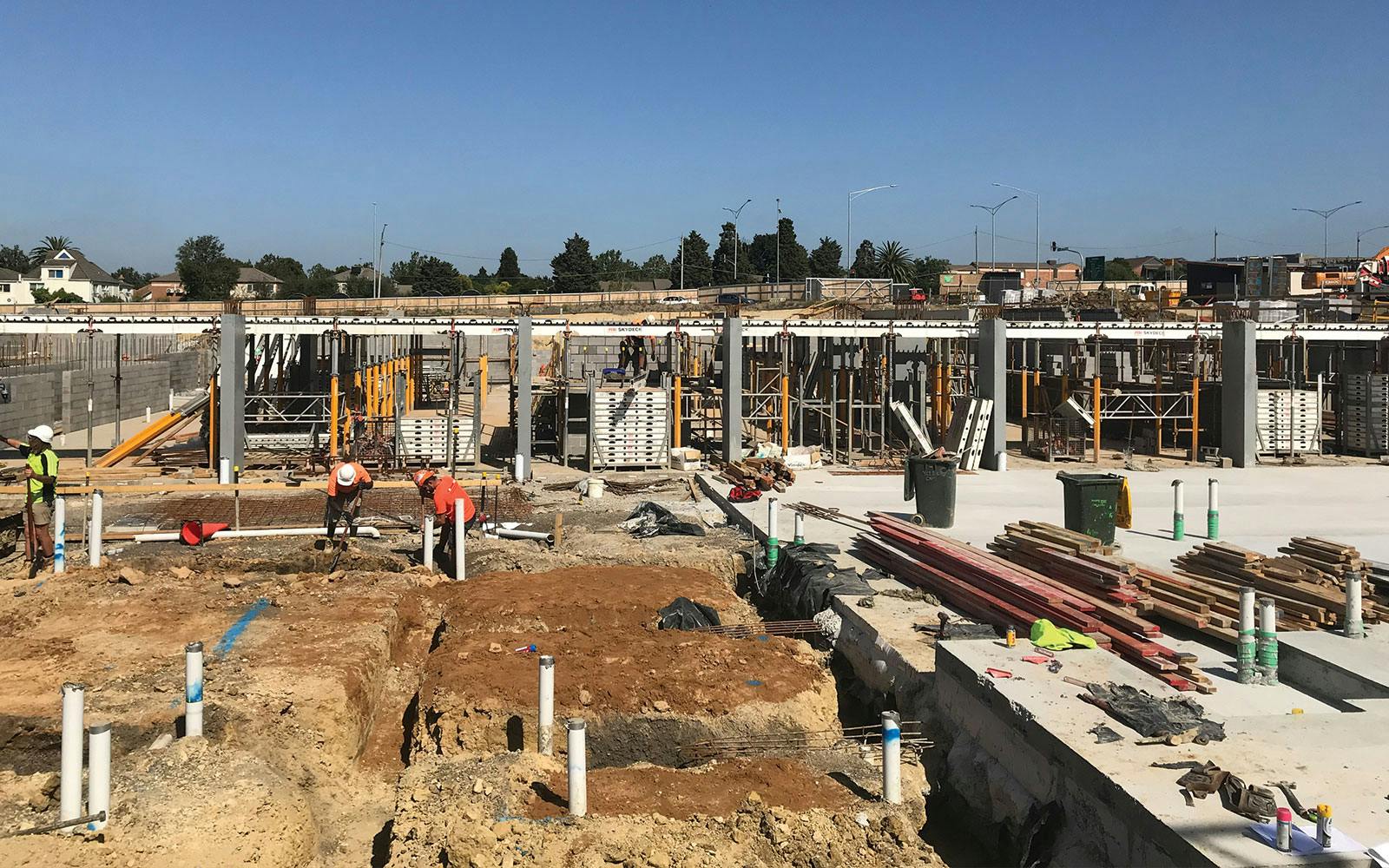 December 2019

The northern basement walls have been constructed and basement slabs have commenced. Our teams are working hard, and before long we'll be out of the dirt. From there, things will start to get a whole lot more lively (and glamourous!) at The Mills, as these industrial-chic lofts take shape.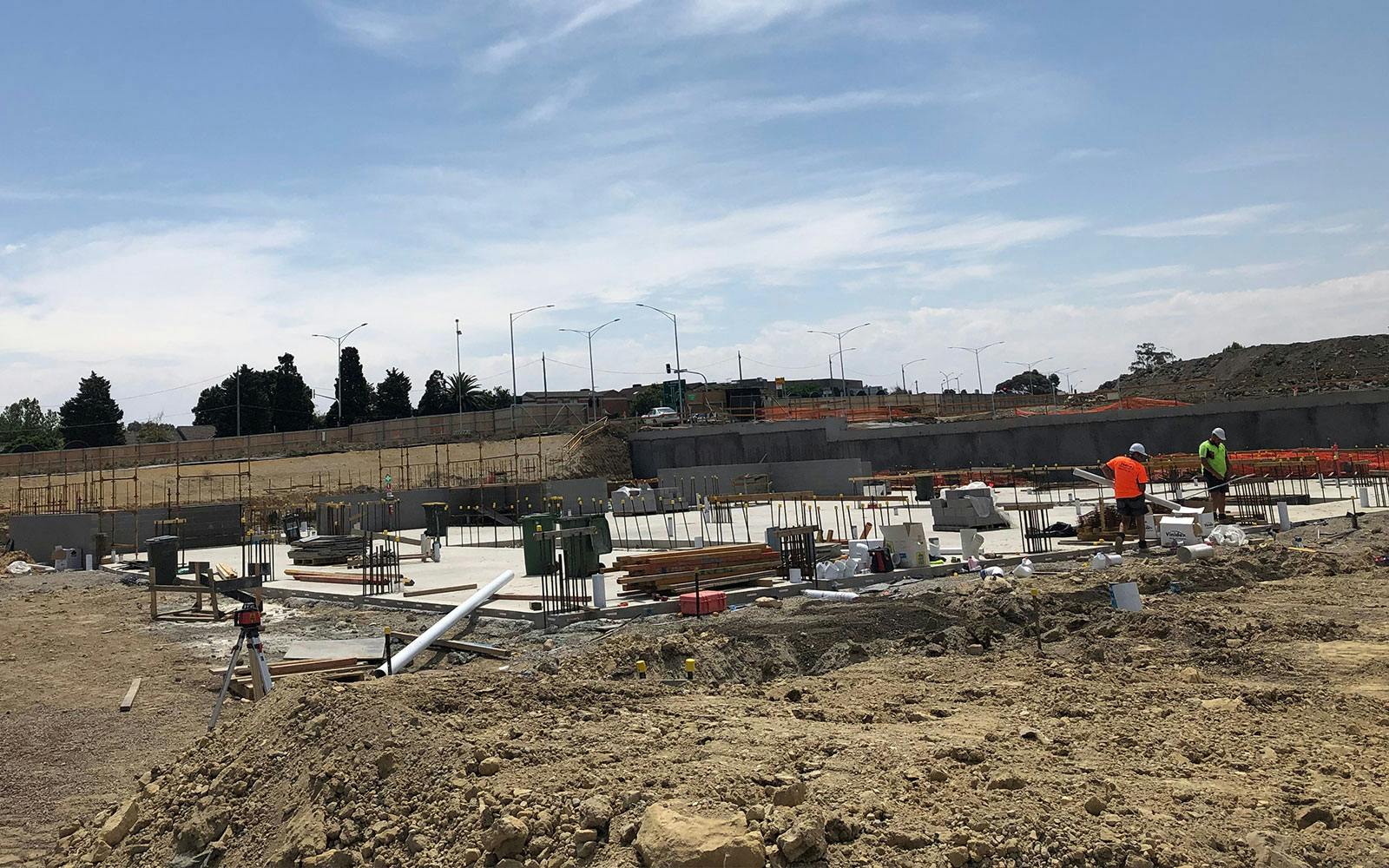 November 2019

The piling rig's on site, the basement structure works are underway and we're doing the prep work for services. We could bog you down with technical jargon, but it all boils down to: your basement is being built!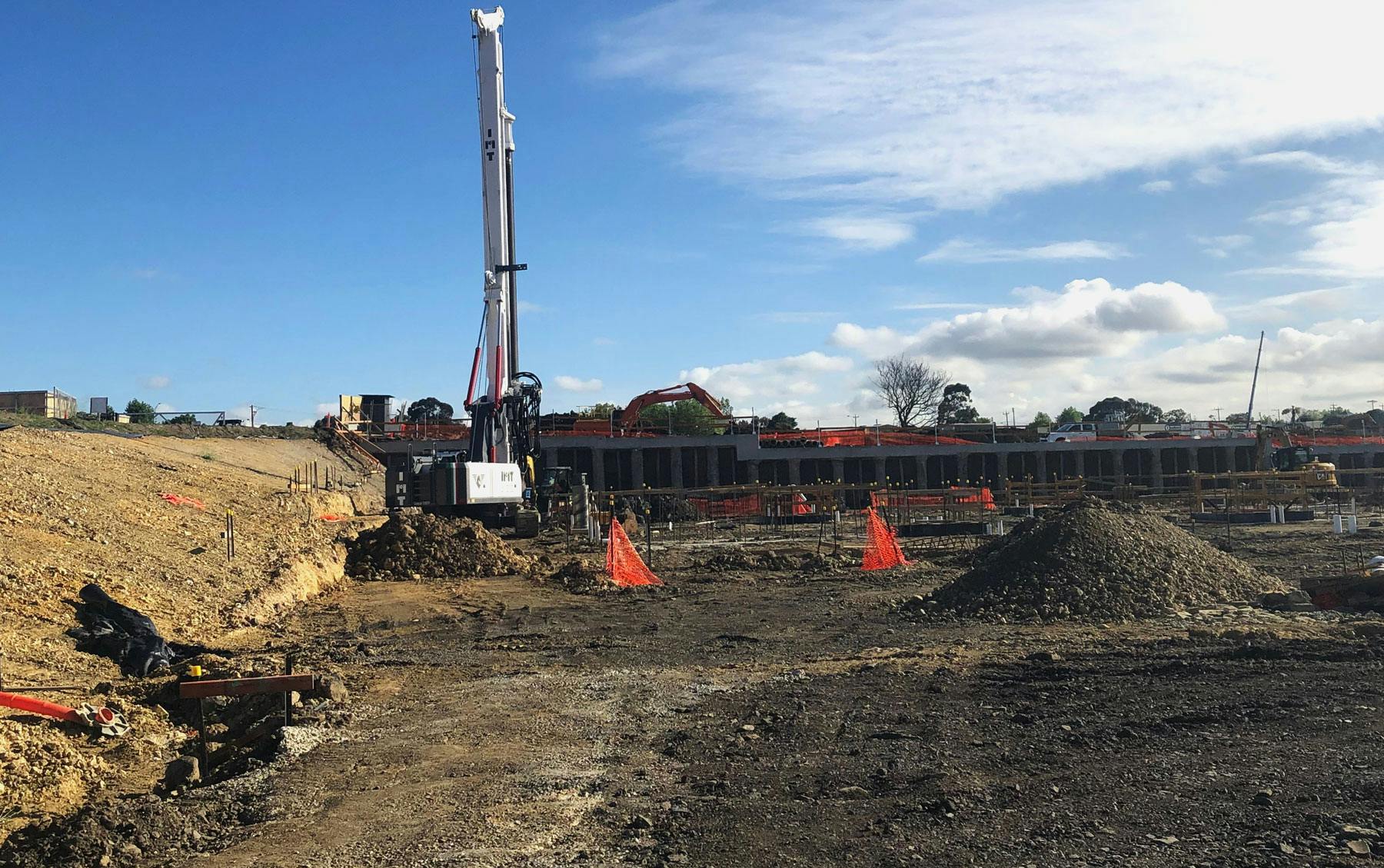 August 2019

Glenvill Projects have been appointed as the builder and are on site, with earthworks and civils well underway.