Off-the-plan developments are an excellent way for first home buyers to get a foot on the property ladder.
And, if you've been thinking this might be the path to home ownership for you, then right now is the time to act.
From nabbing a brand-new home to cashing in on government incentives, here are some reasons why right now is the time to buy your first home off-the-plan.
You can beat the rising market
With prices on the up and competition at auctions fierce, off-the-plan developments can be a more accessible path for some buyers, according to realestate.com.au economist Anne Flaherty.
"If you're buying in an area where you anticipate property prices to rise, then it might be good to get into the market right now with an off-the-plan contract with a specified price," she says.
"Waiting for, say, three years, the property prices in the area might become unaffordable."
The upside of signing a contract with a developer on a property yet to be built is the price is locked in — even if the value of your property rises. You'll also have more time to save for your deposit, Flaherty adds.
Stamp duty discounts
Tax adds a hefty sum to any property purchase, but currently, the government is offering some significant concessions for people who buy a new property.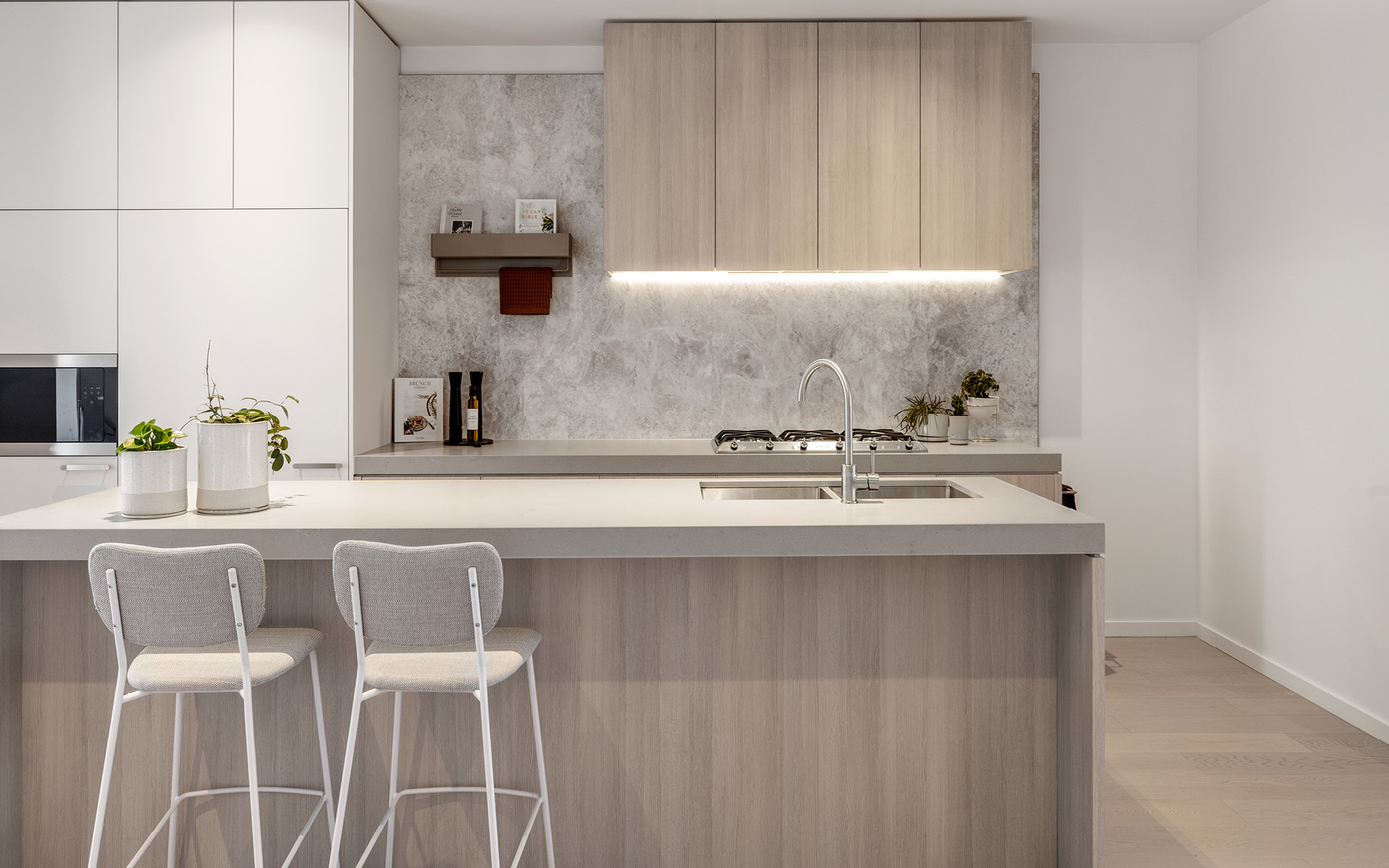 In Victoria, when purchasing off-the-plan, you'll only pay stamp duty on the dutiable value of your property at settlement. This saves tens of thousands of dollars in tax and can be claimed — in addition to receiving the first home owner grant (which is only available for off-the-plan purchases, as well).
Currently, for Victorian first home buyers, if the dutiable value of your new home is less than $600,000, a stamp duty exemption may be available, while for homes with a dutiable value between $600,001 and $750,000 a concession may be available. Check out The State Revenue Office for more details.
Great new home options
First home buyers are generally hunting at the affordable end of the market where ageing homes in need of lots of love and attention are a top option.
But If you're craving a brand-new home that's never been lived in, then buying off-the-plan is an obvious choice.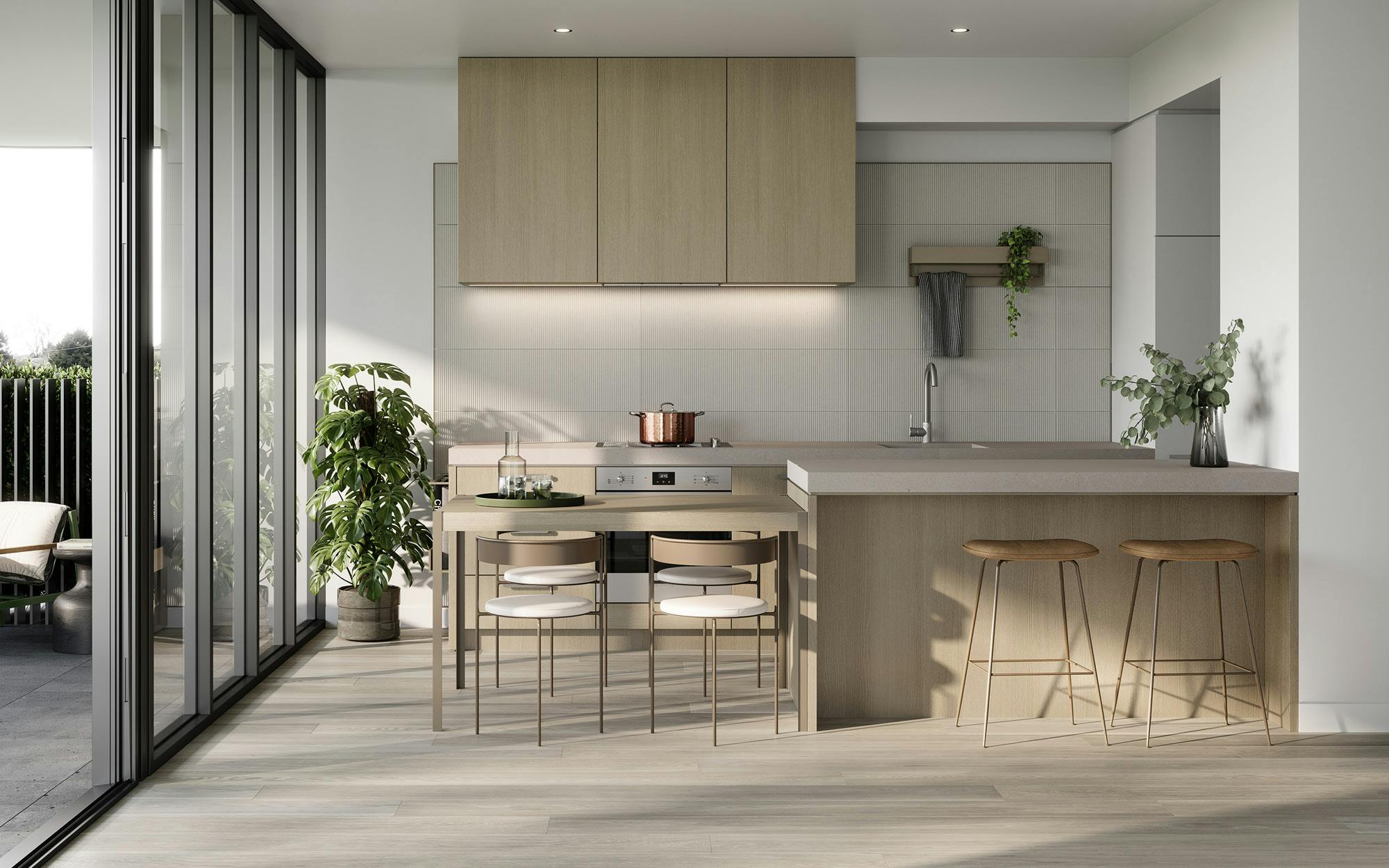 Buying new means your home will require less maintenance. Plus, if you pick a forward-thinking developer, your residence will have modern and attractive features that are not standard in comparable properties in the area, says Glenvill Developments director Sam Tucker.
"One of our newest releases is Masonry House, which is a really beautiful building," he explains.
"It's been designed by DKO Architecture, with a sculptural brick facade that's very Melbourne. We've created Masonry House with owner occupiers in mind, especially first home buyers who want a design-driven home without sacrificing on location or lifestyle."
Internally, these dwellings are contemporary, inspired by earth and nature with an array of textures, stylish fittings, thoughtful additions such as rainfall shower heads and tonal palettes throughout.
"There's also a communal rooftop terrace with sweeping city views, BBQ facilities, outdoor dining settings, and edible gardens" Tucker adds.
Affordability in great locations
Established housing is expensive, especially in desirable neighbourhoods. But, if you're looking at off-the-plan options, then you can buy in a great postcode at a fraction of the cost.
Alphington, a sought-after suburb on the banks of the Yarra 6.5km northeast of the CBD, is a classic example.
The median house price is a whopping $1.73 million however, at the heart of the suburb in the new YarraBend development suburb one-bedroom apartment start at $475,000.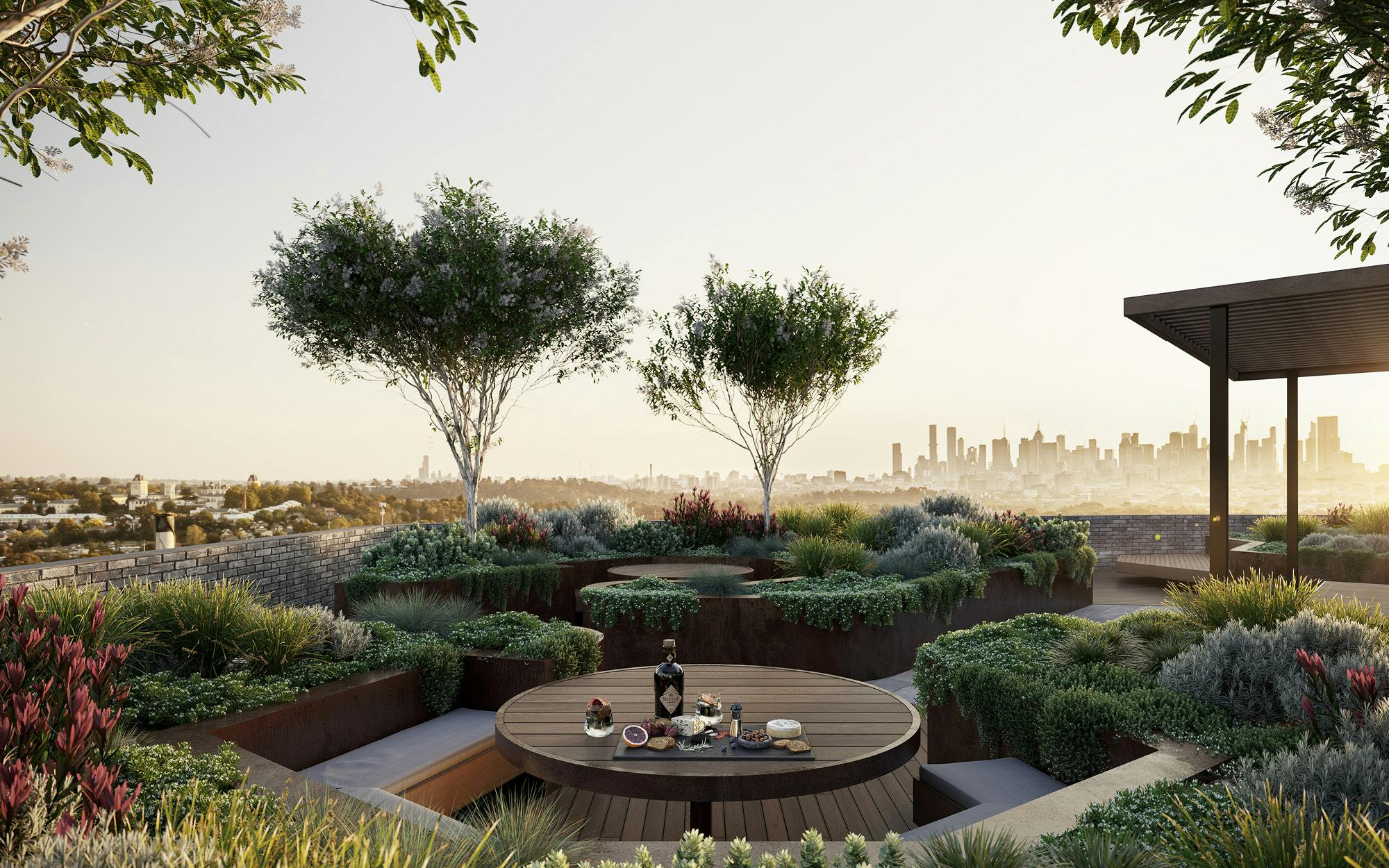 Buying a new home also has other benefits including access to a masterplanned neighbourhood.
"You're not just buying a home, you're buying into a lifestyle — we're curating a future-focussed neighbourhood with convenience, culture and community in mind," Tucker says.
"At YarraBend you'll find a wellness centre, which is like an international spa resort. There are indoor and outdoor pools, outdoor onsen spas, a yoga studio, and a high-tech gym.
"We've also got the Artisan District – a new food and beverage destination. It'll have a pub with a new age spin on it, a providore, a bakery, a gourmet butcher and cafes, with operators that we've handpicked."
Limited time incentives
Finally, one of the best reasons to buy now is the incredible developer incentives on offer.
Tucker says that Glenvill Developments has a 'You pay 5%, Glenvill pays 5%'* incentive, where buyers of the Masonry Home range receive a rebate of more than $23,000 at settlement.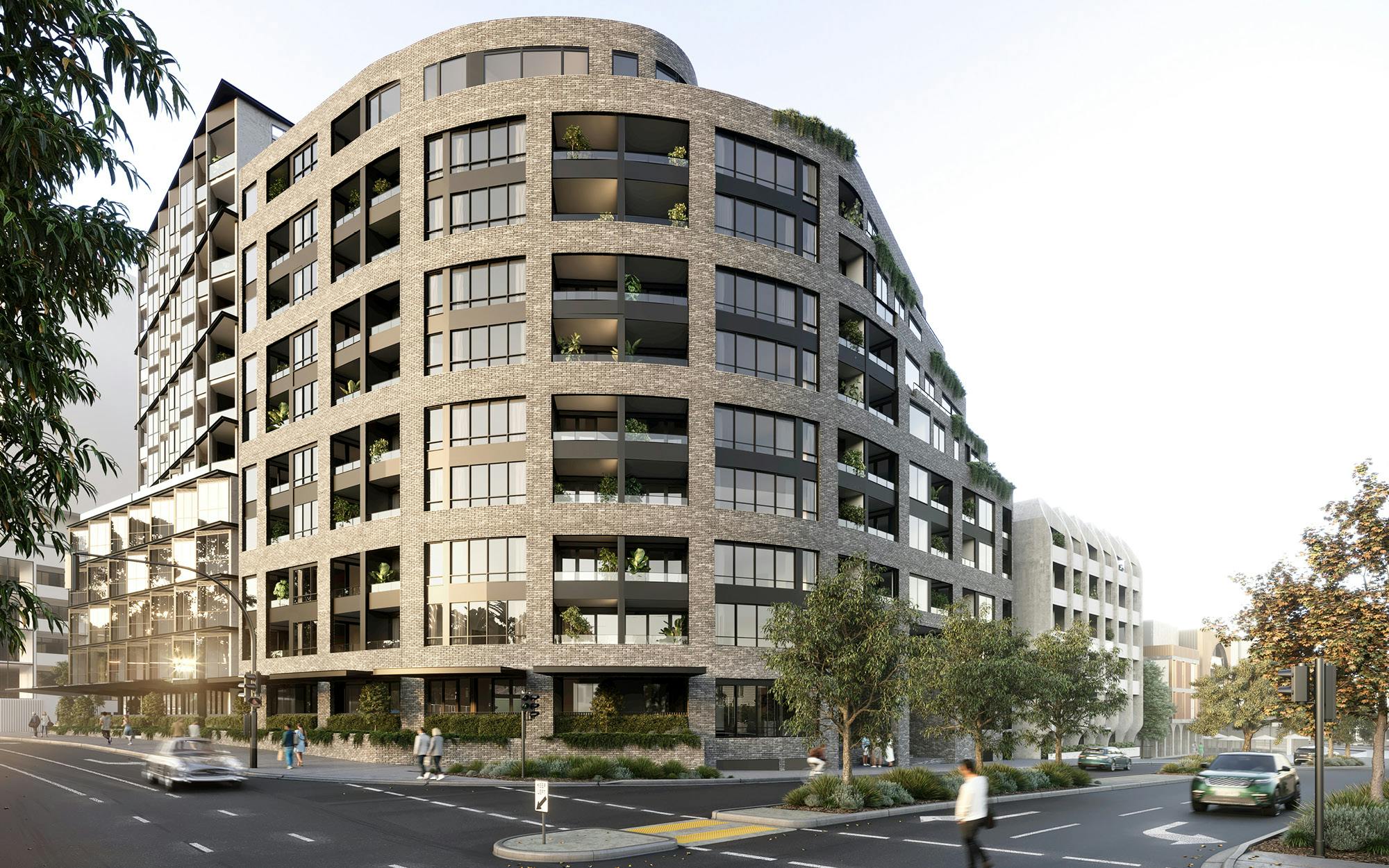 Alternatively, you can sign on with a smaller than normal deposit — $5000 for a one-bedroom and $10,000 for a two-bedroom*.
"This one is designed to help first home buyers onto the property ladder sooner, without a large deposit upfront" says Tucker.
"Buyers can lock in a set price, and then they enter into a savings plan with our finance partner to save up the remaining deposit during the construction period."
For more information and register your interest in Masonry House, visit yarrabend.com.au/masonry-house