February 2021

That's a wrap for YarraBend's first apartment building. From the manicured entrance up to the rooftop pool and spa, we're really proud of what we've achieved. As well as being the home to over a hundred happy residents, Parkview Apartments' corner position puts YarraBend on the map.
January 2021

Move ins are well underway (82 down, 36 to go) and the exclusive resident's gym has been kitted out with cutting-edge Technogym equipment, no less.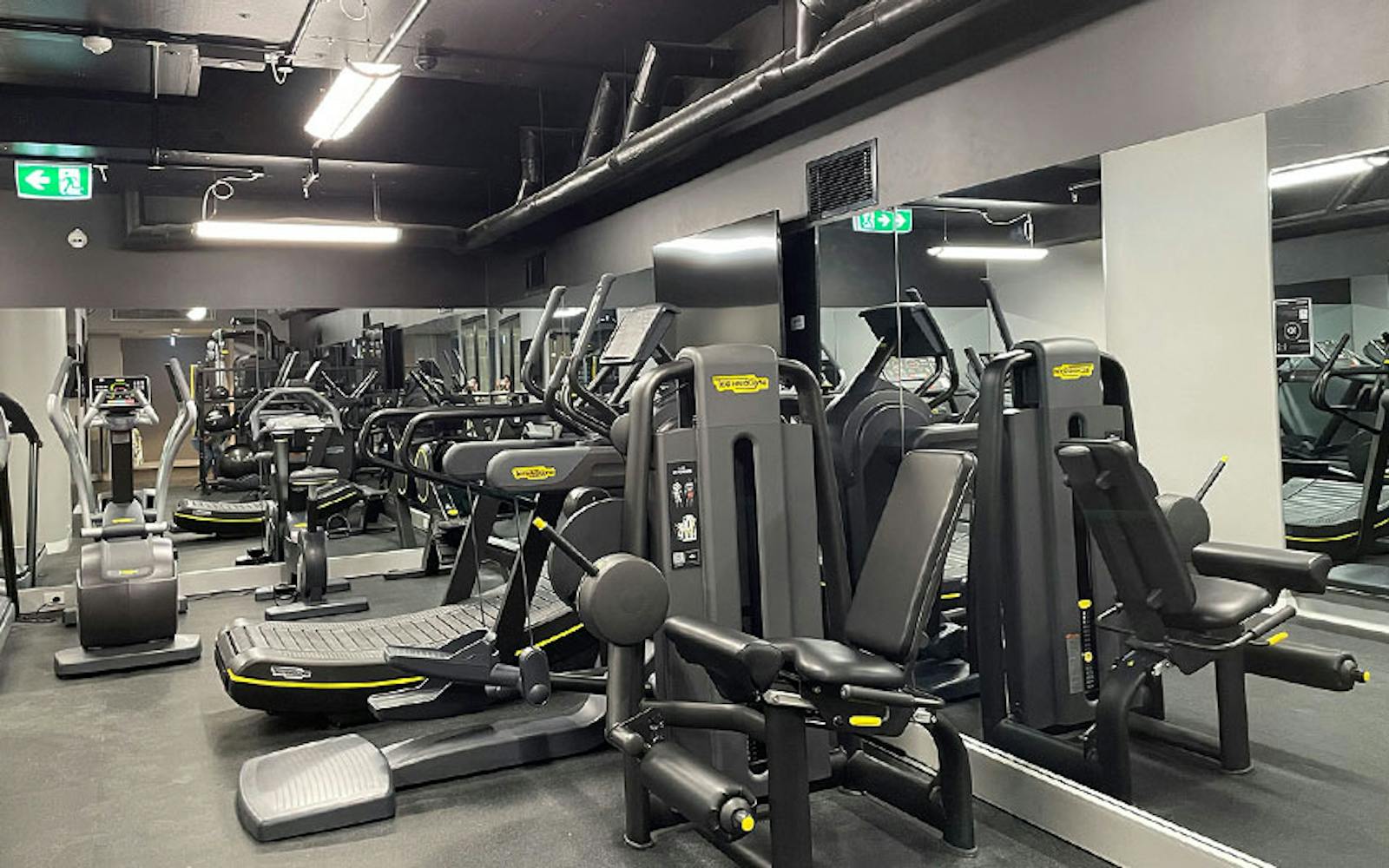 December 2020

It's all happening this month. Crema are fine tuning the interiors, the lobby's been styled, purchaser inspections and valuations are well underway, and most excitingly, practical completion is mere days away. If you'll be calling this elegant building home, we're almost ready for your arrival.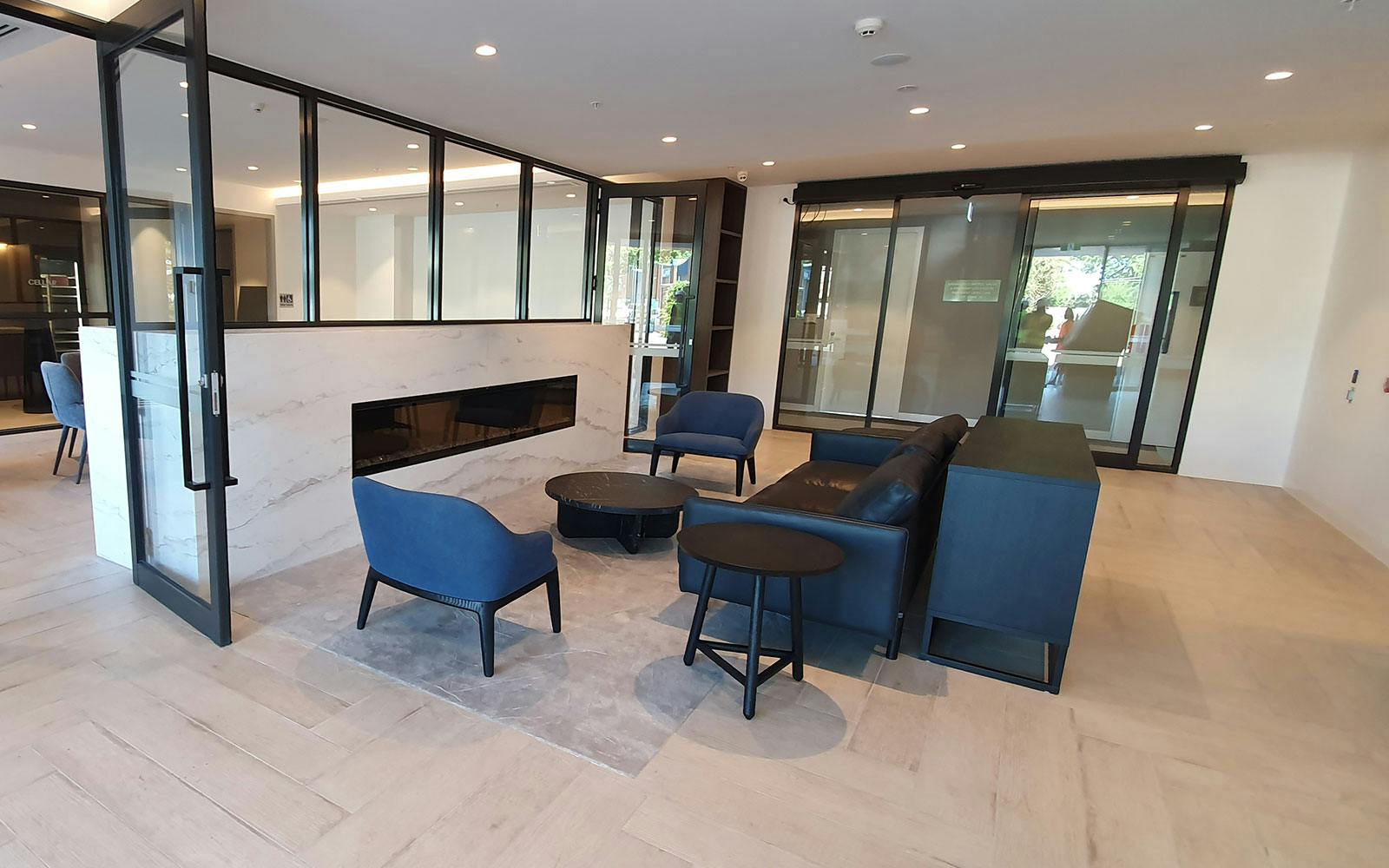 November 2020

We're well and truly on the home stretch. We're finishing painting the façade, landscaping has begun and Purchaser Inspections are underway – for those who've yet to visit, we can't wait to show you around.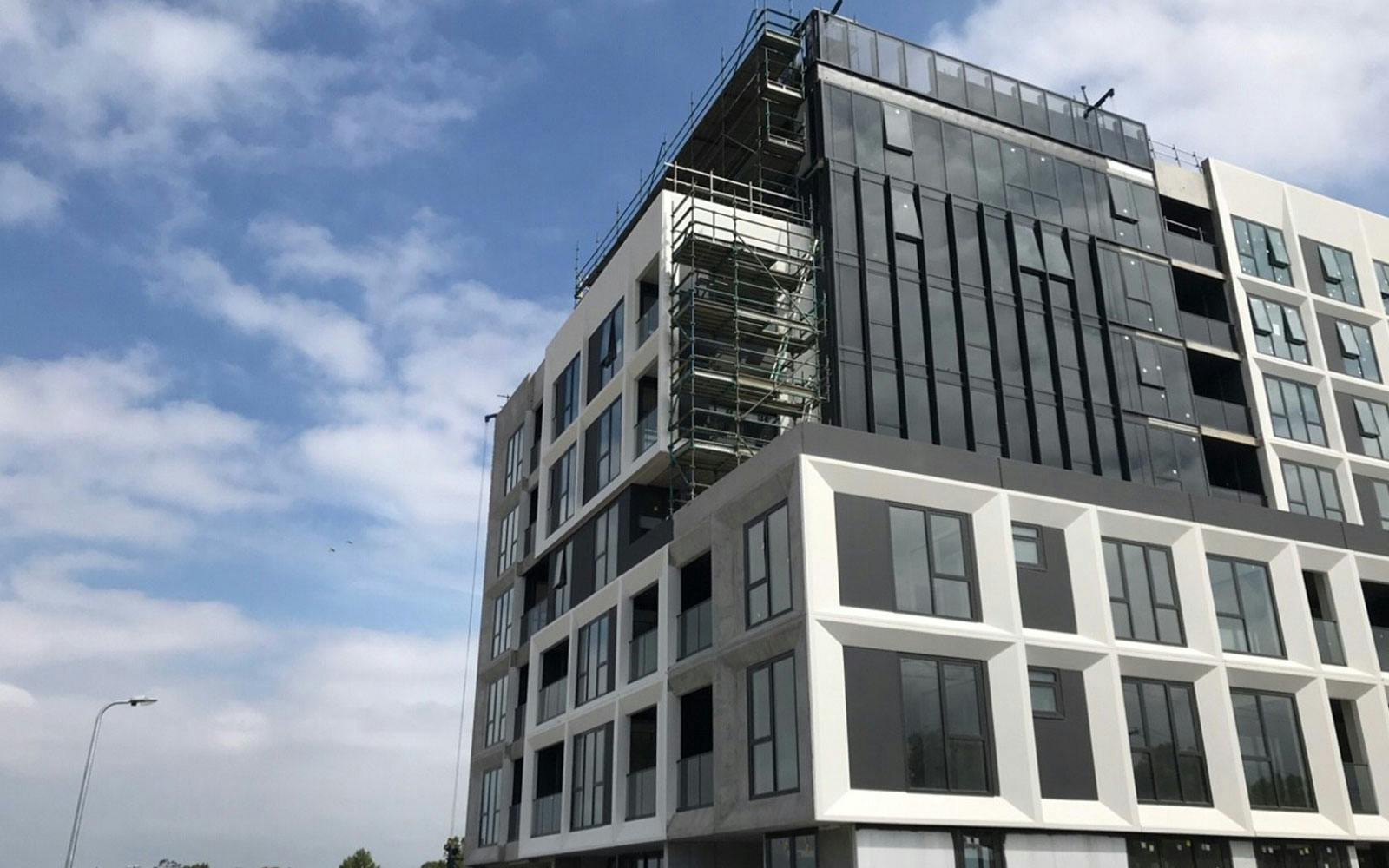 October 2020

Hello rooftop spa! Not long now until our residents will be lapping up that view and officially calling Parkview Apartments home. Since last month the window wall installation has been completed, the pool is progressing, and Crema's team are working their way through the apartment fit outs ready for your arrival.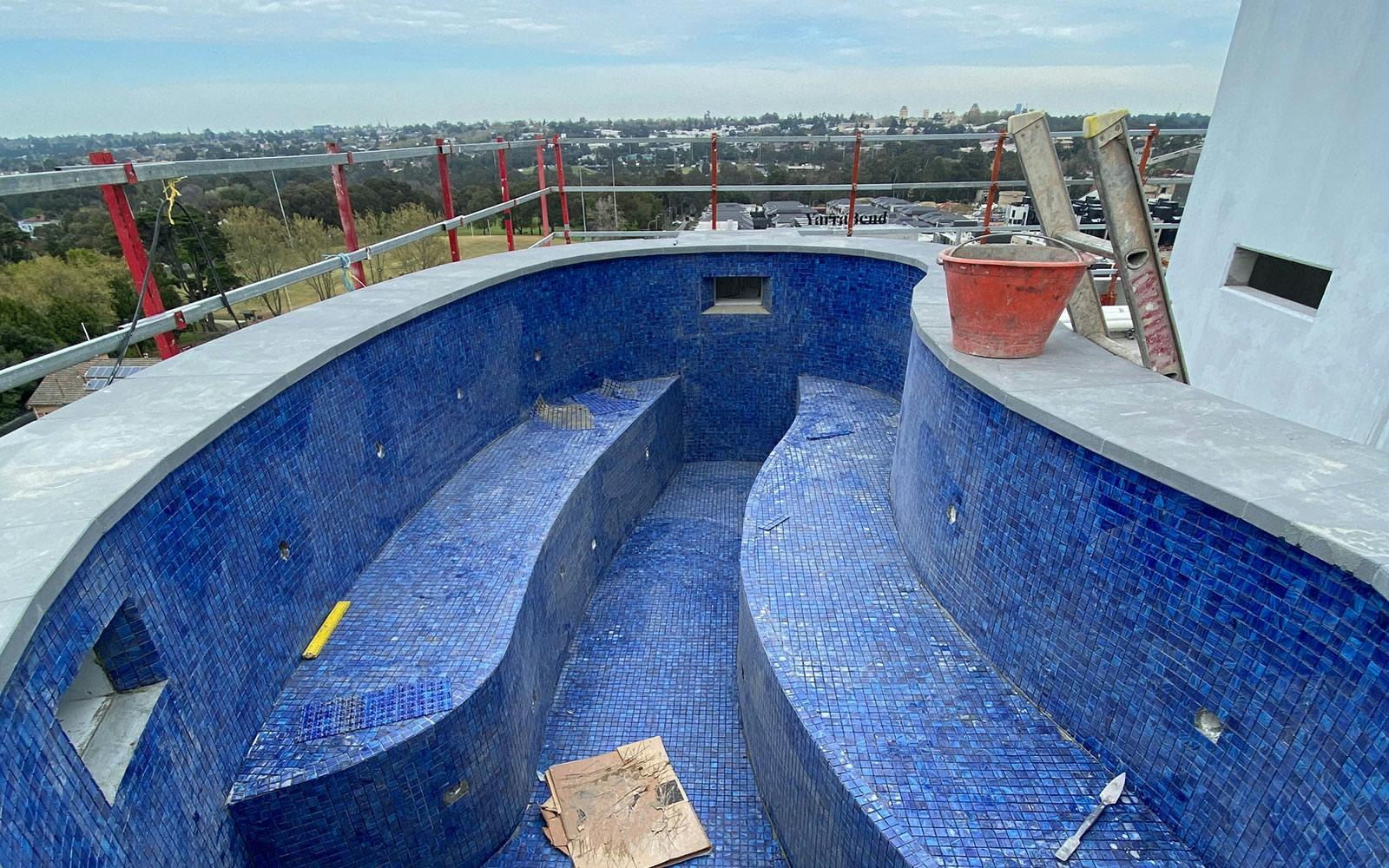 September 2020

DKO Architecture's elegant façade is coming to life with the window wall installation underway. Indoors the apartment fitouts are progressing well – having had a sneak peek, we're more excited than ever to welcome you home.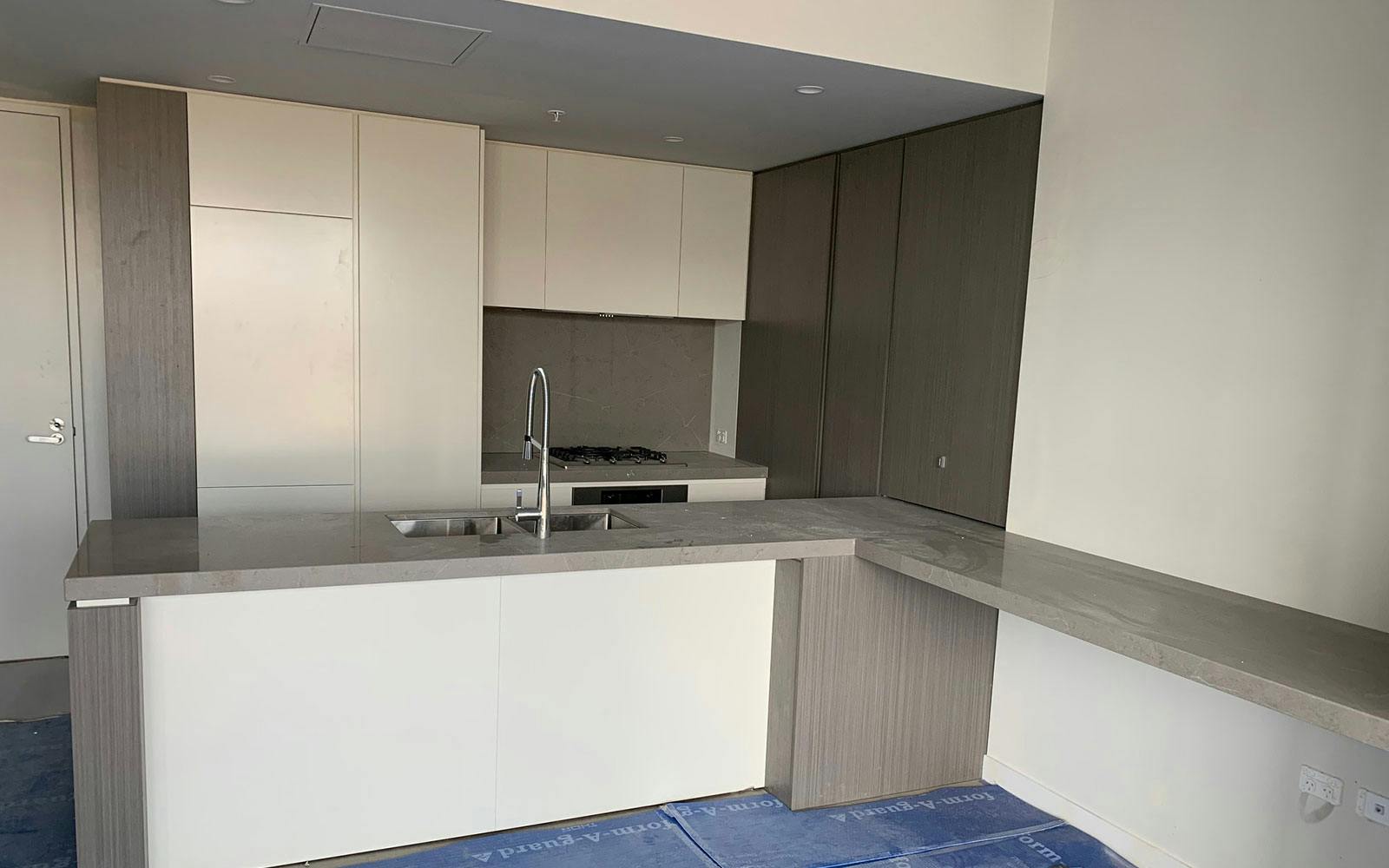 August 2020

How good does that crisp paint look against the blue sky! Needless to say the façade painting has begun, along with installation of the spandrel panels. Inside, the apartment fit outs are also underway – having seen the finished prototype, we're more excited than ever to welcome you home.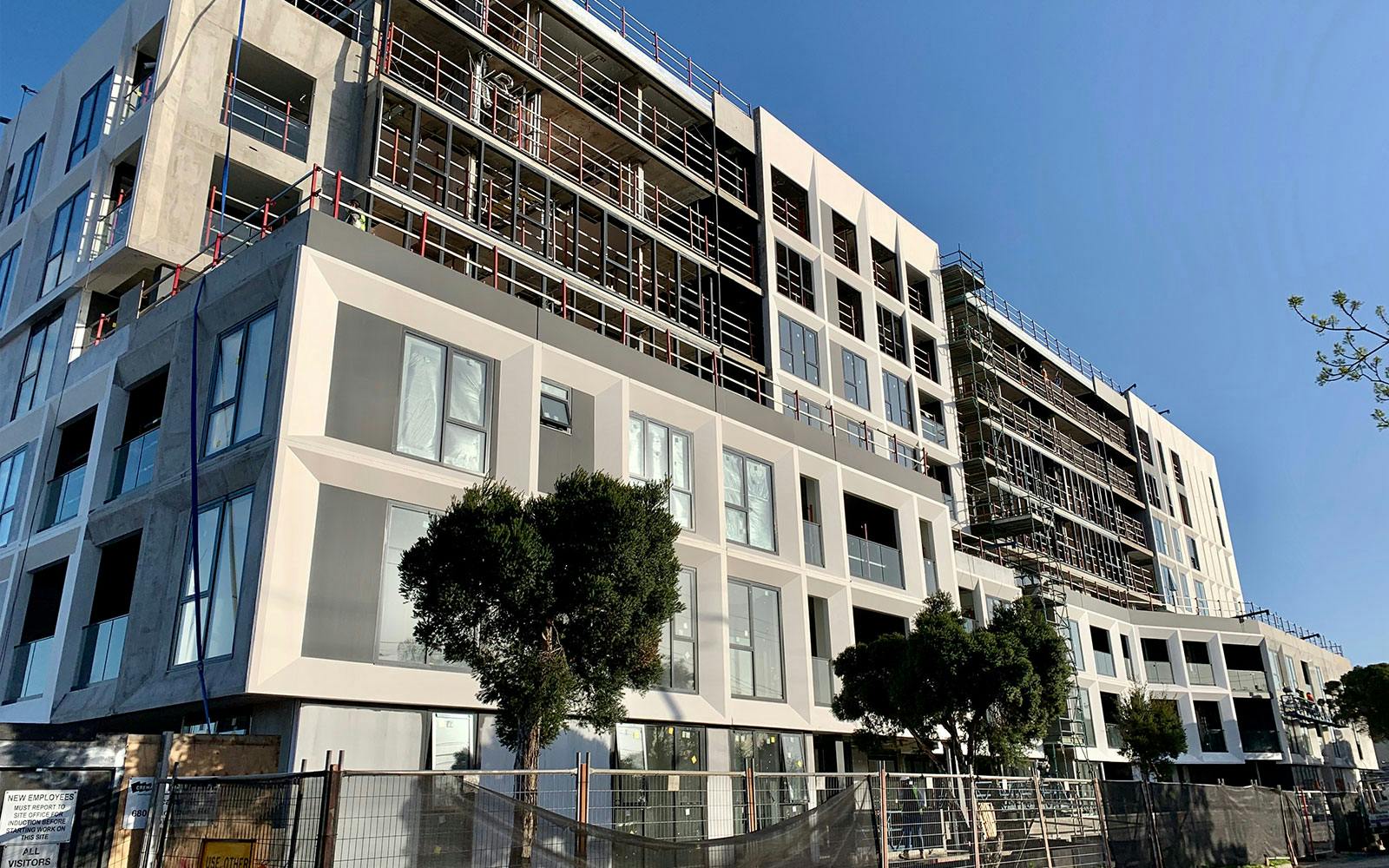 July 2020

Along with installing the glazing, Crema Constructions are currently working on the rooftop amenities. Come summer, these lucky homeowners will be relaxing pool-side.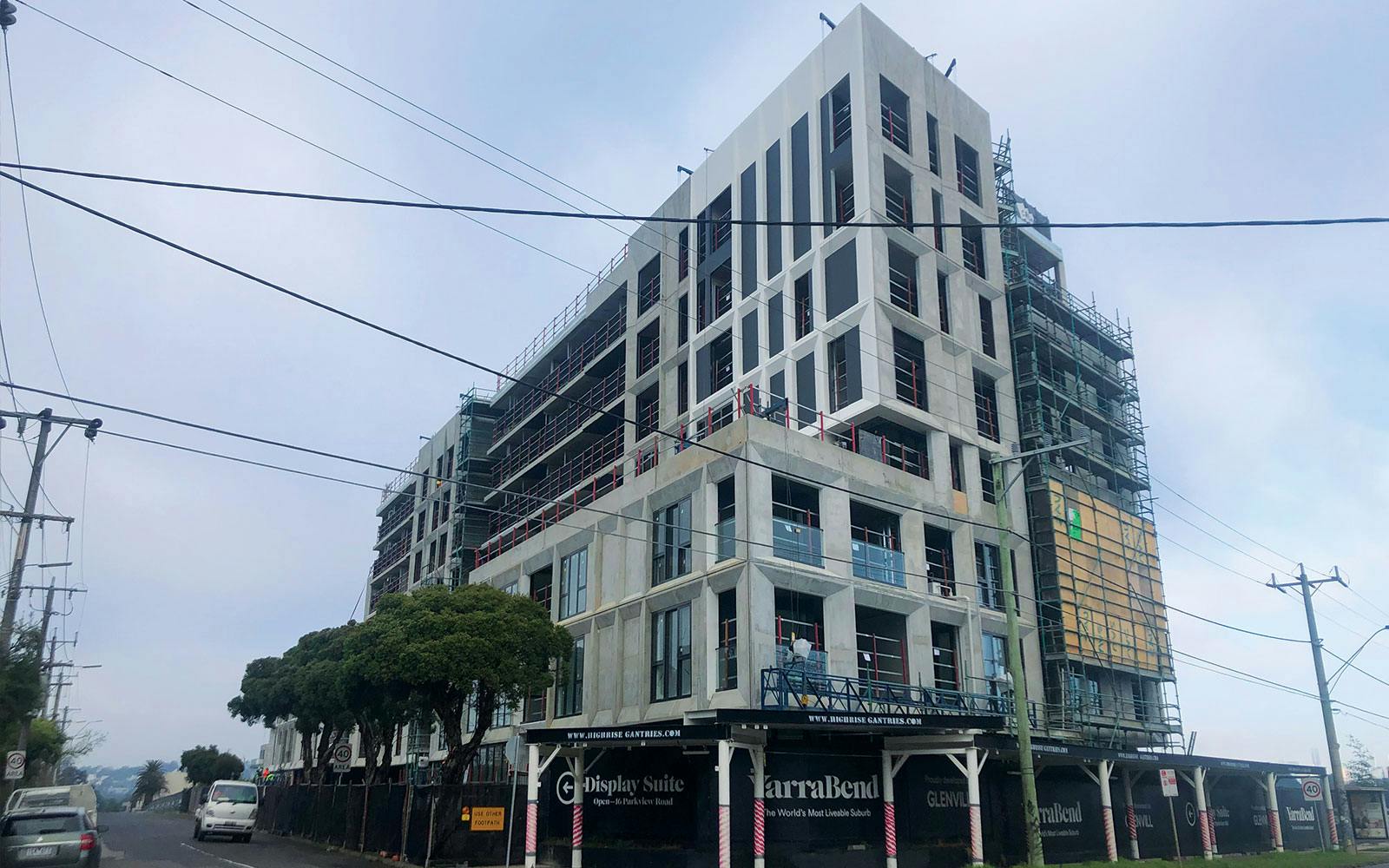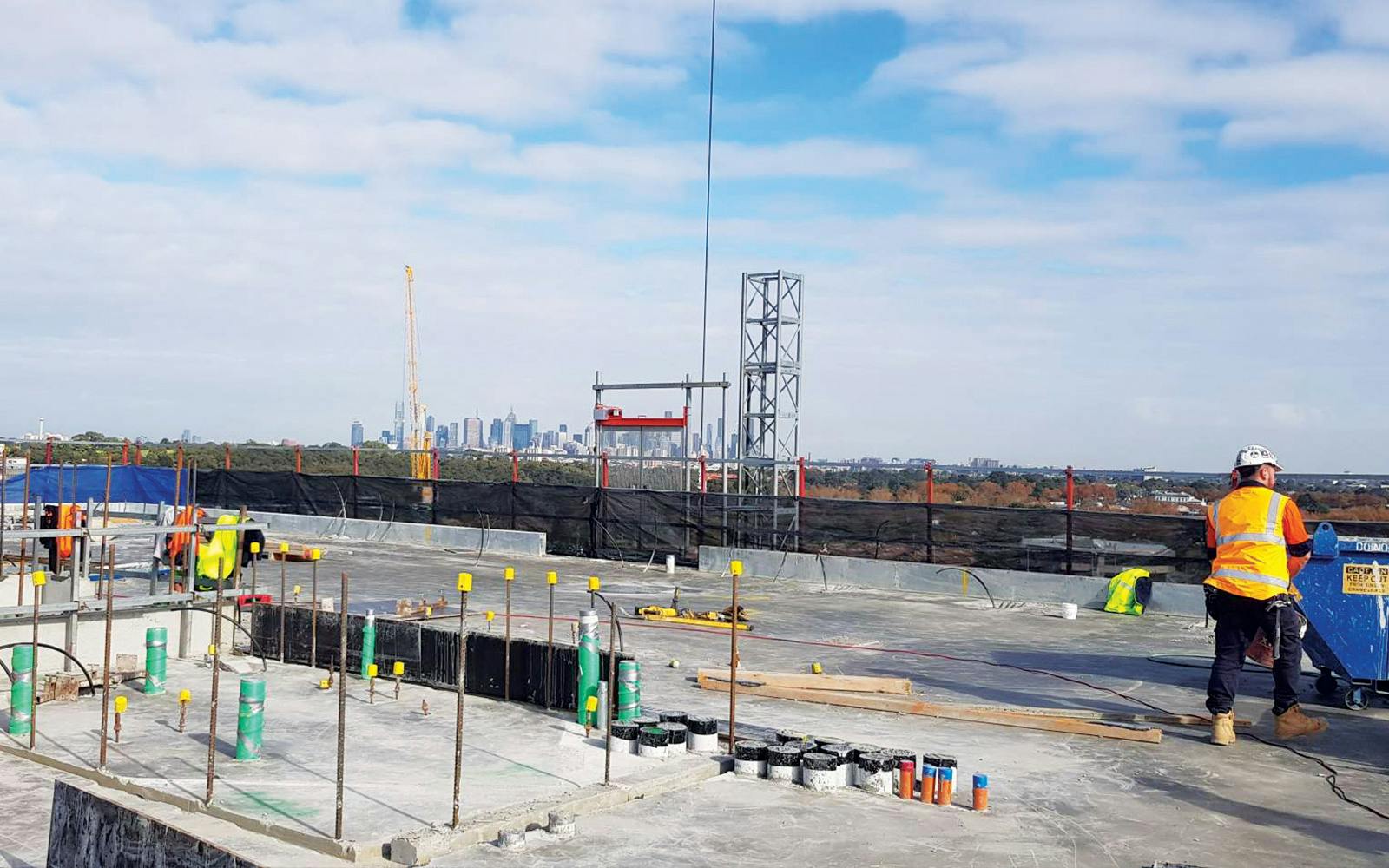 June 2020

Raise a glass to Crema Constructions, they've officially topped out Parkview Apartments. This marks a huge milestone for YarraBend – being our first apartment building, we've quite literally reached new heights. The action's now moving inside with fit outs underway.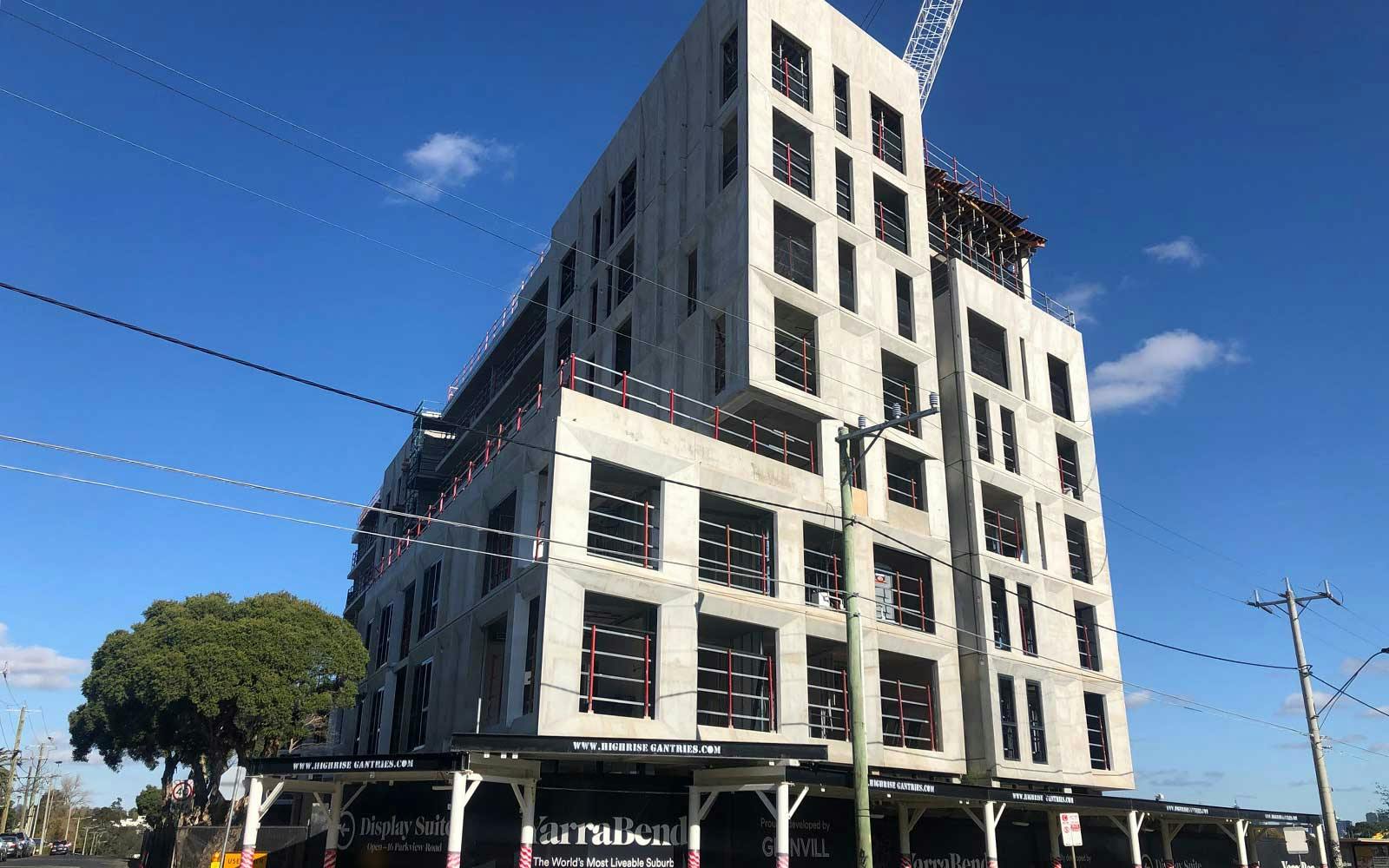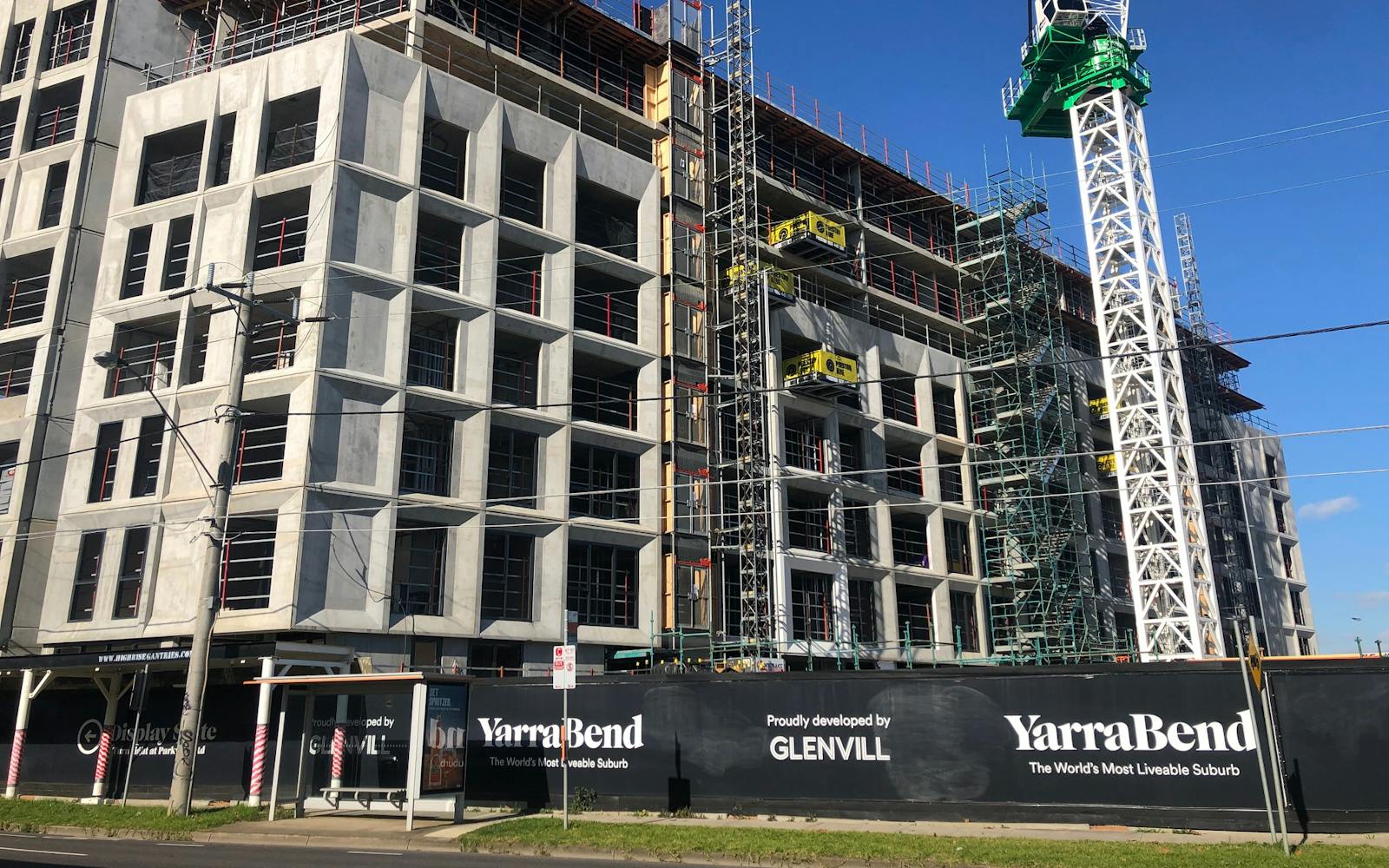 May 2020

Well we told you the panels would go up fast. They're all up, and can you believe, we're already commencing fit out of the ground floor. Also within sight, the roof level pour of Building A and the topping out of the structure – this would usually call for a celebratory event, but for now we'll have to take a raincheck.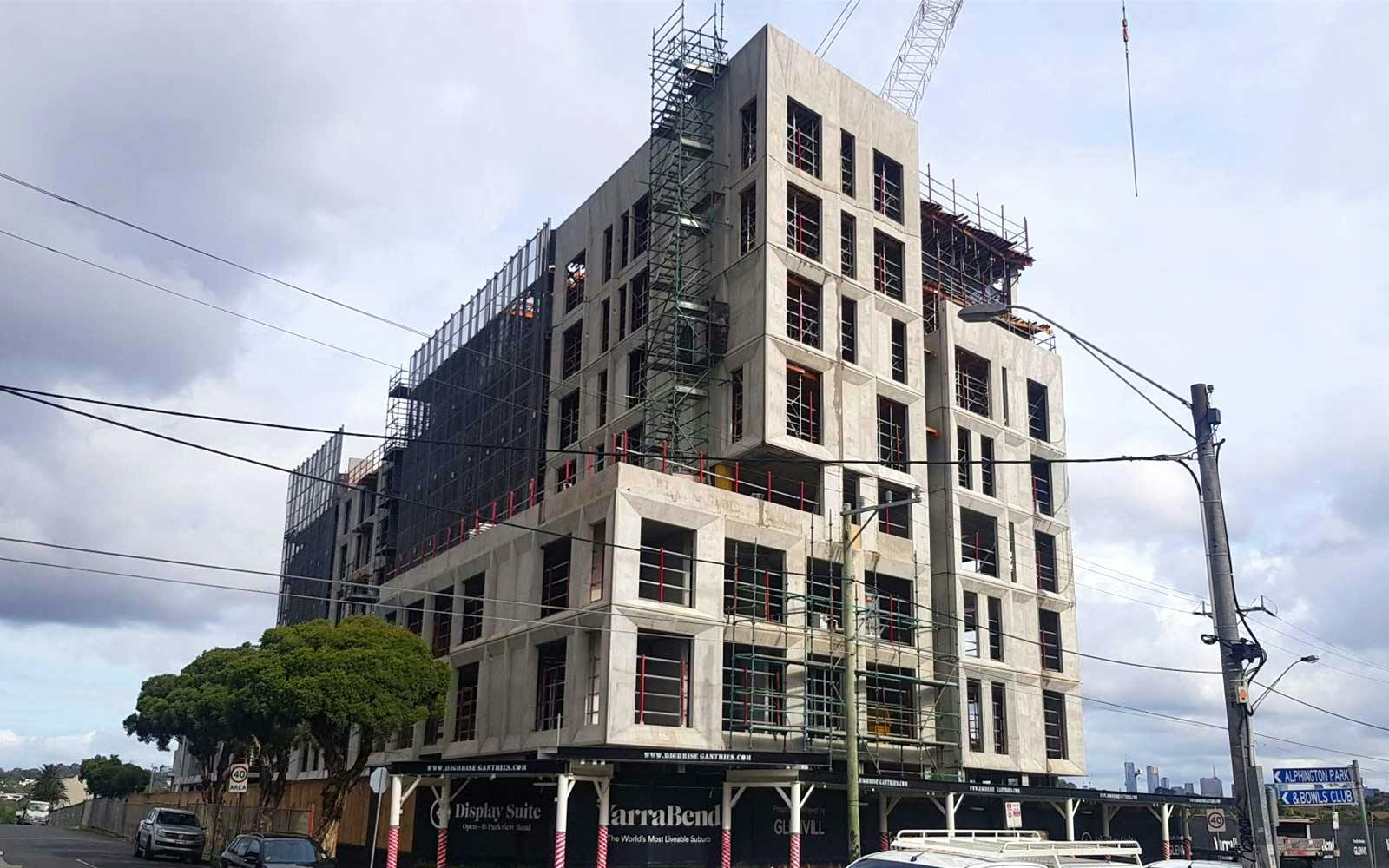 April 2020

The pre-cast façade panels are slotting into place like a giant 3D puzzle – a feat of engineering and design. We're now up to level four and are progressing with the reo (read: steel reinforcing) and slab pour. If you'll be calling level four home, it's official: your apartment has points in the game.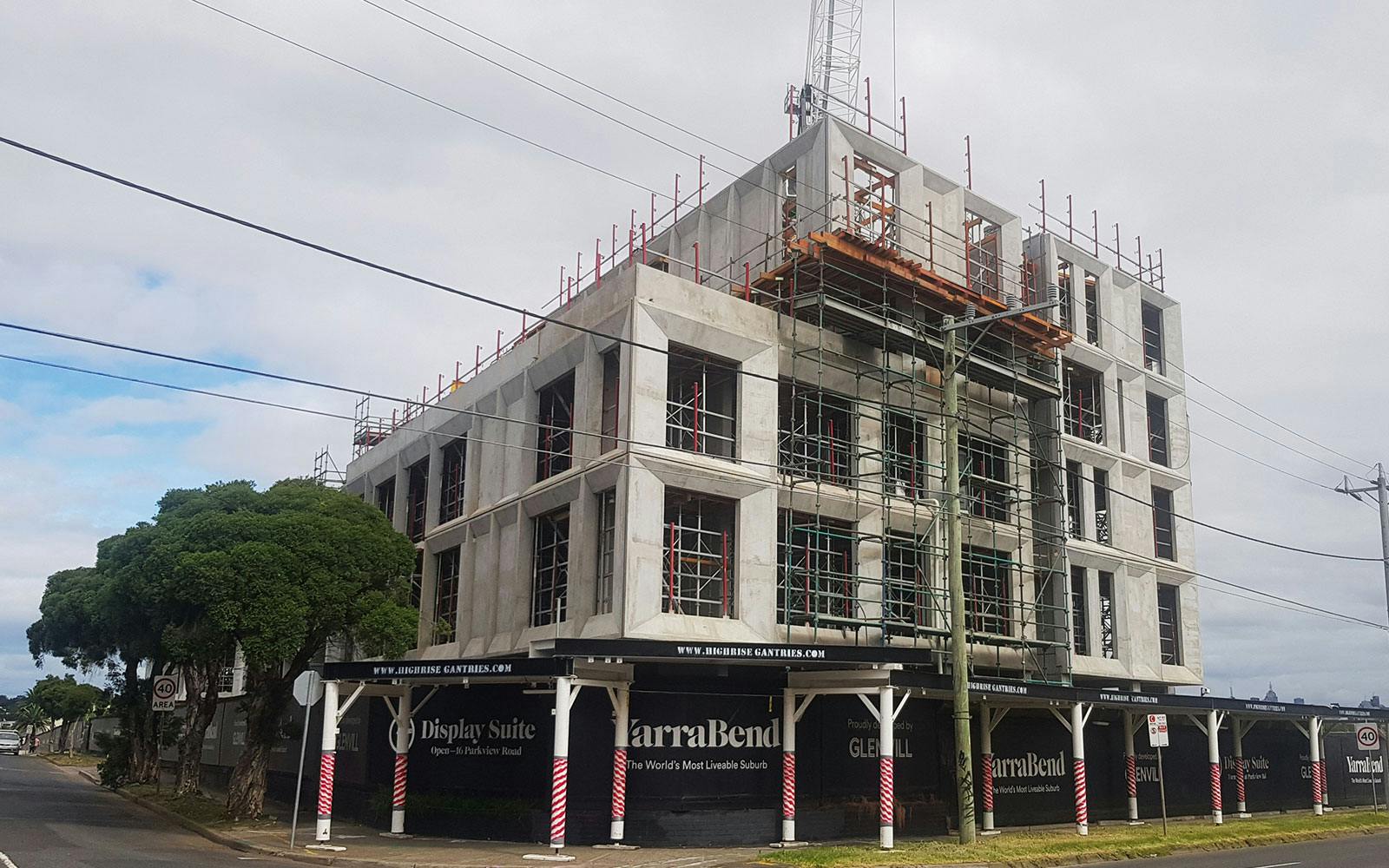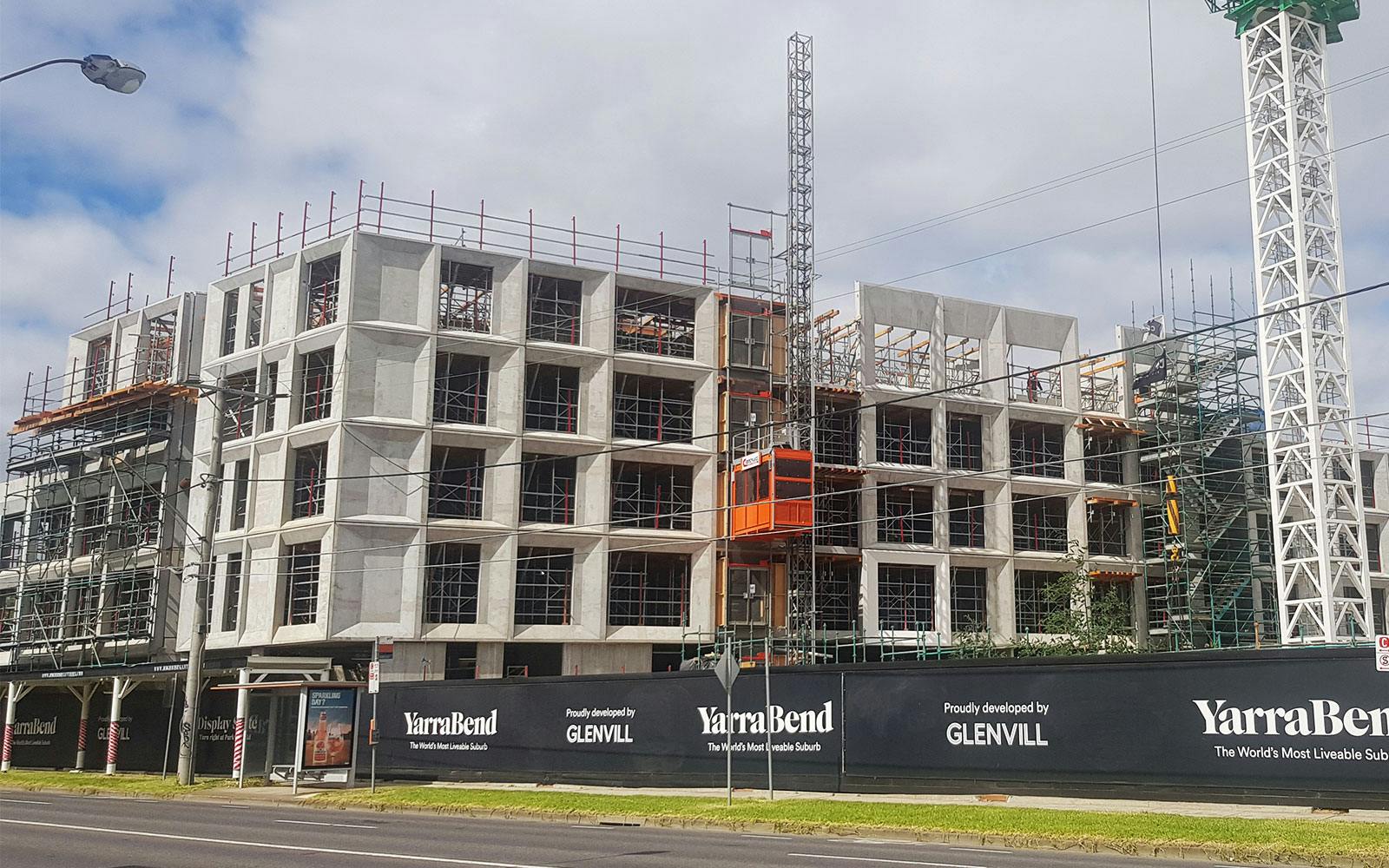 March 2020

Last month we were prepping the ground floor slab and now we're onto the second. Works are still ongoing at ground level and the precast panels are now being installed. Stay tuned for a whole lot of change over the coming weeks, because being precast, these panels go up fast.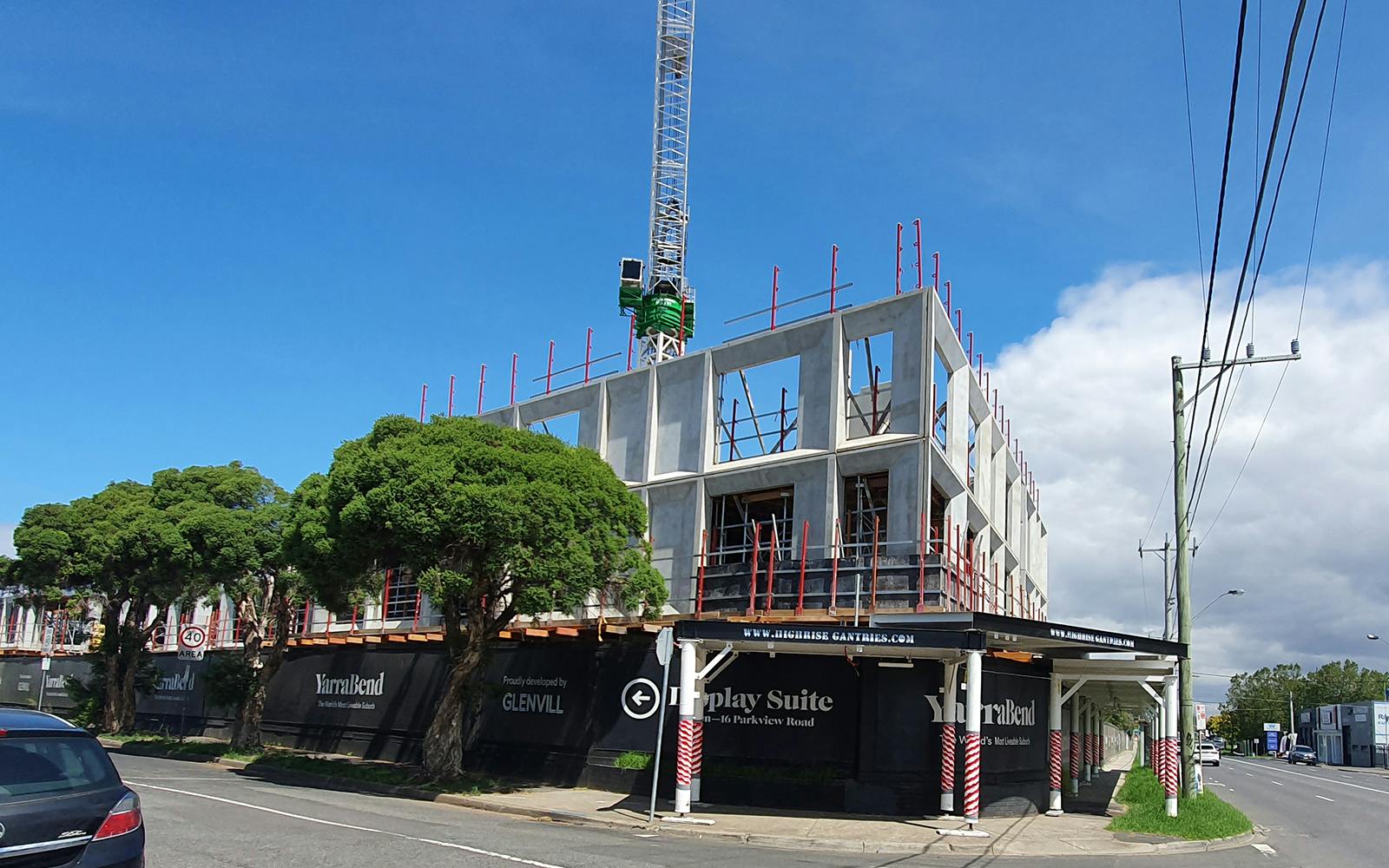 February 2020

The team from Crema Constructions is back in full force and is continuing work in the basement, prepping the ground floor slab (a slab pour warrants a toast, so expect nine over the coming months!) and getting the framework established. All in all, things are moving in the right direction – up.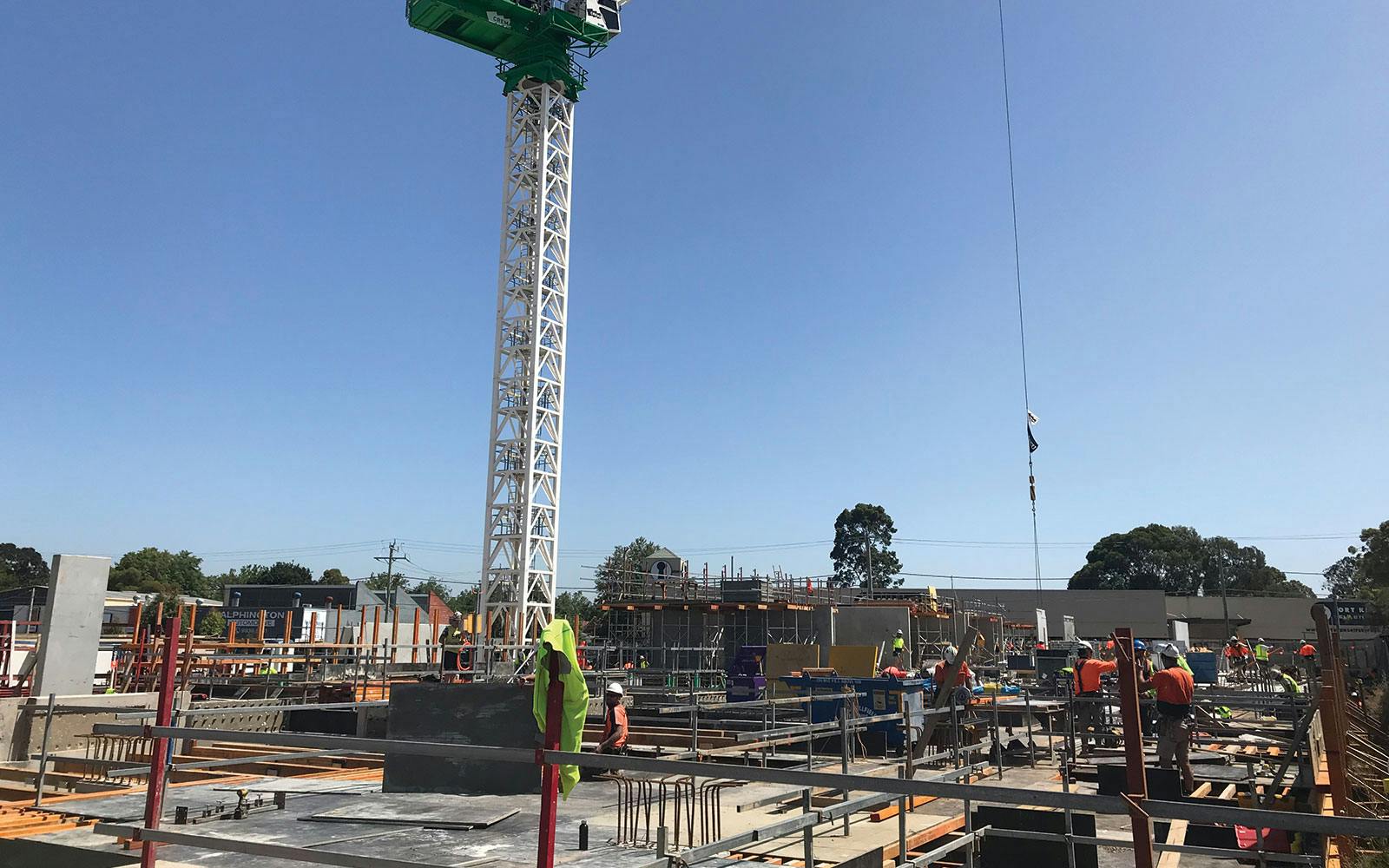 December 2019

There's a new kid on the block – Crema Constructions' crane (a sign of tall things to come as construction progresses!). On that note, we're excited to announce that the basement excavation is now complete, the foundations have been poured and the basement carpark is taking shape. It's all happening.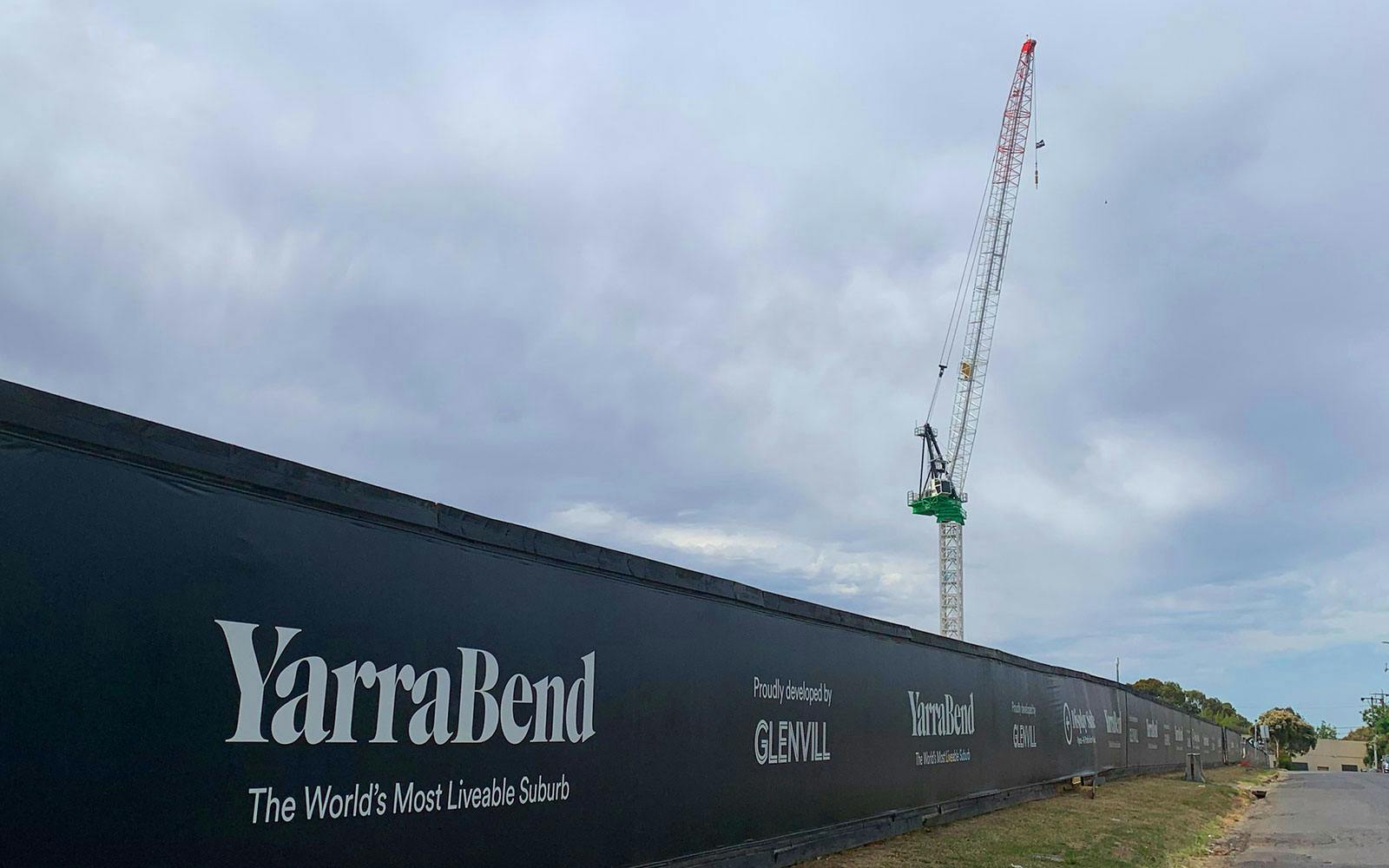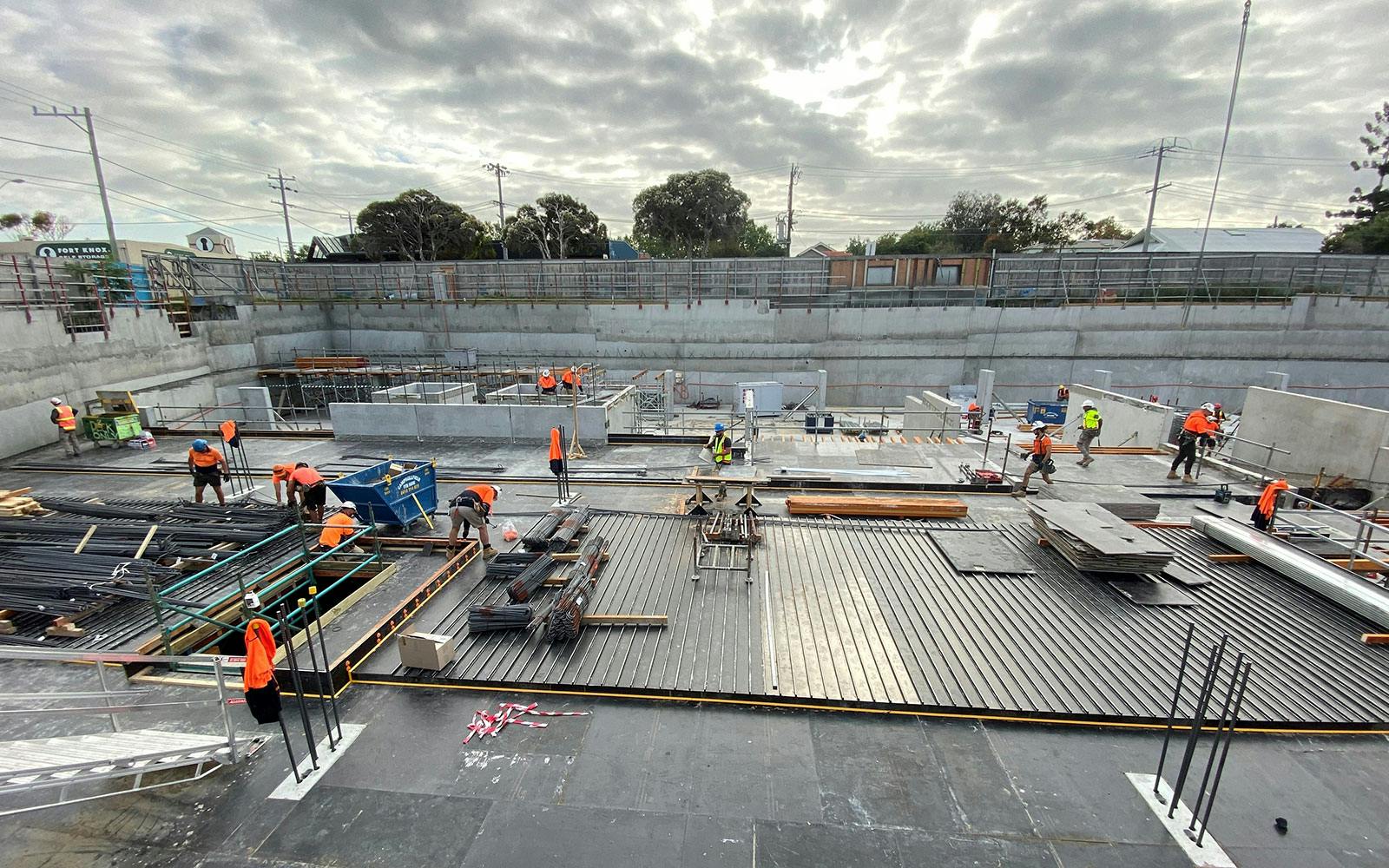 November 2019

Crema Constructions are on site and the basement excavation is well underway. Once completed, it's literally onwards and upwards as YarraBend's premier apartment building reaches new heights. To say we're excited is an understatement!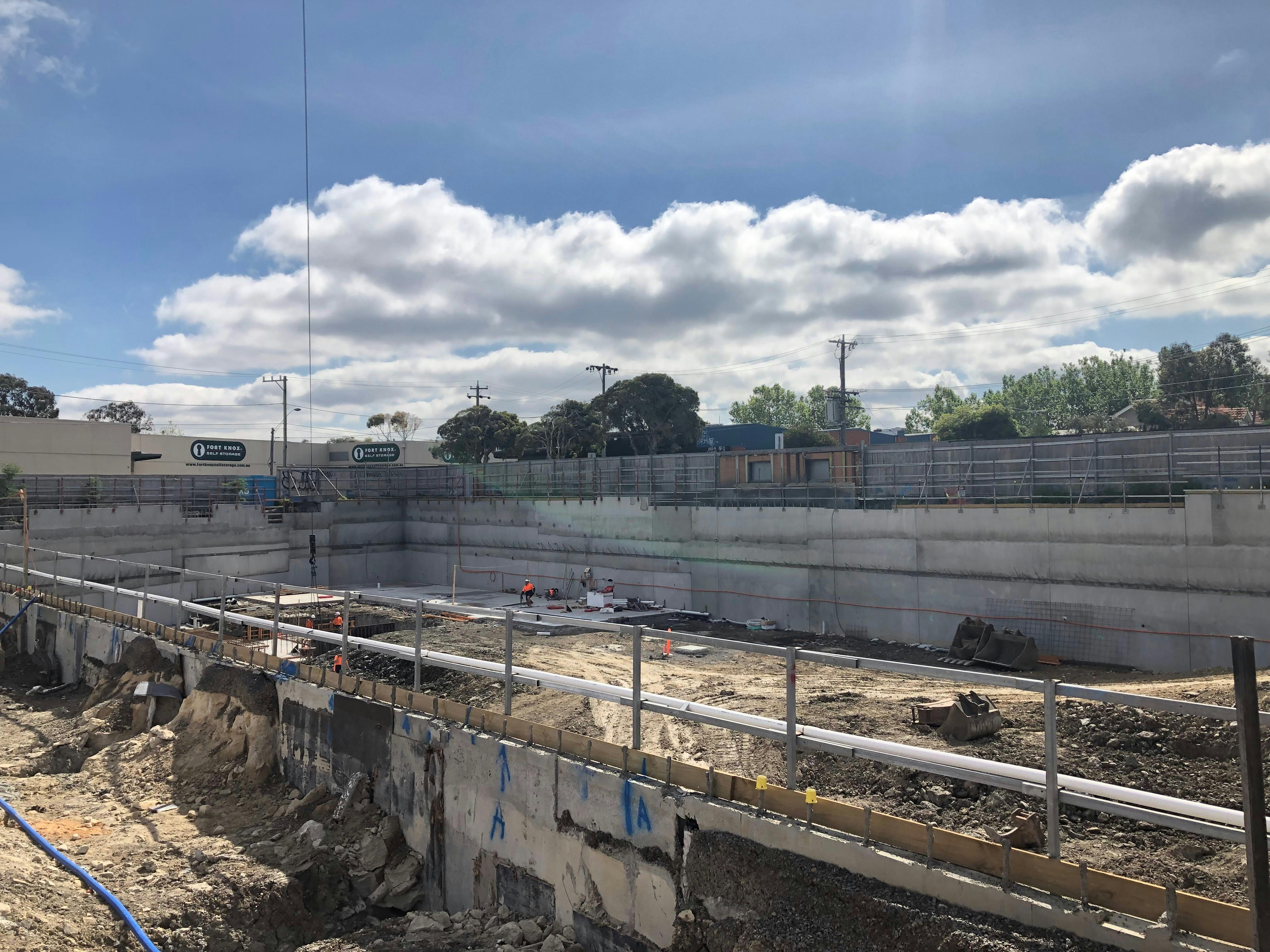 August 2019

Appointed builder, Crema Constructions, is on site and the basement excavation is underway.