A sensitive reimagining of the historic Wetlap Building by Techne Architecture + Interior Design, this collection of warehouse-style apartments is destined to fundamentally reset residential expectations in all the best ways. Fourdrinier House at YarraBend is a touchstone of future liveability by Glenvill Developments.
Situated moments from the Yarra River in Alphington, Fourdrinier House is the first residential offering within an original building of the old paper mill in Melbourne's newest master-planned neighbourhood, YarraBend. Across five storeys and impressive rooftop space, an innovative warehouse conversion has been realised through the sensitive acknowledgement of the site's history, a rarified natural aspect that maintains high connectivity to inner-urban Melbourne, and eminent architectural design.
The Yarra's northern bank is resonant for its profound sense of place within Melbourne's urban fabric and the unique opportunity it presents to develop an enriched neighbourhood within the industrial fragments that remain from the former Alphington Paper Mill. This pioneering icon of Victoria's 1930's has settled back into its natural surrounds over the better part of the last century acting as a valuable placeholder on the city fringe for the future. Multi-award winning firm Techne has now reformed a building from the paper mill with architectural gestures to its heritage alongside a highly sustainable and activated approach to holistic liveability.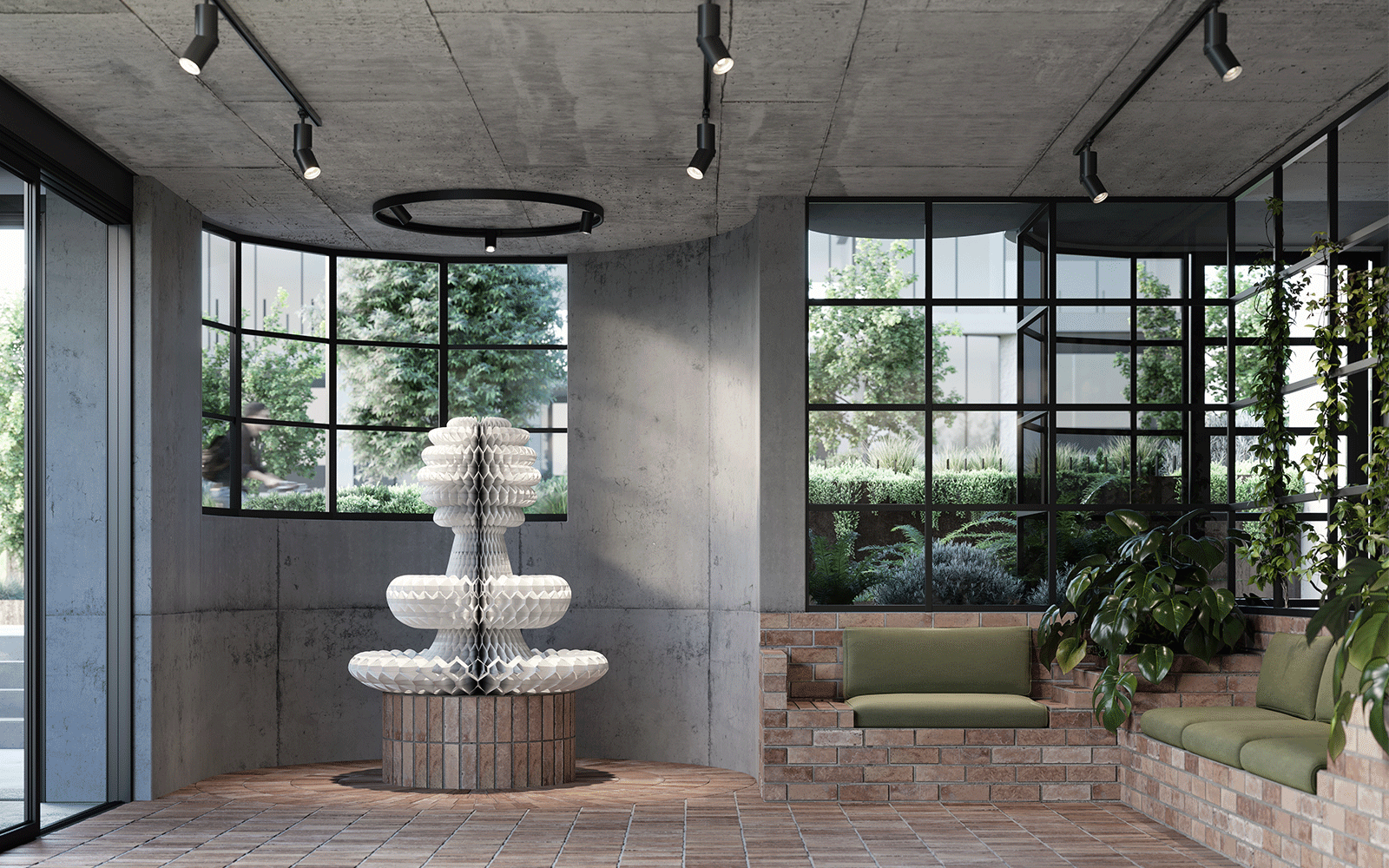 Fourdrinier House lies within an original building of the paper mill a tYarraBend, Melbourne's newest master-planned neighbourhood.
YarraBend embraces wellness and considered social-led amenity. While Fourdrinier House aesthetically references the story of its site context, the community that has arisen in its place is devoted to balanced and connected living. Myriad walking tracks weave through the built landscape and along the riverbank while Paper Square Park and YarraBend's Health & Wellness Centre are on the doorstep. As the cornerstone of togetherness, food offerings abound within YarraBend and in the local village precinct nearby.
One, two and three-bedroom apartments have been planned within the building's original red-brick facade with a bold new extension integrated through a cohesive material dialogue and an industrial silhouette. Concrete drum forms and perforated metal screens covertly reflect a sense of place while overtly activating connection with the surrounding precinct.
Founded on six visionary pillars of technology, sustainability, food and entertainment, health and wellness, knowledge, and art & design, YarraBend is where nature meets the city and Fourdrinier House is at its heart.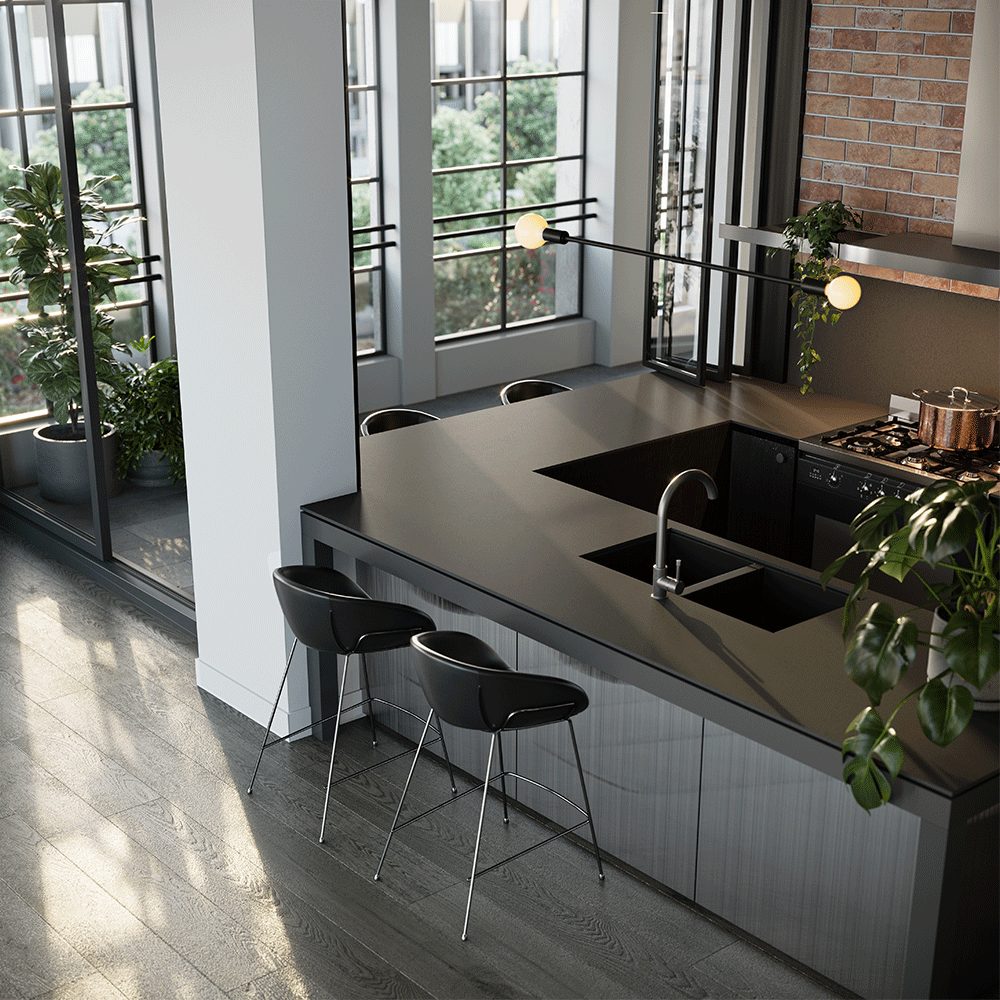 Techne were inspired by the New York warehouse conversion when designing the one, two and three-bedroom apartments within the original brick facade at Fourdrinier House. This has made way for light-filled spaces that play on the industrial materiality of the old paper mill at Yarrabend.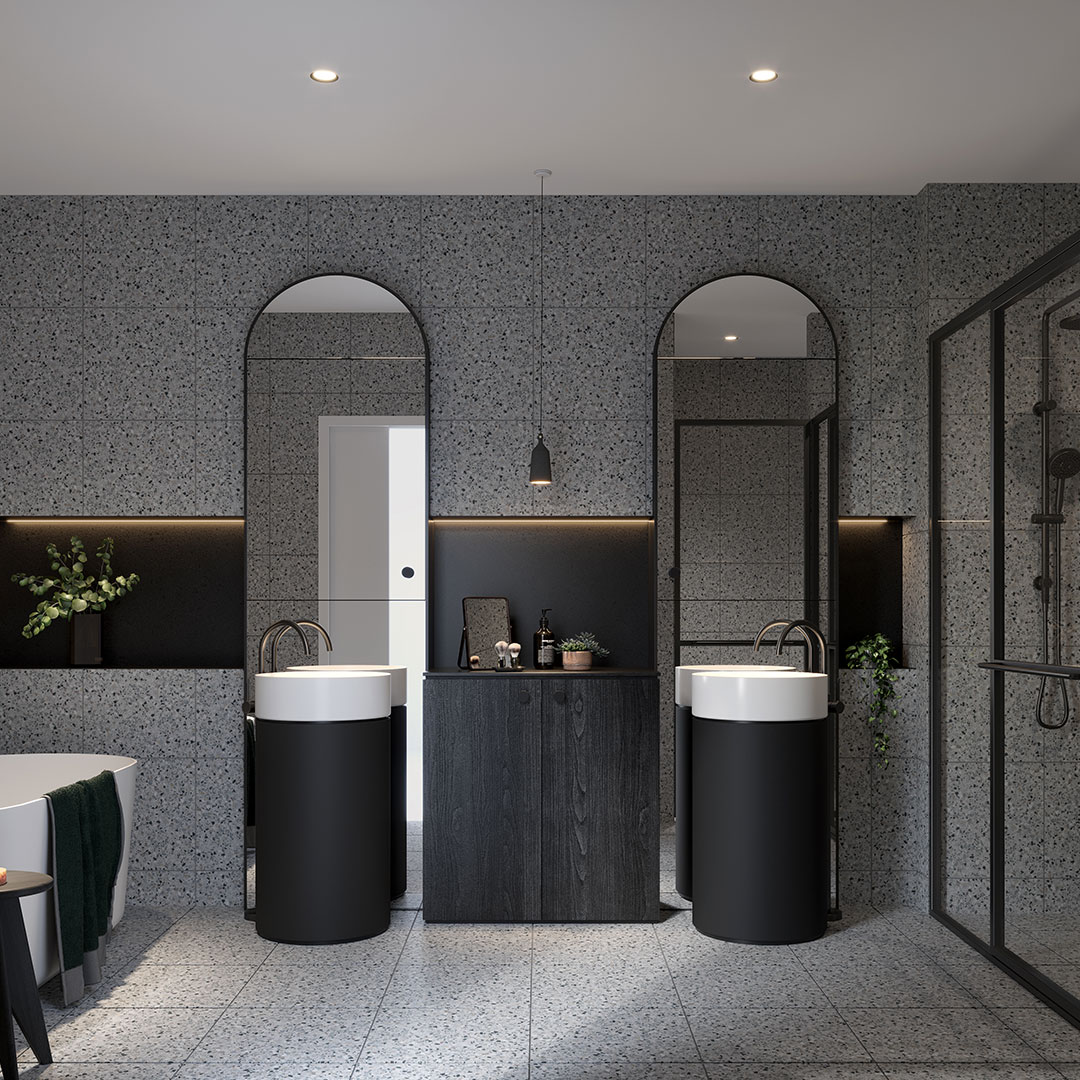 Crossing the threshold of Fourdrinier House, an industrial-style lobby beautifully conforms to the heritage narrative of the original building and sets expectations for the apartments themselves. The homes, in the spirit of the classic New York warehouse conversion, are light-filled sanctuaries that embrace robust materiality, bespoke design and highly innovative inclusions. Three-metre exposed concrete ceilings are revealed upon entry via a dedicated hallway featuring wide engineered timber floorboards which continue throughout impressive living spaces.
Intelligent home automation has been subtly integrated to inject progressively future-oriented amenity into homes that emphasise materiality and functionality. Metal accents throughout gently re-affirm the industrial context and complement reconstituted stone benchtops, feature brickwork and Smeg appliances.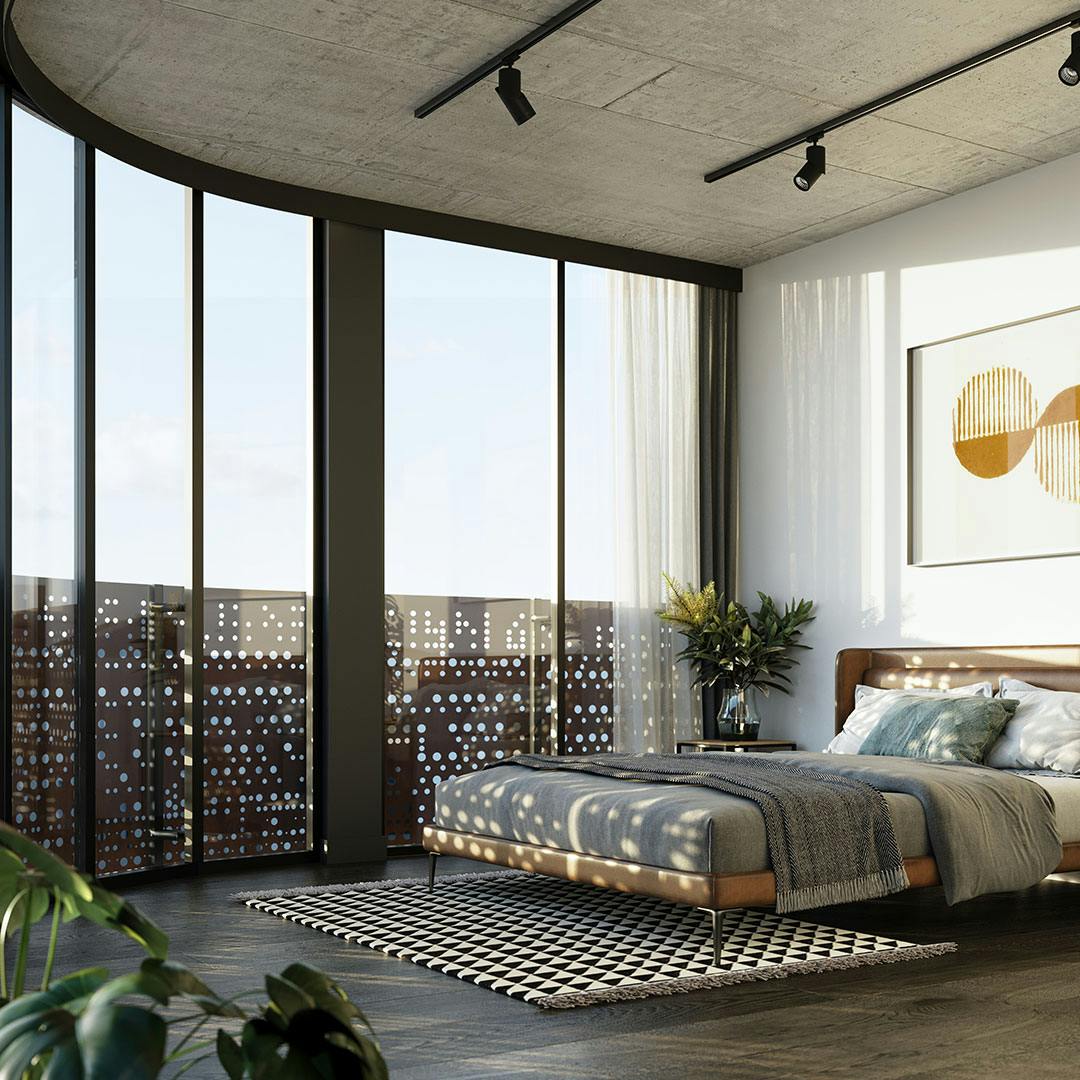 Fourdrinier House light-filled bedroom space
While residences at Fourdrinier House are distinguished by a material nostalgia linked to working-class dialogues, luxury notes such as freestanding baths and brushed iron tapware elevate the liveability of these homes and encourage enriched immersion whether you are relaxing alone or entertaining friends. The option to customise homes with furniture packages, statement lighting, and plants from Ivy Muse adds a whole new layer to curating a home sanctuary at YarraBend.
YarraBend is destined to assume its place as the world's most liveable suburb and Fourdrinier House sits ideally within its profoundly covetable grounds. These are intuitive homes of which there is no benchmark. Embracing the essence of Australian design, the history of Melbourne's industrial origins, and the innovation of socially-led, architecturally acclaimed living at its finest.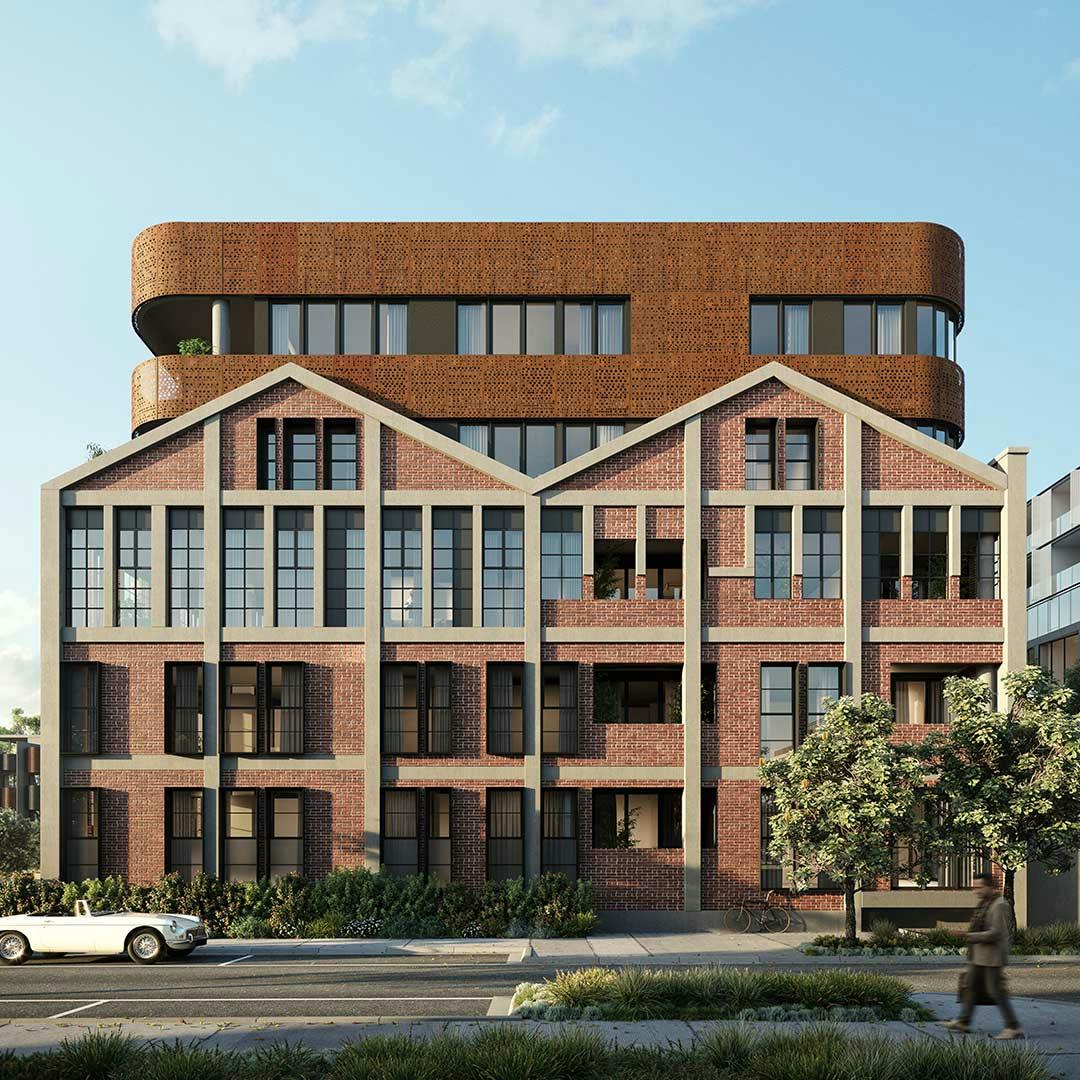 Fourdrinier House north facade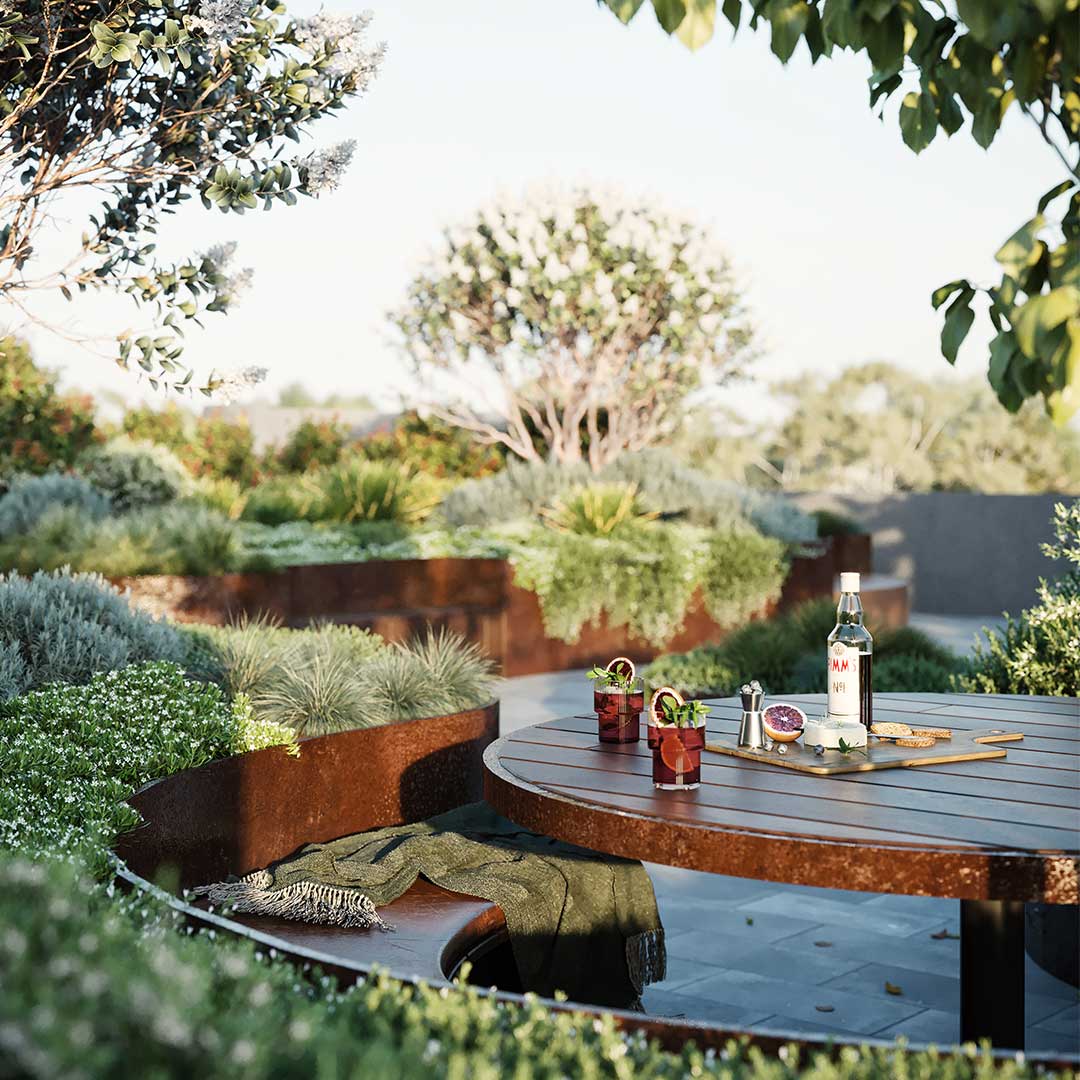 Fourdrinier House rooftop space