The spectacular transformation of the Alphington paper mill into the 'world's most liveable suburb' has been something to behold over the past five years of the YarraBend development. And the latest architect-designed addition won't disappoint. 
Masonry House, consisting of one and two-bedroom apartments, will be a welcoming entry point for residents with its grand archway and art installation leading to a public courtyard designed by landscape architects MDG, with a sprawling lawn and raised planters, seated areas and feature lighting.
Located on the corner of Mills Boulevard at the entrance to YarraBend, the building's shape and style takes its cues from the site's heritage as much as it hints at the future. The innovation and thoughtful planning poured into Masonry House delivers four important features for future residents: community, convenience, culture and contemporary design.
Community
On completion, YarraBend will become home to approximately 1300 new residences. Masonry House is just one of the many buildings that will sit on the massive 14-hectare site, which has almost 300 metres of frontage to the Yarra River.
Masonry House will belong to the Artisan precinct, which is centred around a vibrant retail piazza where people can socialise and enjoy artisanal offerings.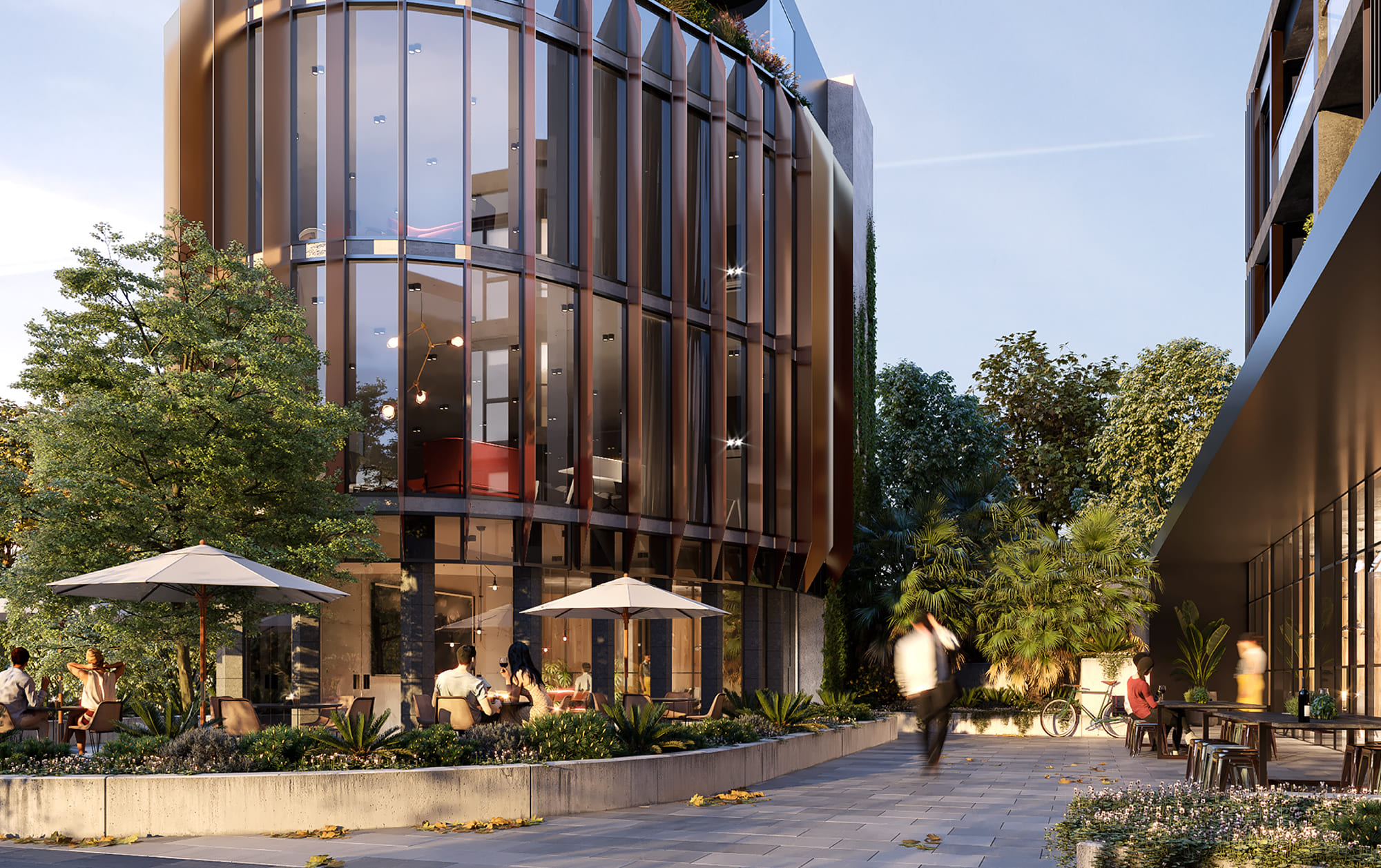 Shared spaces sprinkled throughout the precinct, including the landscaped courtyard adjacent to Masonry House and communal rooftop terrace, encourage a sense of connection with neighbours. Within the wider YarraBend community, a Heath and Wellness Centre, complete with world class gym equipment, spas and saunas, will provide a place for residents to work out and relax, while the The Hub will offer co-working spaces, business facilities and a private dining room.
Bringing residents together was a key focus of the entire masterplan, including the Artisan precinct, says Sam Tucker, director  of sales and marketing at Glenvill Developments.
"For us, it's very much about building a sense of community," he says.
"We're utilising our residents' app, landscape architecture, activations, community gardens, art  and exclusive amenities to achieve this. The Hub is a great example – it will have co-working spaces that foster collaboration and provide a welcome escape from the home office, as well as social spaces like a lounge and rooftop terrace." 
Convenience
Located just 6.5 kilometres from the city, YarraBend is an excellent choice for city commuters. 
Alphington is also one of Melbourne's most central suburbs, complemented by the fact it's just over the river from the Chandler Highway entrance to the Eastern Freeway. This leads to the Yarra Valley and the Mornington Peninsula in one direction and the CBD in the other. 
Public transport is all too easy with Alphington train station just 450 metres away and buses on Chandler Highway.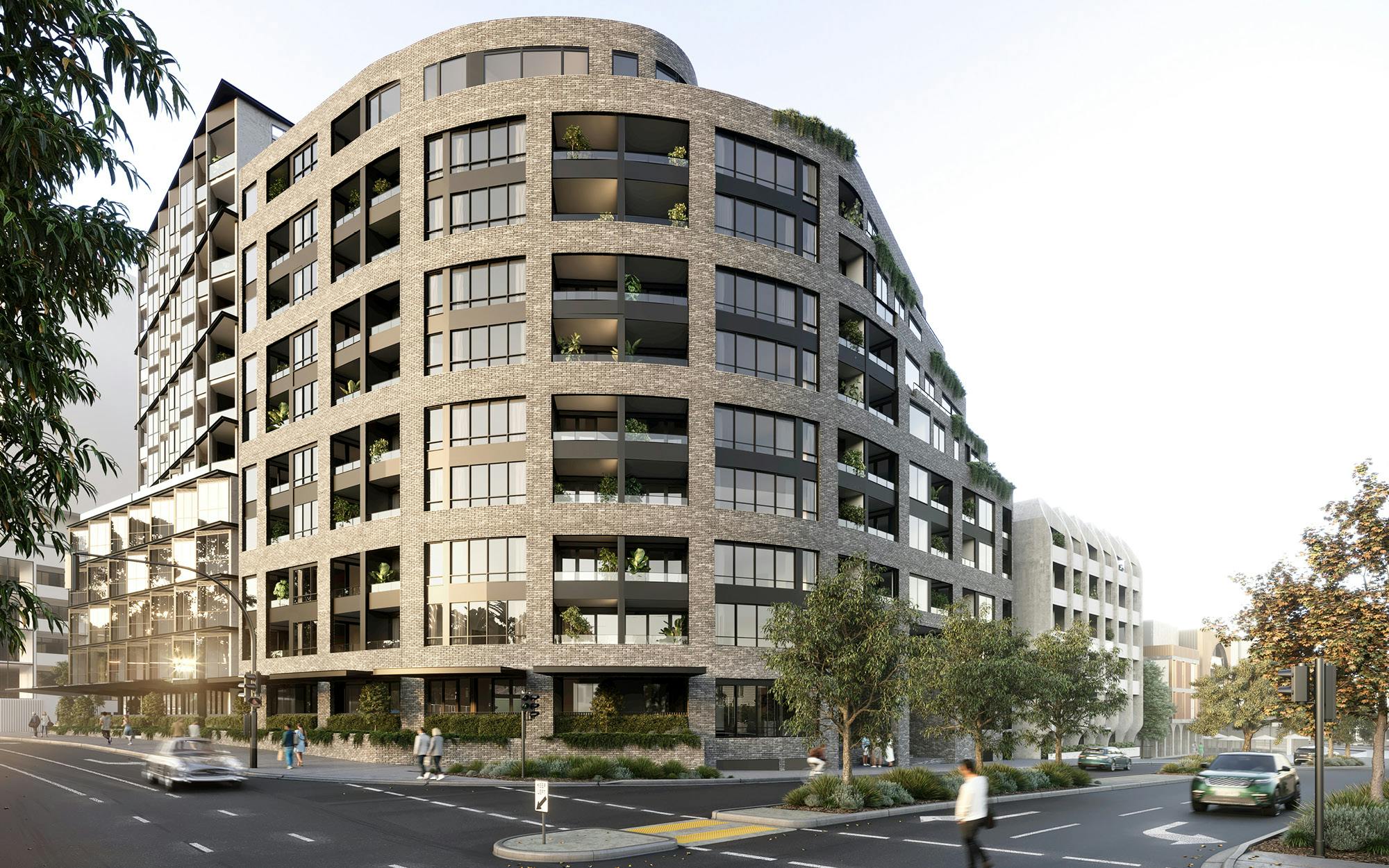 Masonry House residents will also enjoy the convenience of Alphington Village, a shopping centre that is set to feature a Coles and Aldi, plus speciality stores. 
"It's creating almost a micro-city outside of the CBD where everything is on your doorstep and interconnected with four different parks, our walking and bike trails that connect into a newly constructed boardwalk along the river."
Culture
Artisanal dining and original artworks form the diverse cultural element on offer at Masonry House. 
A large art installation will take pride of place at the prominent double-height entry that leads to the courtyard. It will be a unique place-marker and a taste of what is to come within the Artisanal Precinct, says Tucker.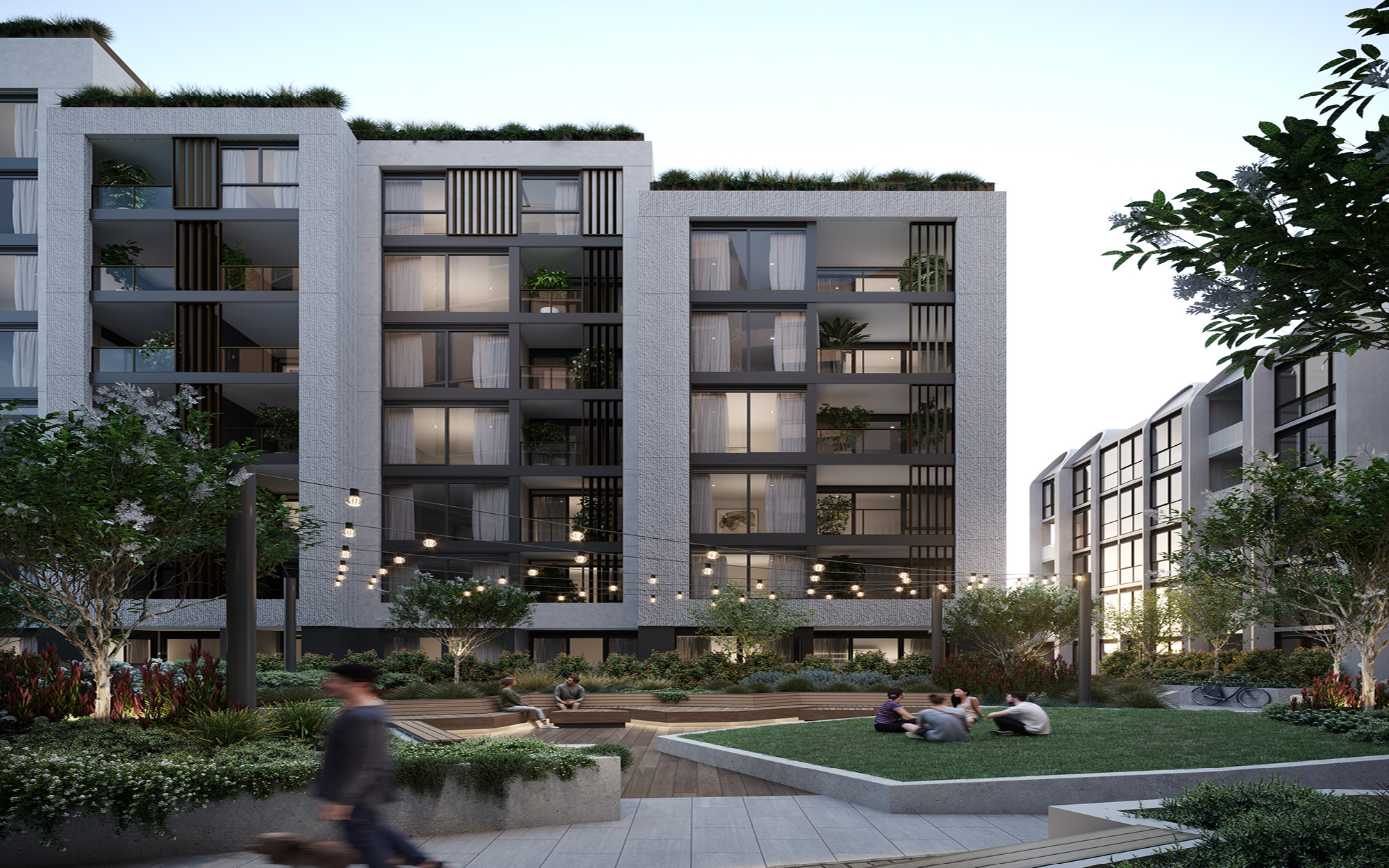 "That's the emerging part of our art pillar that is then going to flow into a scultural art park along the riverfront. We will be repurposing elements from the paper mill and transforming them into sculptural pieces for the community to enjoy," says Tucker.
A local non-profit art organisation will also be given retail tenancies to transform into shared studio spaces for emerging artists to use, as well as a pop-up gallery. 
Contemporary design
A unique type of brick will make the contemporary features of Masonry House immediately recognisable. 
The buildings are made using curved bricks, which are manufactured using a distinct mould and concrete pouring technique. It lends Masonry House a modern edge while also paying homage to the site's industrial past, says DKO architect Raymond Mah.
"For Masonry House we decided to steer away from the more utilitarian and blocky use of brick because we wanted to use brick in a more fluid way," he says.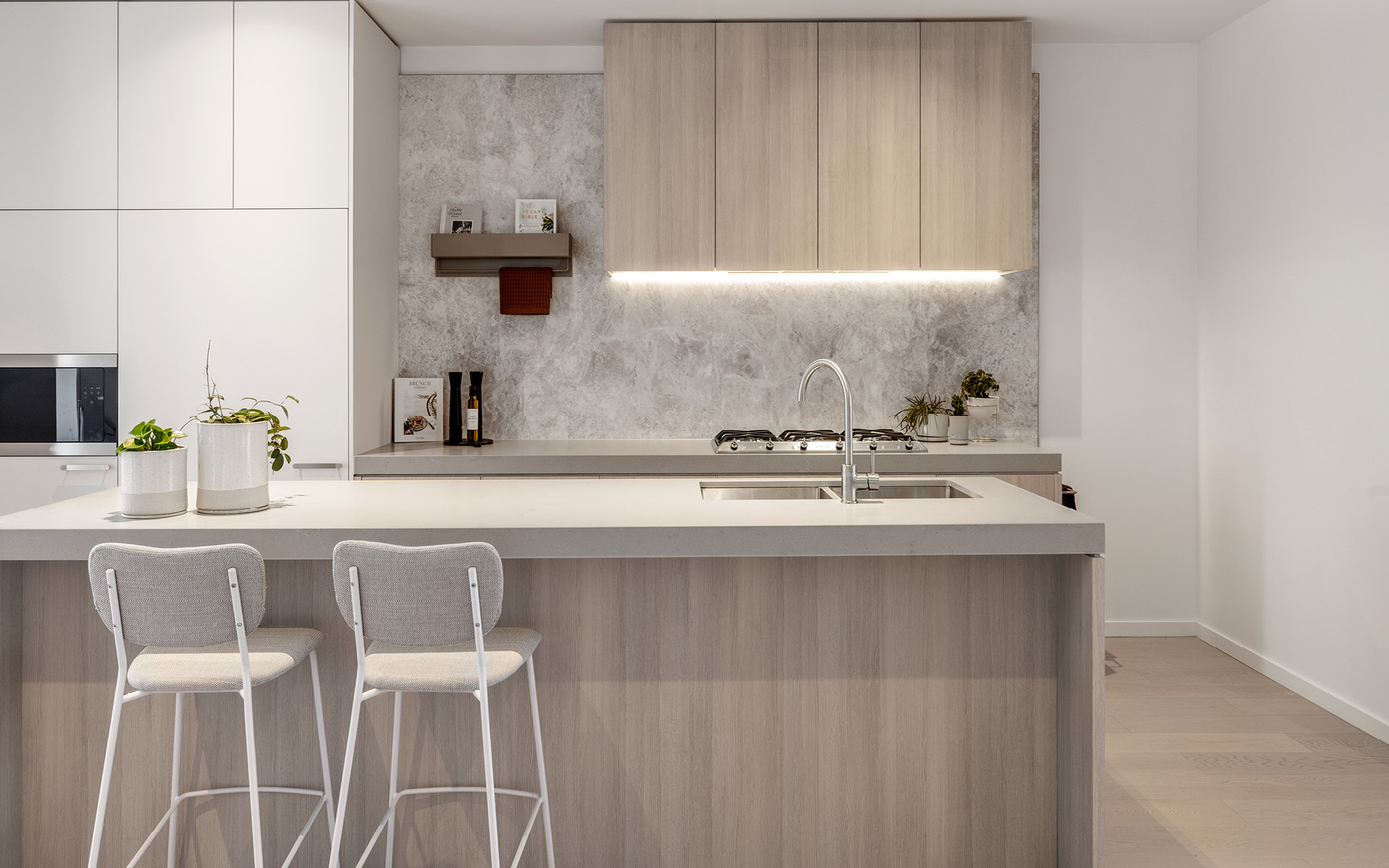 Inside the homes, tonal colour palettes, natural finishes like brushed nickel and stone, clean lines and layered textures will create comfortable and modern living spaces, bathed in natural light.
The communal rooftop space will tie the building back to its landscape context and provide a mixture of leisure and productive spaces, with sundecks, barbecues and vegetable gardens.
For more information and register your interest in Masonry House, visit yarrabend.com.au/masonry-house