Imagine waking up literally on top of one of Australia's best health and wellness centres. At YarraBend health and wellness is a way of life and with our state-of-the-art Health and Wellness Centre on your doorstep, it's easier than ever to go hard then go home.  
INDOOR POOL
A heated indoor pool that gives you all the beauty of the outdoors and protects you from the infamously unpredictable Melbourne weather. (Indoor pool depicted above)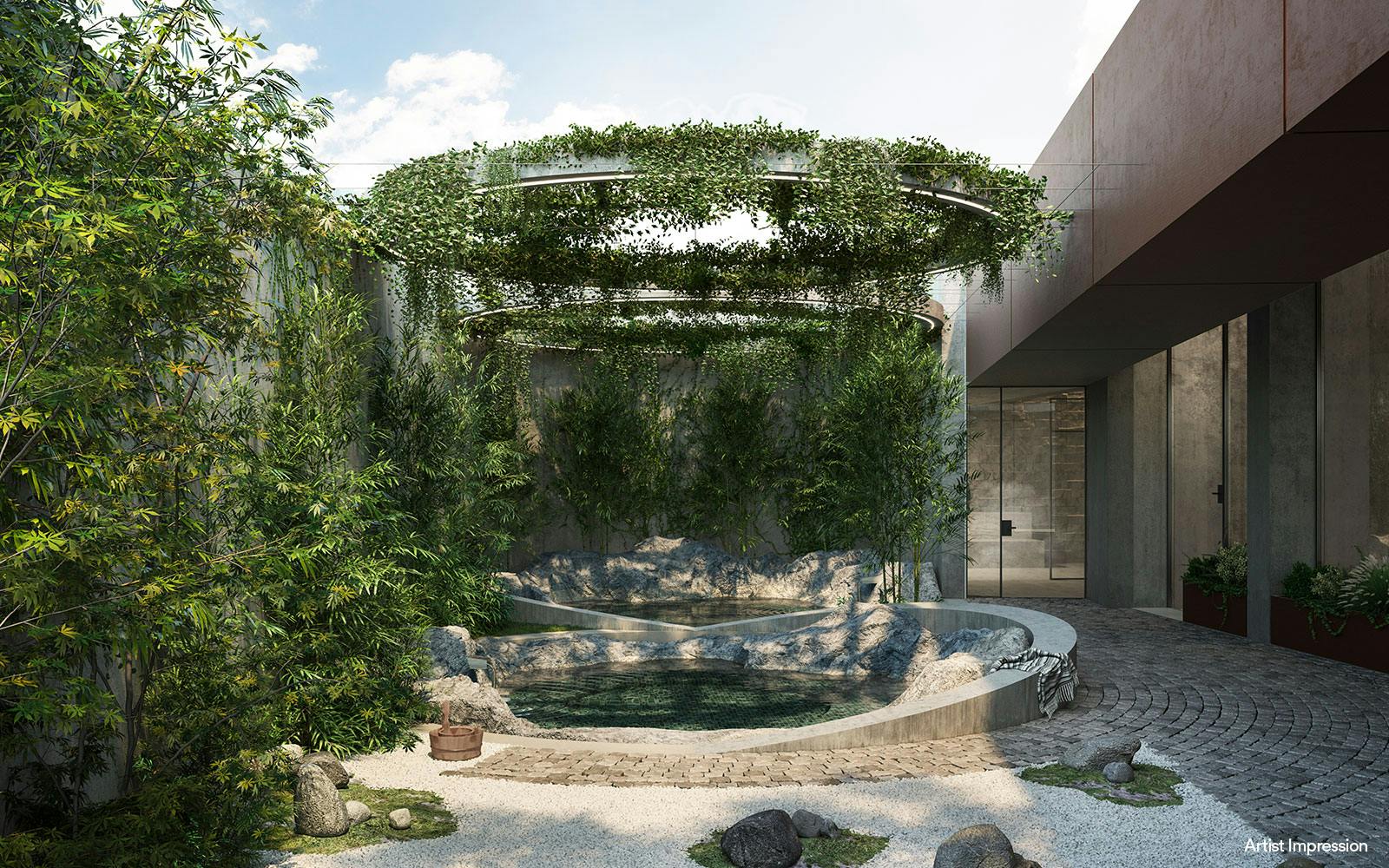 ONSEN SPA
A warm outdoor spa, perfect for muscle relaxation. Enclosed in luscious greenery, it's the spot to be whether you've had a big day or a big night.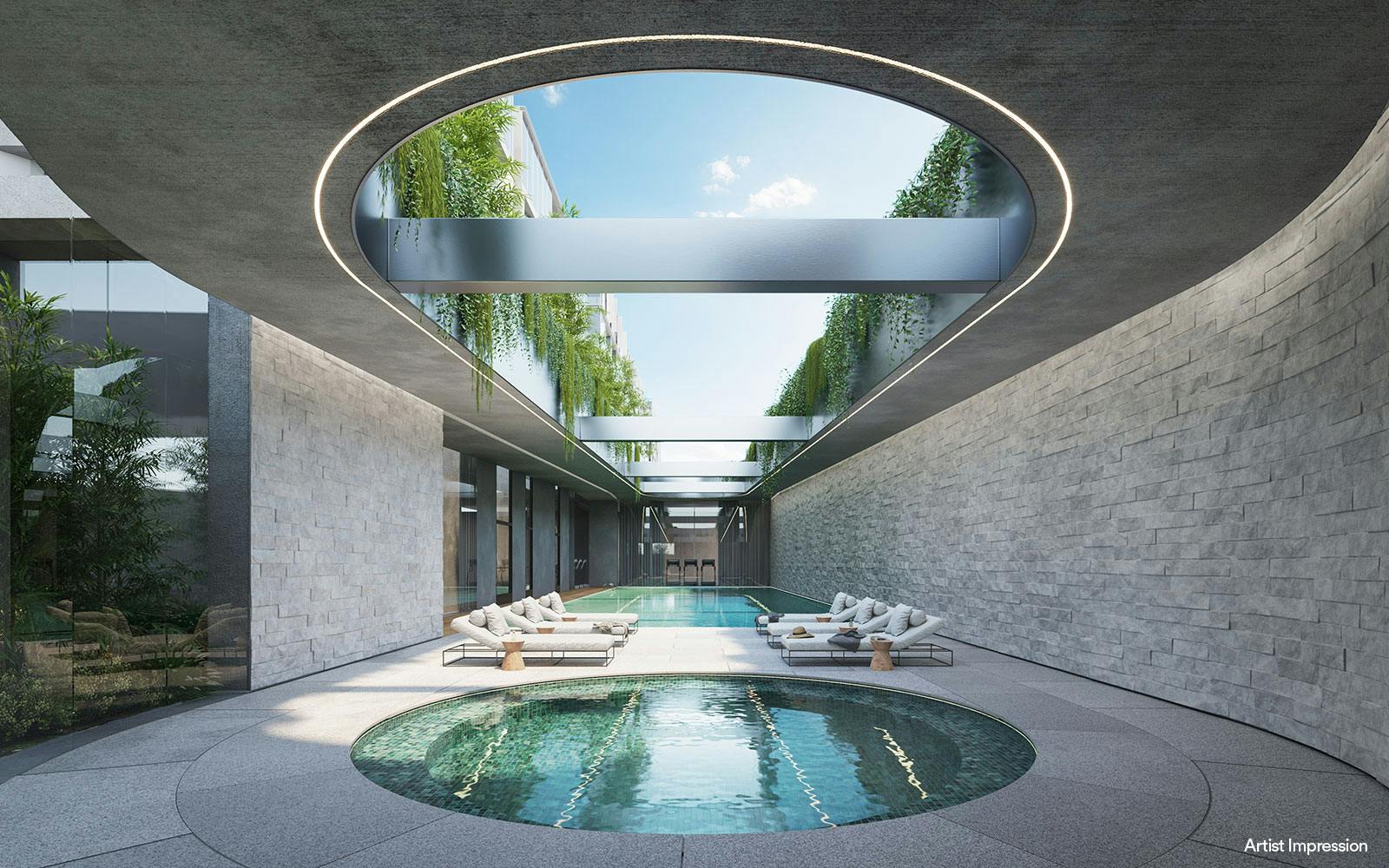 OUTDOOR POOL
A 25m heated outdoor pool, complete with a wading pool and outdoor recliners, with a view of sky… need we say more? Whether you consider yourself a modern-day Ian Thorpe, or are just happy floating in serenity, the YarraBend outdoor pool can help fix whatever the day throws your way.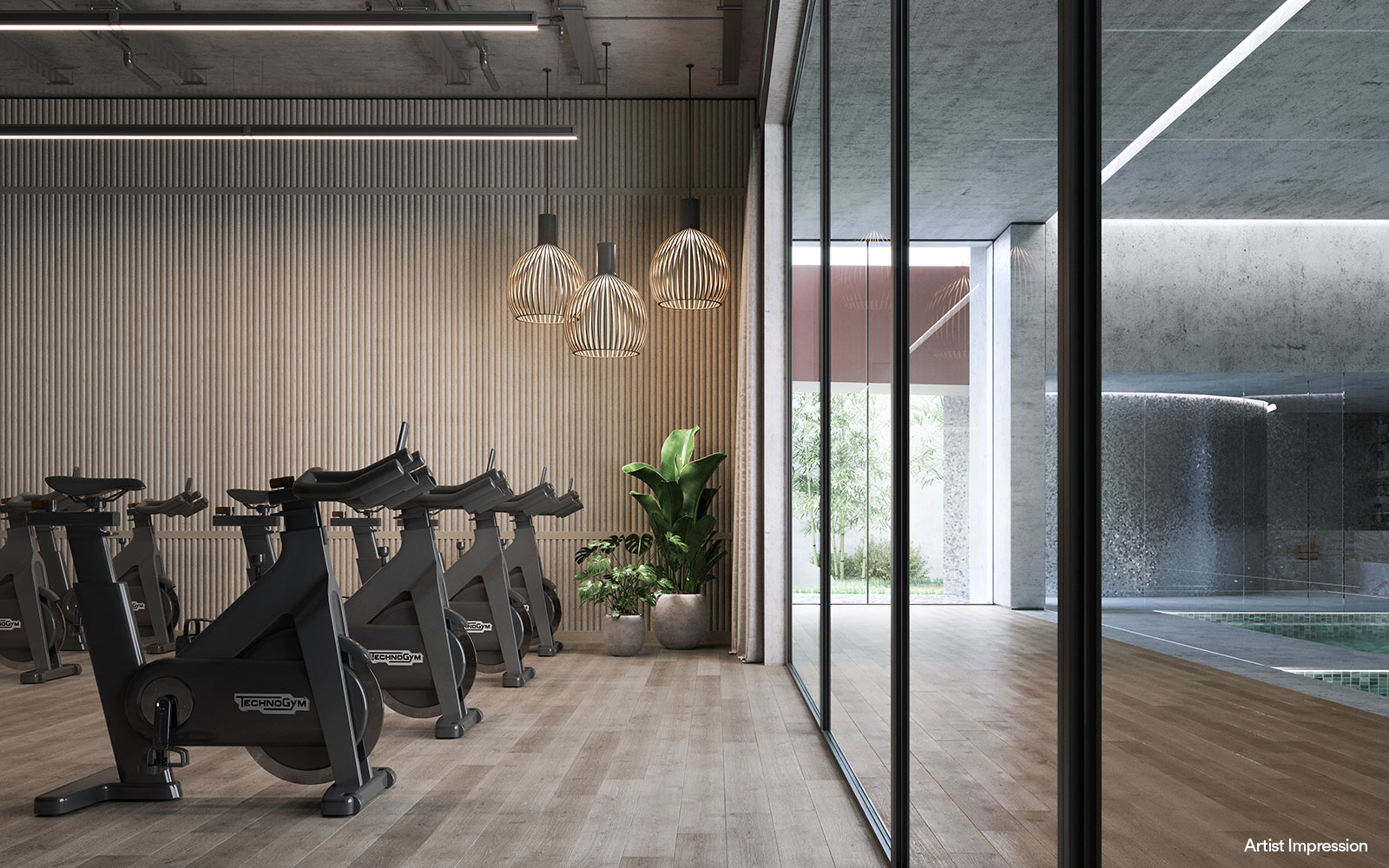 TECHNOGYM VIRTUAL STUDIO
This is a place to get in the zone. Kick your workout up a notch by competing against people anywhere in the world using Technogym's game-changing virtual studio.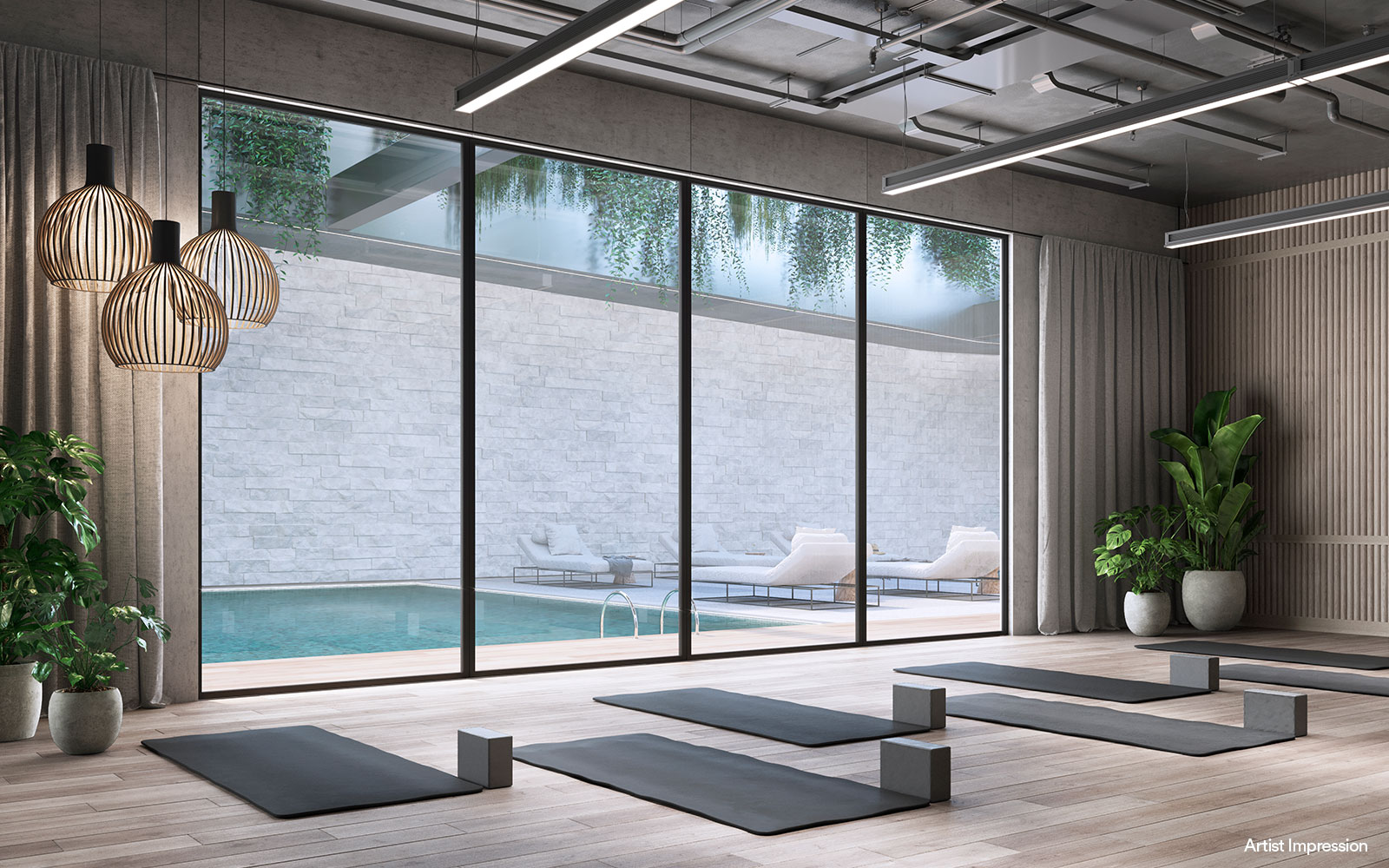 YOGA
A place to truly open your chakras, either virtually-directed or self-guided, the YarraBend yoga studio is designed with the soul and body in mind.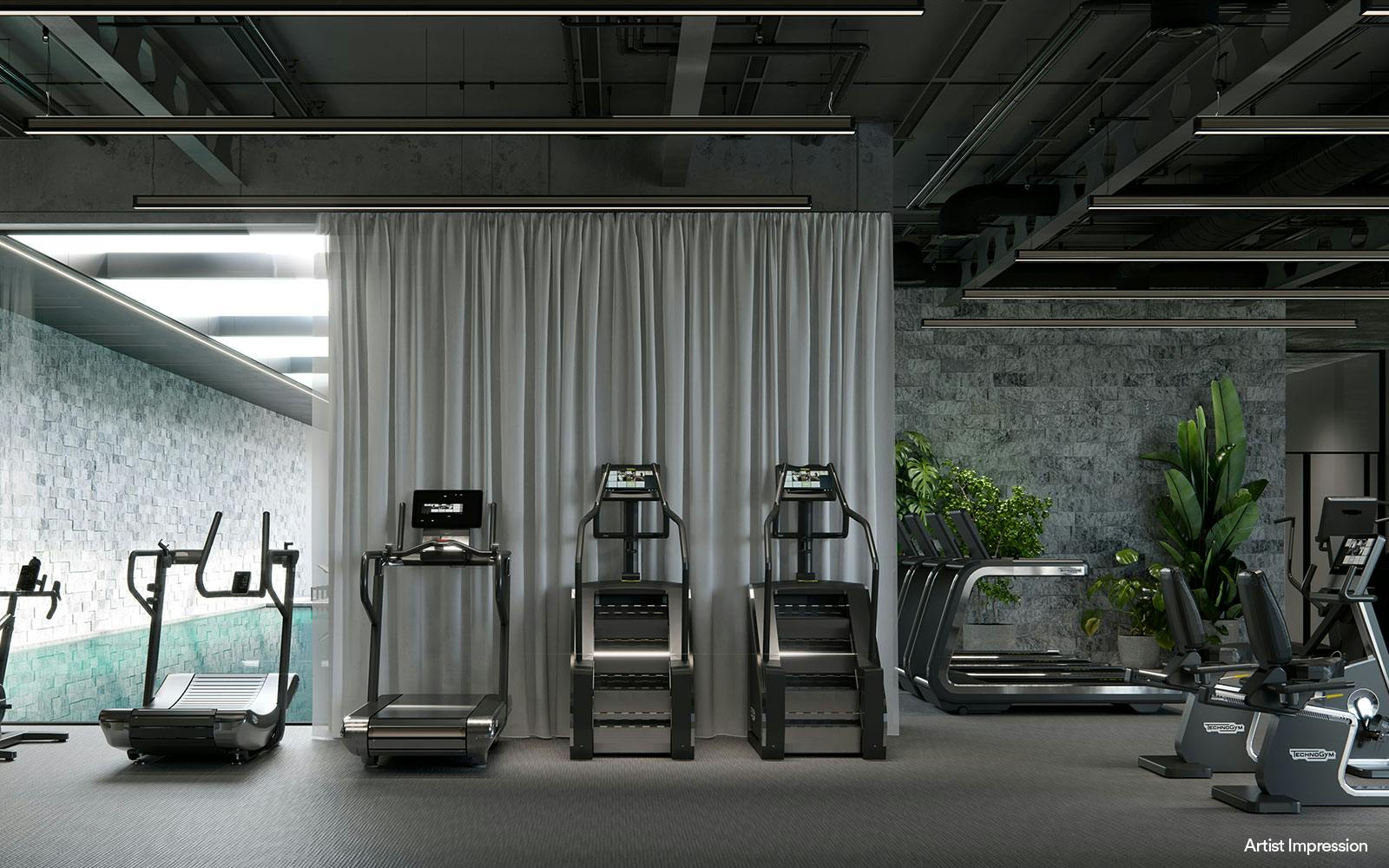 GYM
Curated by Technogym to suit your fitness needs, the YarraBend gym features the latest in fitness-technology including state-of-the-art equipment, and cloud-based technology. As an added bonus, when you connect to the YarraBend residents app you can book PT sessions and even check how full the gym is, while still curled up under your doona.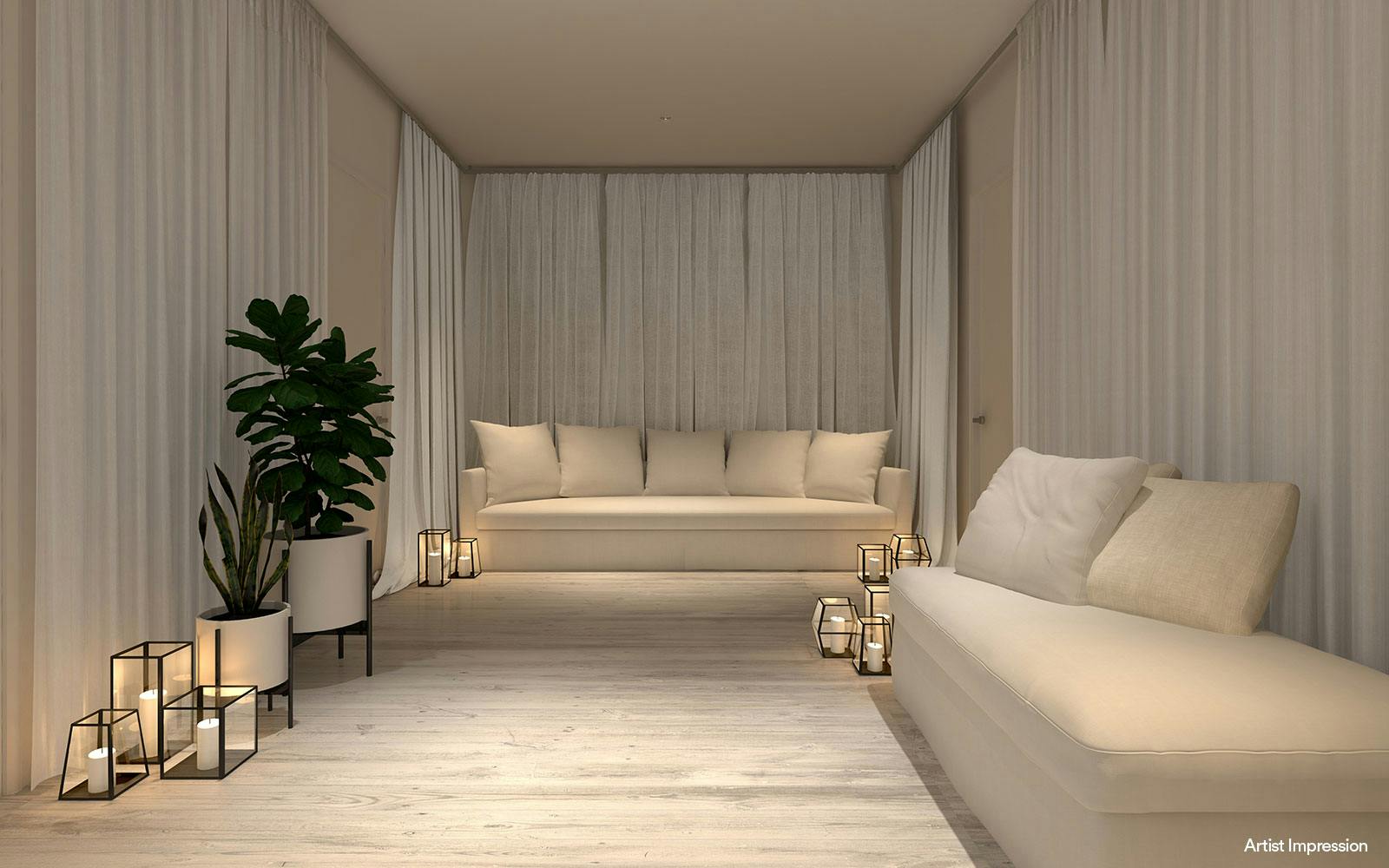 ZEN ROOM
A dimly lit, softly-furnished space for you to put your stresses to bed. Busy lives make it difficult to schedule time to yourself, so let YarraBend's zen room be the first step.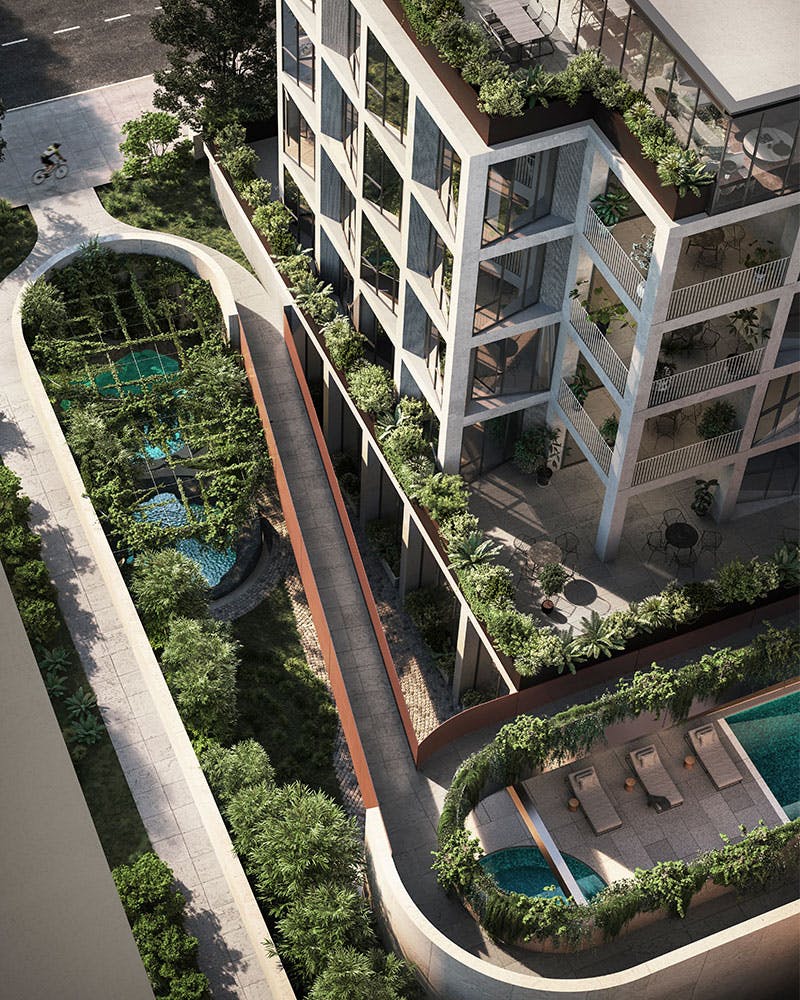 PAPER TRAIL
For those who prefer the outdoors, the lush Paper Trail that connects residents to the Health and Wellness Centre is perfect for walking, biking, running or meandering.  
Like the idea of literally living atop this world-class wellness centre? Discover Papersmith Apartments