A former paper mill is destined for a new chapter as a collection of warehouse-style residences, complete with soaring ceilings, oversized windows and ruggedly handsome retained brick, concrete and weathered metal.
Unlike many ex-industrial sites, this Melbourne project doesn't sit smack in the middle of a bustling inner-city suburb but slightly further out of town – 6.5 kilometres north-east of the CBD, to be precise – near parks, golf courses and paths along the northern bank of the Yarra.
Part of Glenvill Developments' YarraBend masterplanned community, Fourdrinier House pays homage to the site's papermaking past in more ways than one.
Take the name, for starters. In the 19th century, the Fourdrinier machine was used to make paper in continuous lengths. The 1930s Wetlap building, formerly part of the Alphington Paper Mill, has been renamed after the revolutionary device.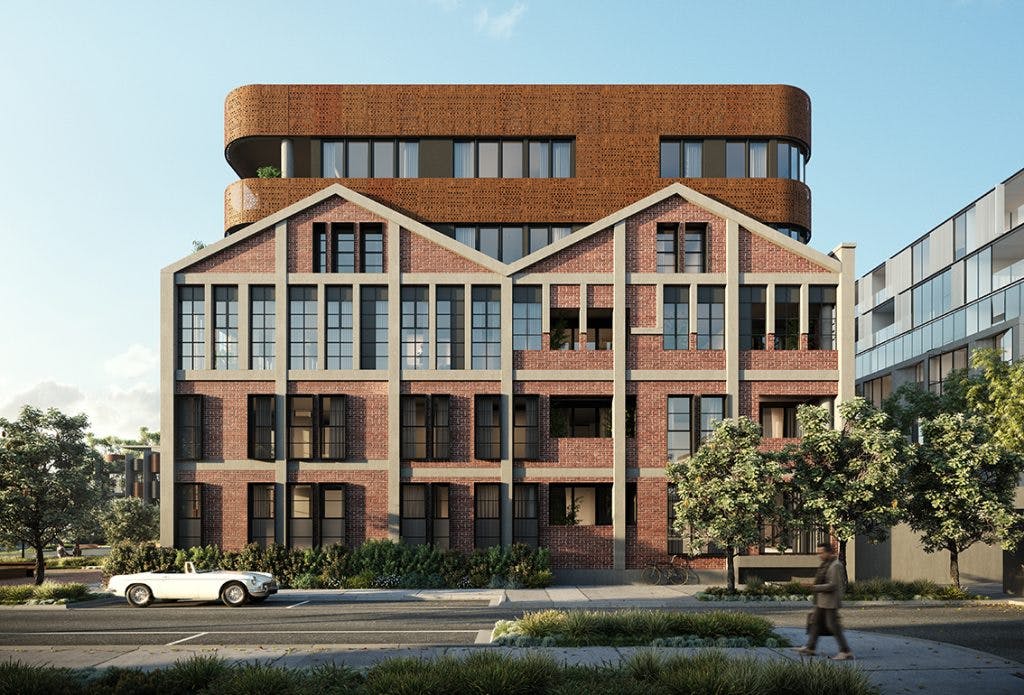 In both name and design, Fourdrinier House pays homage to the site's past life as a paper mill.
The red-brick structure has been reimagined by Melbourne studio Tēchne Architecture and Interior Design in a way that celebrates its industrial past while introducing contemporary elements to create 47 spacious, light-filled one, two and three-bedroom apartments layered with history and style.
Nick Travers, director at Tēchne, says the design celebrates the relationship between old and new.
"I think people are always fascinated with the past," Travers says. "You get this great interplay between the robustness of the original structure versus the refinement of the new elements you introduce in ways that play nicely off each other."
Tēchne has been making a name for itself in Melbourne's heritage architecture scene, breathing new life into old buildings to dramatic effect. Previous high-profile projects include The Espy in St Kilda and the Garden State Hotel in the CBD.
For Fourdrinier House, the first original mill building to hit the market at YarraBend, residents will enter the building through a spacious industrial-inspired lobby.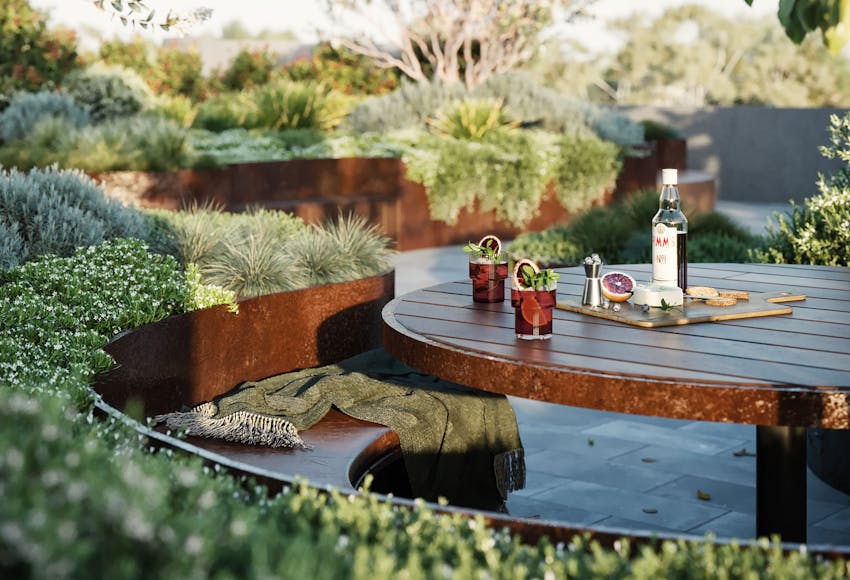 An artist's impression of the rooftop at Fourdrinier House.
Inside the homes, ceiling heights of up to three metres make for voluminous living areas. Buyers can choose between two interior palettes, embracing different degrees of industrial style.
Home automation is standard in all apartments. Indoor plants and feature lighting are among the customisation options. A landscaped rooftop terrace includes barbecues, seating and dining areas.
"There's a robustness to it with this sense of solid construction and real materials such as brick, concrete and steel," Travers says. "I think the appeal is really about the sense of history, with stories of the past and an overarching sense of authenticity. It hasn't been faked."
YarraBend is a 14-hectare precinct 450 metres from Alphington station. An estimated 1200 homes are planned for the mixed-use development, including a mix of freestanding houses, townhouses, lofts and apartments. The crowning stage will be a riverfront precinct with luxurious residences near the Yarra's edge.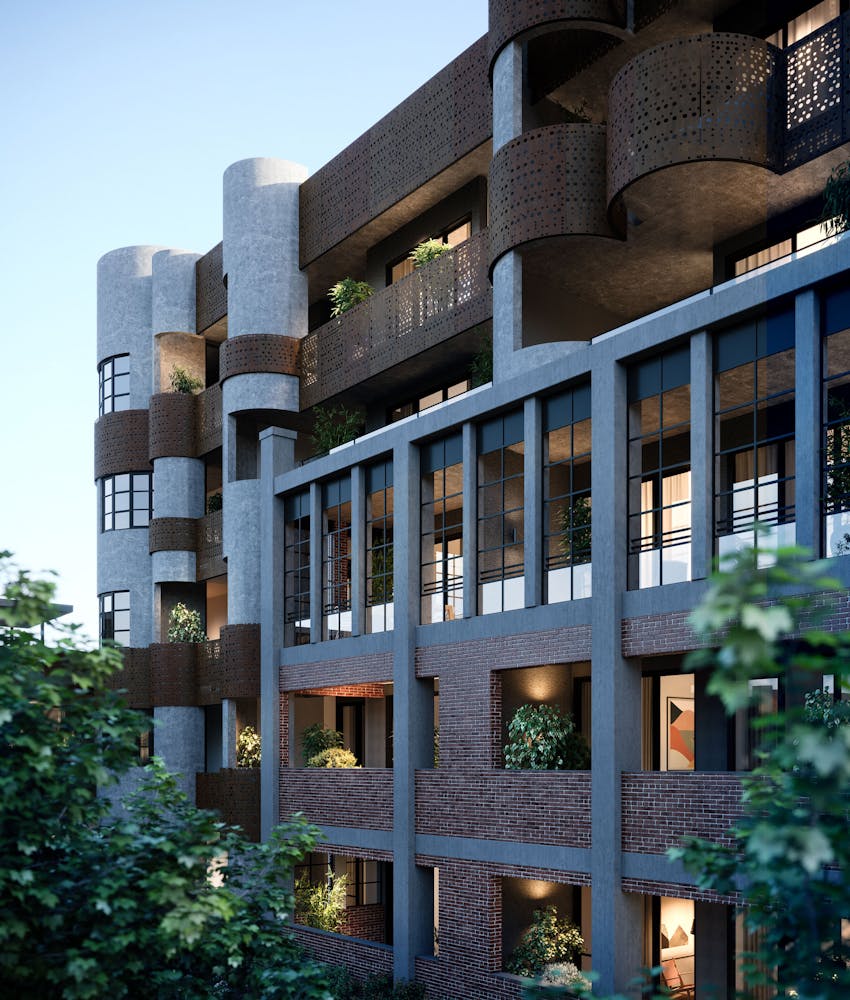 The converted paper mill building will house 47 apartments.
Sam Tucker, sales and marketing director at Glenvill, says Fourdrinier House has been designed with downsizers and other owner-occupiers in mind.
"It's so rare to find spaces like this outside of Fitzroy and Collingwood," Tucker says. "To create homes fitting of this iconic building, we've favoured large floorplans, high ceilings, and smart and functional design features."
Most of the homes are two and three-bedroom apartments, some running the full width of the building. Walk-in robes, freestanding baths and servery benches linking kitchens to balcony areas are tipped to appeal to empty-nesters seeking a sophisticated lock-up-and-leave lifestyle.
"We knew we had to do something special with this building. What we've landed on is a design that prioritises style and lifestyle." Tucker says.
The development emphasises six "pillars", including gastronomy, technology, wellness and sustainability. Green rooftops, rainwater tanks and electric car-charge points boost the neighbourhood's green credentials. A food and entertainment precinct, health and wellness centre and shops will be within easy reach.
The Fourdrinier House apartments are due for completion in late 2022, with sales launching soon.
Author: Elicia Murray
Discover more about Fourdrinier House