The latest release within YarraBend's Heritage Precinct is here and if you thought the Papersmith was impressive then you might want to take a seat. The Boiler House celebrates a time gone by, honouring the architectural significance of the 1920s building with a combination of heritage residences, apartments, lofts and penthouses. Think lofty ceilings up to 6m high, nostalgic and rich materials completely reimagined for modern sensibilities. This unique heritage site is designed by Jackson Clements Burrows Architects and proudly developed by Glenvill Developments. Each new release of this progressive project goes towards shaping a new legacy through honouring and connecting the past to the future.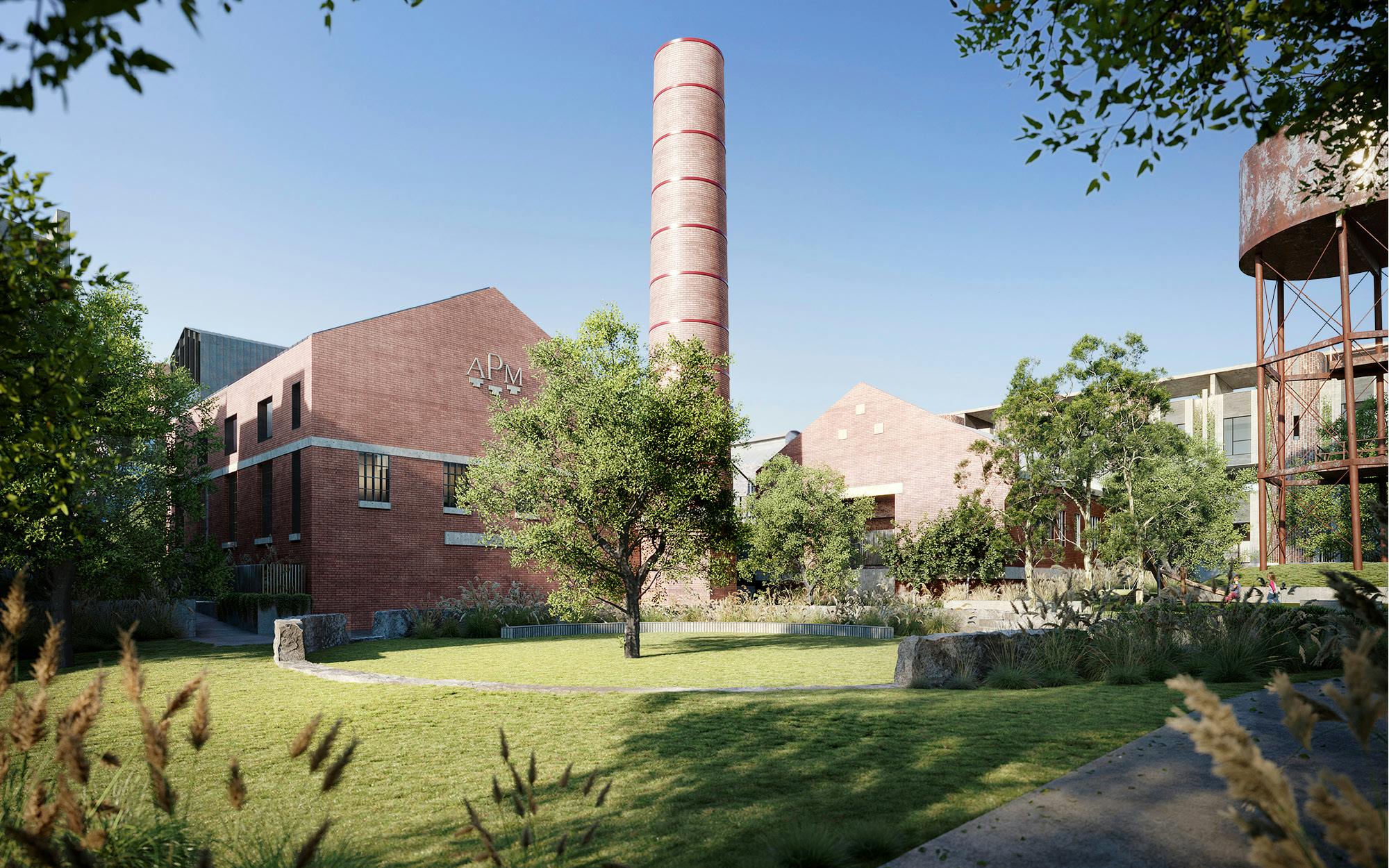 The original 1920's boiler house that once generated steam for the paper mill for almost a century has been granted heritage overlay status, and its soaring conical chimney, APM motif and striking red brick facade are all to be retained. In 1954 a towering glass extension was added to the original boiler house and together these heritage buildings are being reimagined to become Boiler House and Glass House. The first of these two releases is Boiler House and includes 22 heritage residences, 15 apartments and 7 double-storey lofts and up to 4 bedrooms, including 4 bedroom penthouses located on the banks of the Yarra River.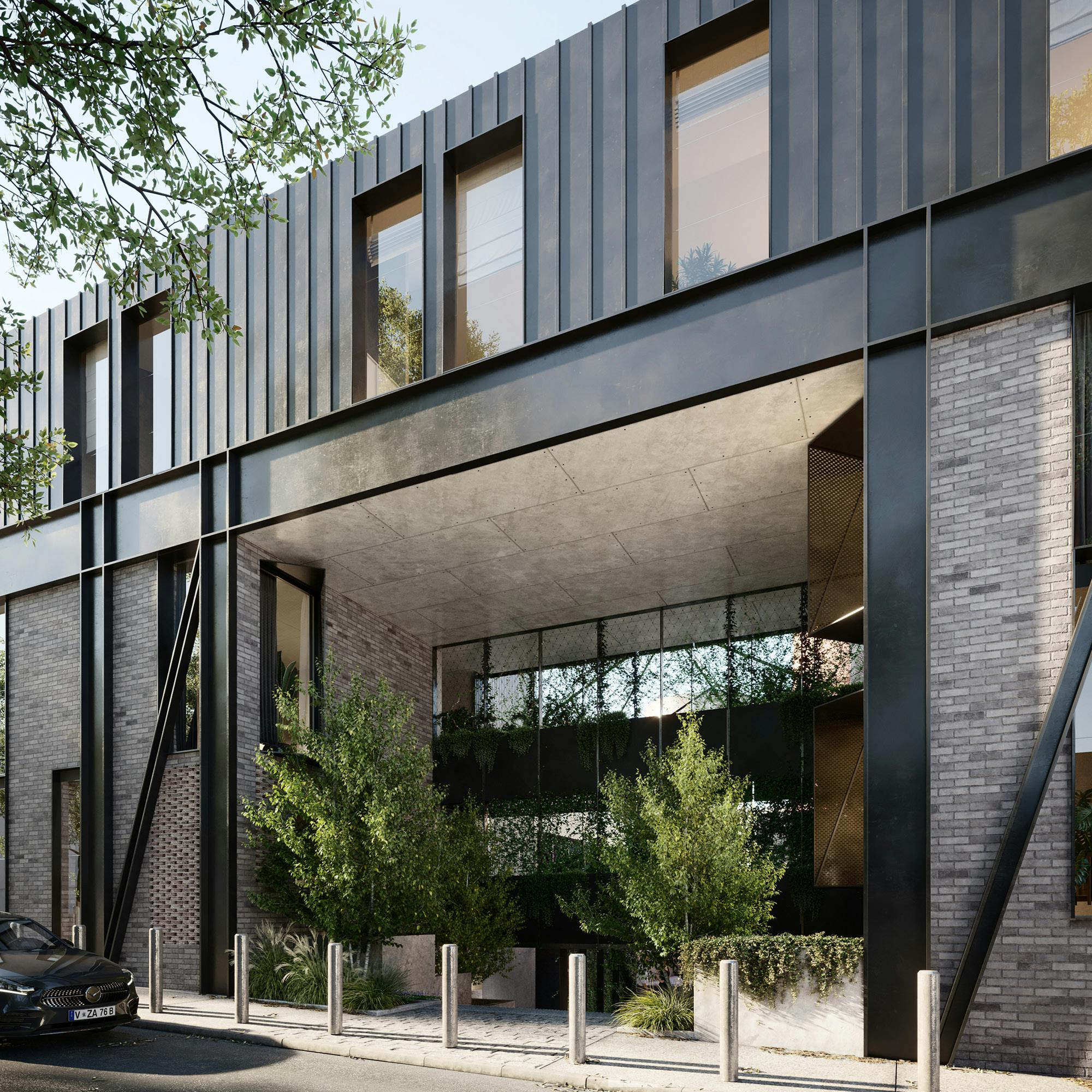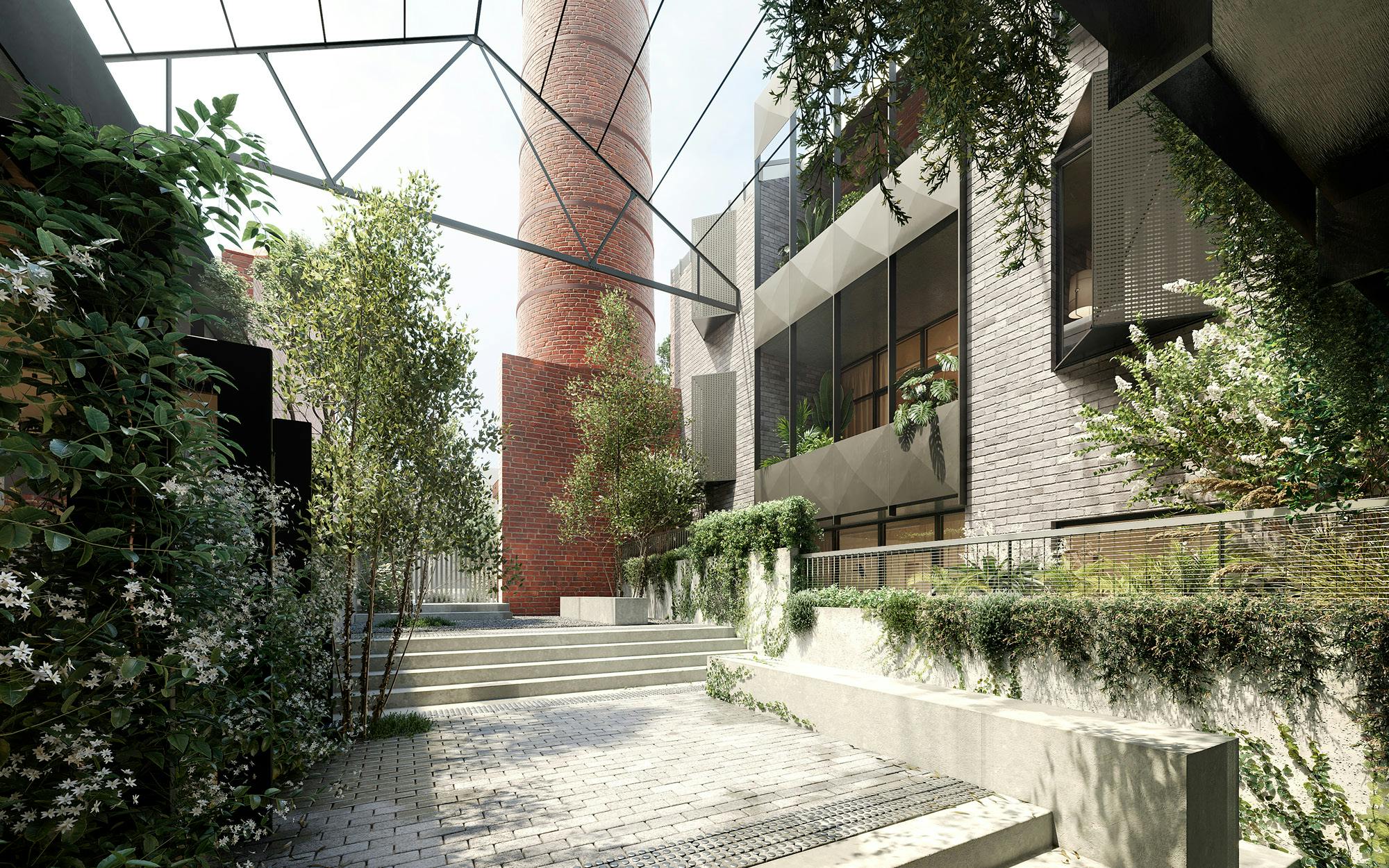 The architecture demonstrates rigour and restraint, referencing its heritage through robust materials, red brick and steel. Existing openings in the 1920 Boiler House heritage facade will be retained and will connect to landscaped courtyards designed by Acre Studio.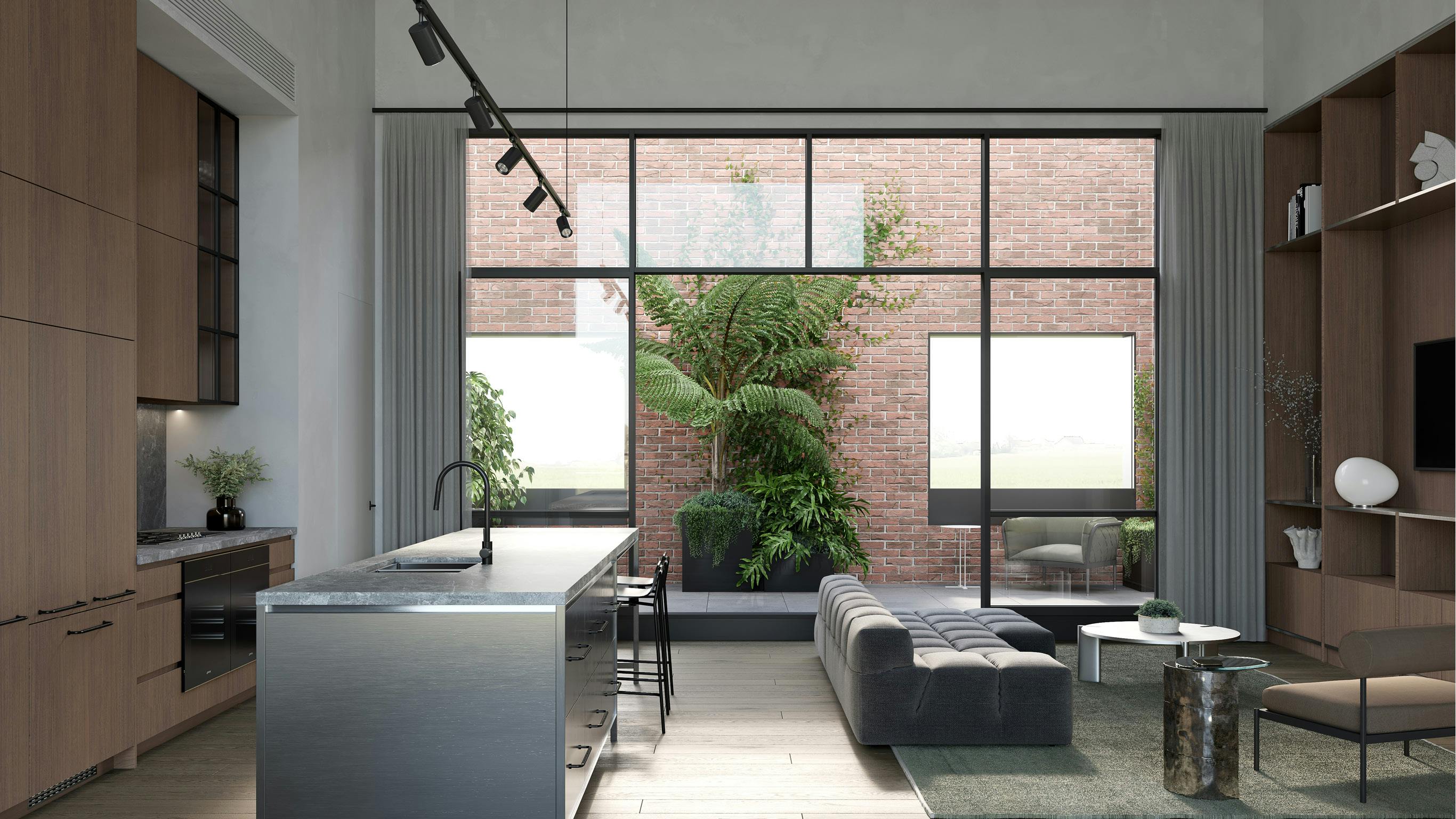 The interior design draws inspiration from the heritage characteristics of the former paper mill and boiler house with its materials, tones and forms suggestive of an industrial yet refined aesthetic. Within the residences, you can select from two signature colour schemes inspired by the original boiler house. The Ink Palette which features deep blue joinery and the Heritage Palette with a classic timber-look. Both schemes feature accents of stainless steel and fine fluted glass. Concrete soffits are left exposed and careful coordination of lighting and services create dynamic ceiling planes, while timber flooring brings warmth and texture throughout.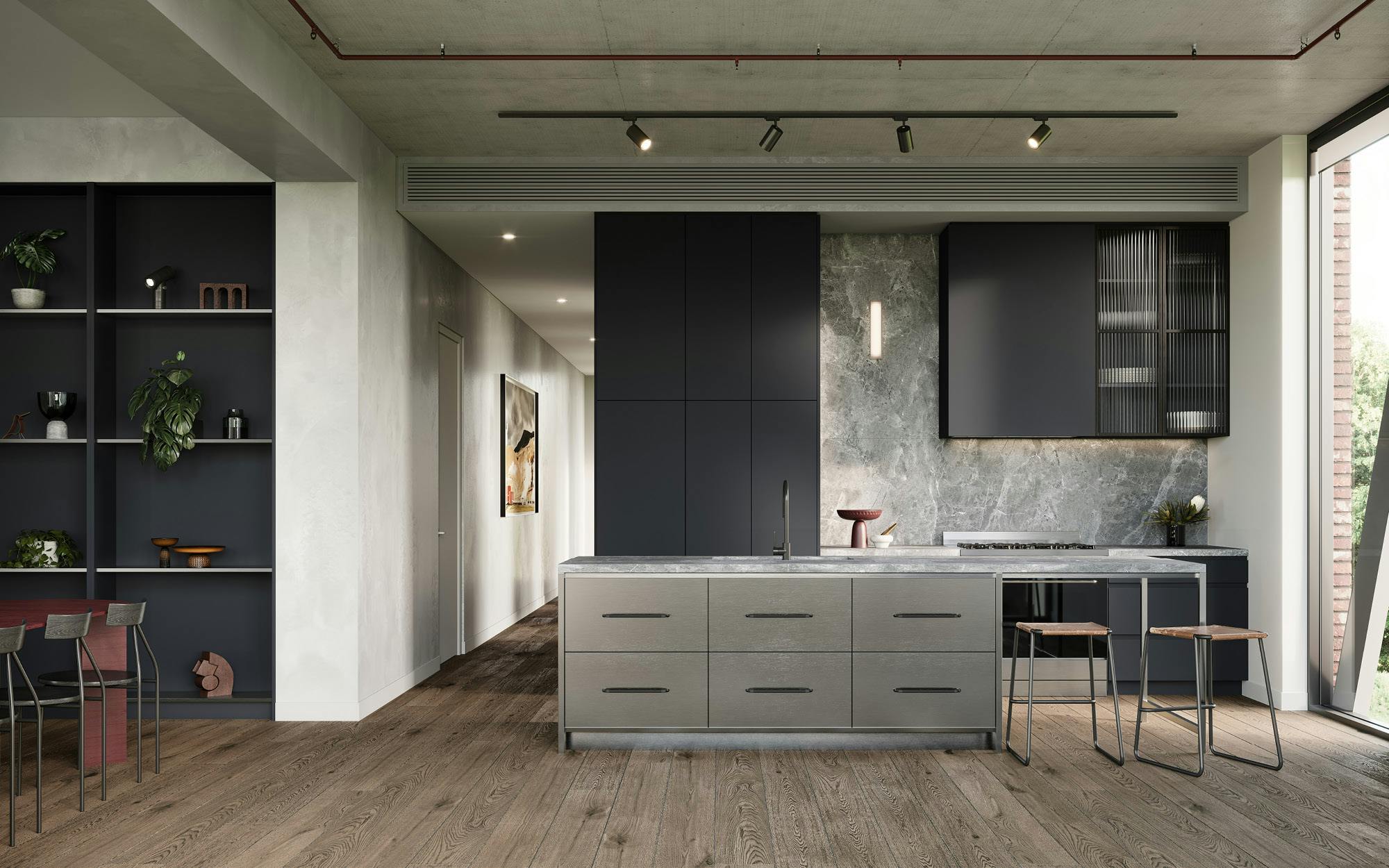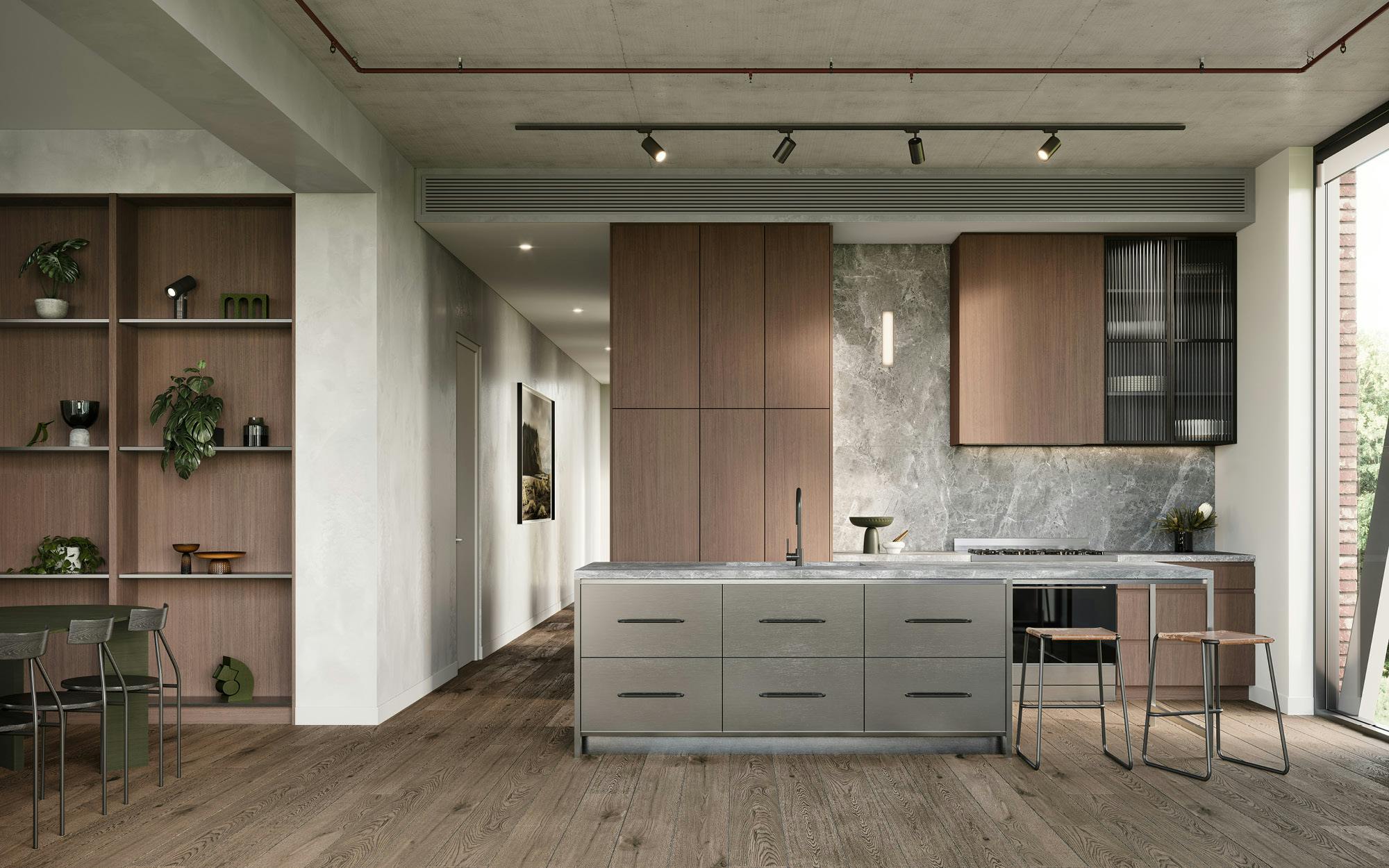 The kitchens are executed beautifully and feature natural stone benchtops and splashbacks, fluted glass overhead cabinets and steel framed island benches with integrated dual-sided storage and seating. Premium appliances by Smeg include freestanding gas ovens, fully integrated fridge-freezers, rangehoods and dishwashers with feature gunmetal tapware throughout.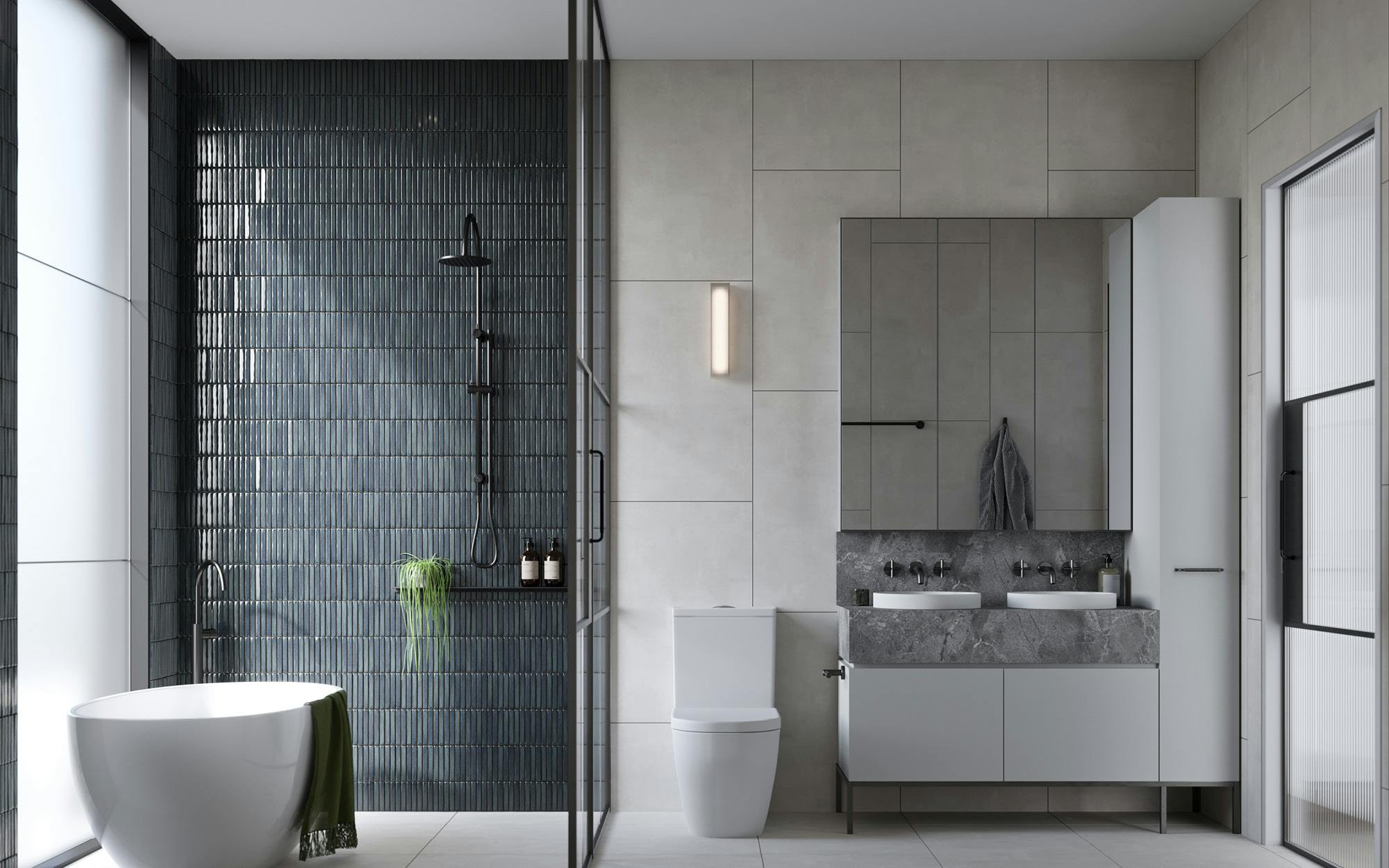 Bathrooms are lined in high quality large format Italian porcelain tiles. The framed fluted glass screen showers are complete with handmade vertical mosaic tiles and gunmetal tapware. Ample storage is offered in the vanity, overhead mirrors and full height joinery. The dimmable rippled glass wall lighting creates a soft ambience reminiscent of a hotel-like experience.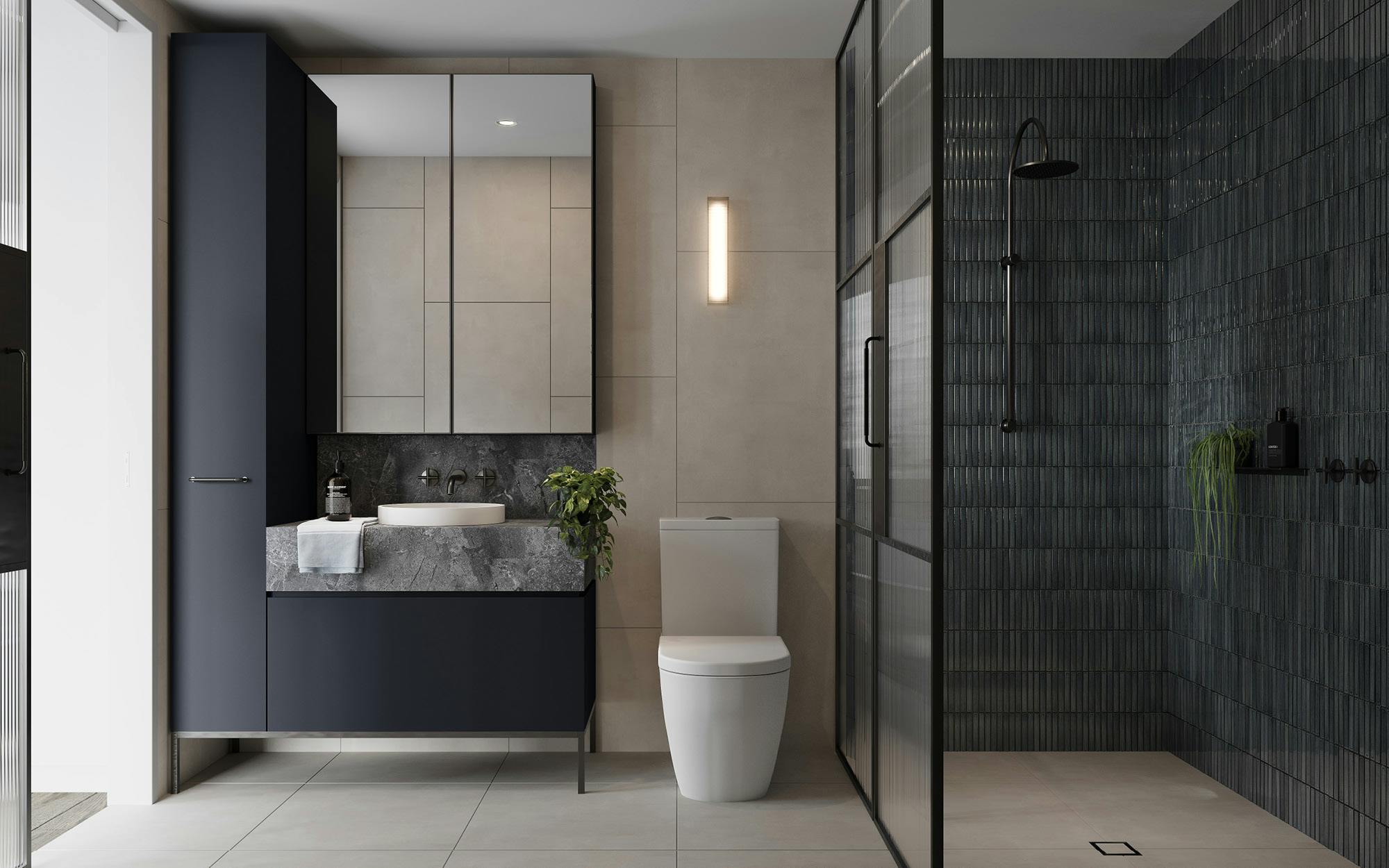 Timber floorboards continue into bedrooms which boast stunning views and smoked mirror robe doors. Generous living rooms open onto terraces, extending entertaining spaces and capturing natural light and cross flow ventilation.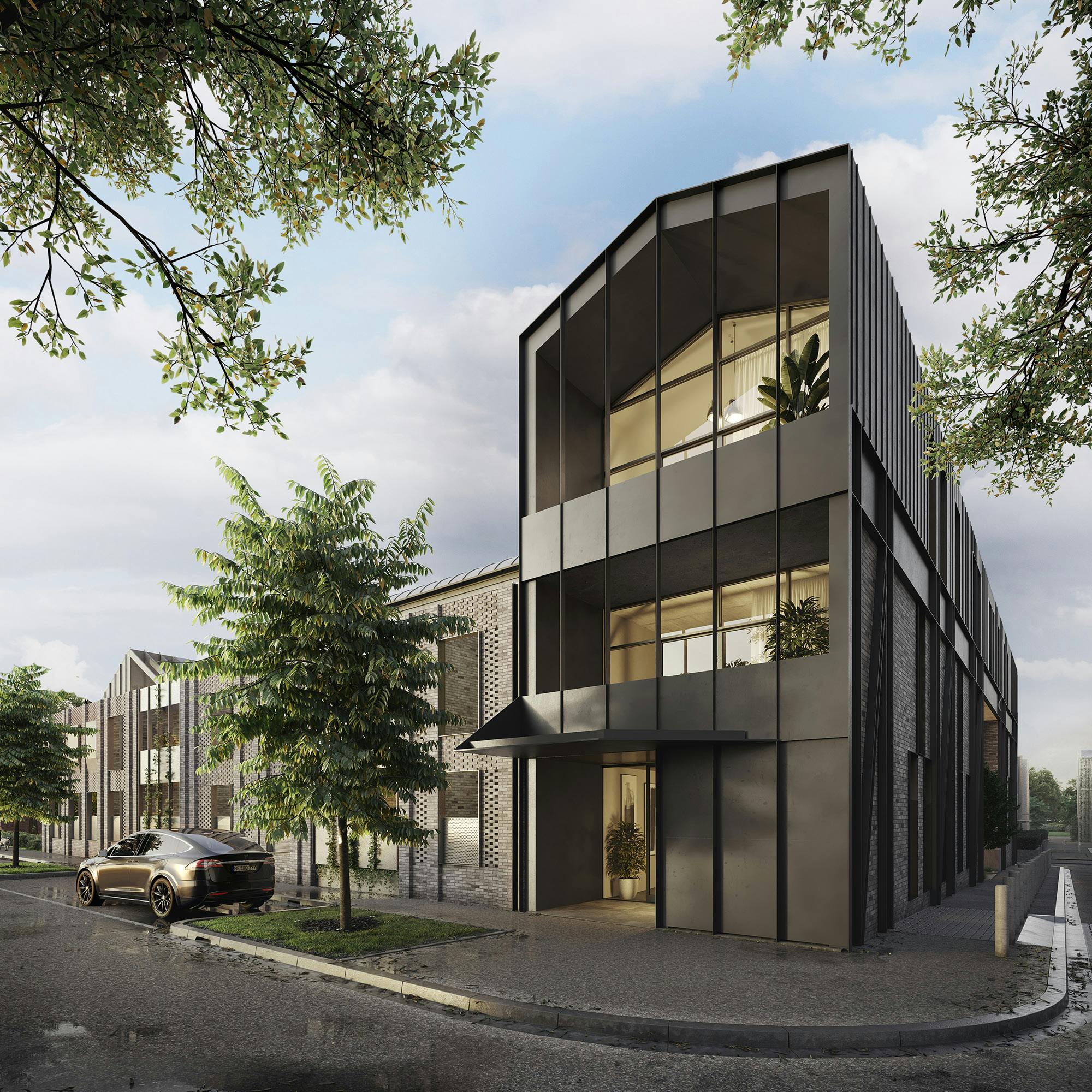 YarraBend has been recognised by The Future Lab as being at the forefront of global liveability, this iconic new suburb is projected to be one of the world's most liveable suburbs by 2025. 6.5km from Melbourne's CBD on the banks of the Yarra River, YarraBend is the new benchmark for design and urban liveability. When complete, it will include 1,300 dwellings, multiple parks, an artisan food hub, a state of the art health and wellness centre, cycling and walking tracks, and an exclusive resident app connecting the suburb.
For more information and register your interest in Boiler House, visit yarrabend.com.au/boiler-house