The vast former Amcor paper mill site in Melbourne's inner-north, under development by Glenvill Group and Alpha Partners, has proved a magnet for both home buyers and other developers.
Private developer Glenvill, owned by Len Warson, which has control of two thirds of the northern suburb's largest infill development site, is unfazed by the downturn in Australia's residential market.
Over the past three years, Glenvill has sold nearly half of the $1.2 billion in estimated end value of its portion of the project. Buyers have been keen to get a slice of the action in a suburb where the median three-bedroom house price is $1.7 million.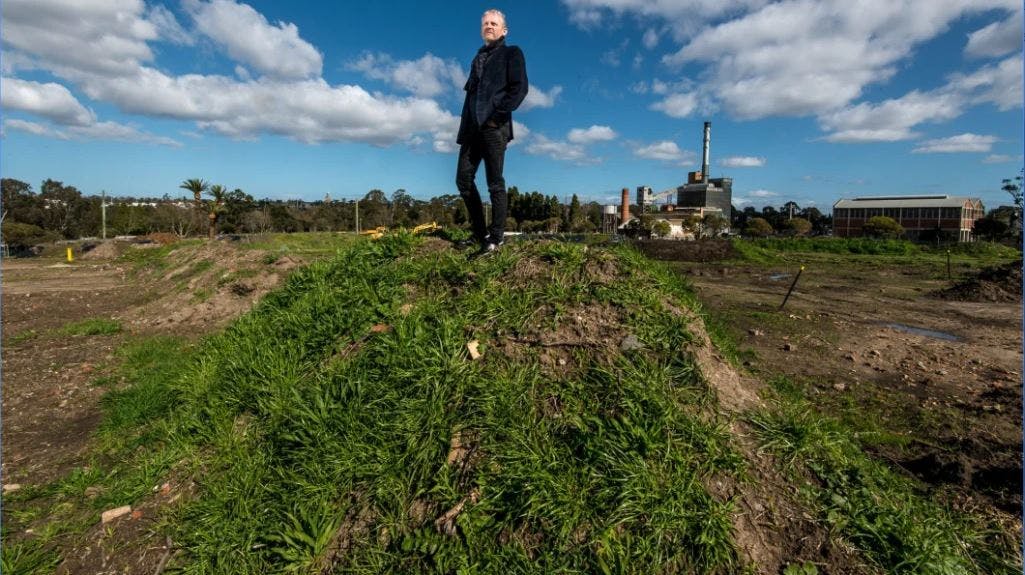 "We have released about $500 million in stock and sold $470 million," Mr Warson said.
When complete, the 16.5-hectare site on the Yarra River in Alphington that was formerly a sprawl of factory buildings will host an ambitious residential and commercial development.
Much of the demolition, clean-up and decontamination work has been done and the land is beginning to fill rapidly with townhouses and stand-alone dwellings.
More apartments, childcare, aged care, retail and commercial offices are to come.
The housing downturn, struggling economy and an investment market that has "died significantly" has not stopped the group from achieving strong settlements.
Out of the $100 million in houses it has built and delivered to new owners, 96.3 per cent have settled, Mr Warson said.
"Even now with the properties that haven't settled, we've sold everything at least at sale price or higher. Even though the economy has dropped, our revenue numbers have gone up a bit."
YarraBend residents will be serviced by an artisan food court, roaming technology concierge, two swimming pools and a site-specific app aimed at encourage car-pooling and enabling booking and monitoring of the gym, services and co-working hub.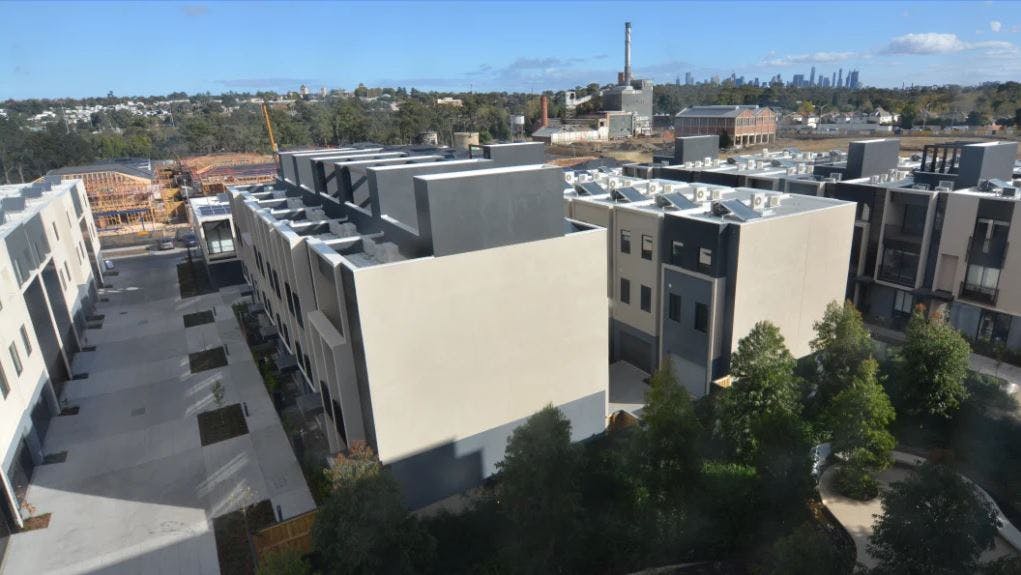 Glenvill's plans also include a one-off project to build one of the world's most sustainable houses on top of multiple sustainability initiatives such as batteries and electric car charging points included in existing homes, that have resulted in it being dubbed "Tesla Town".
The last remaining industrial building on the site will be demolished this year.
"We're currently delivering all the infrastructure. If you come back in 12 months you will see all the roads will be in place," Mr Warson said.
In a series of side deals, both Glenvill and co-developer Alpha Partners – run by former investment banker Guy Nelson – have offloaded chunks of the site.
Glenvill handed a large rectangular super-plot on the corner of Heidelberg and Parkview roads to Hong Kong-based retailer U-Home for $35.8 million with plans for an apartment.
Alpha has offloaded another corner site on Heidelberg Road and Chandler Highway to Joe Russo's Caydon Property Group for $31.9 million. Caydon has erected hoardings but not started work yet on an apartment block.
A second chunk sold to the Knowles family's aged care provider Arcare for $19.2 million.
Mr Nelson said he was negotiating with Icon Constructions to start work in September on a $400 million commercial and retail centre on the 2.1-hectare slice of the site he still holds.
"We're getting there," he said.
Alpha has signed a full-line Coles and Aldi as tenants in the retail centre and will build three apartment towers above with 317 units. A commercial office space, community centre and vertical primary school will also be included.