January 2021

Glenvill Projects have done us proud and our first stage of The Mills Townhouses are now complete. Cue the final move ins and all the memories that will be made here.
December 2020

The Mills is now home to 32 new families, with more to join before the year is through. Community is the key ingredient at YarraBend and these sun-drenched courtyards will play host to countless introductions and spontaneous catch ups over the summer months.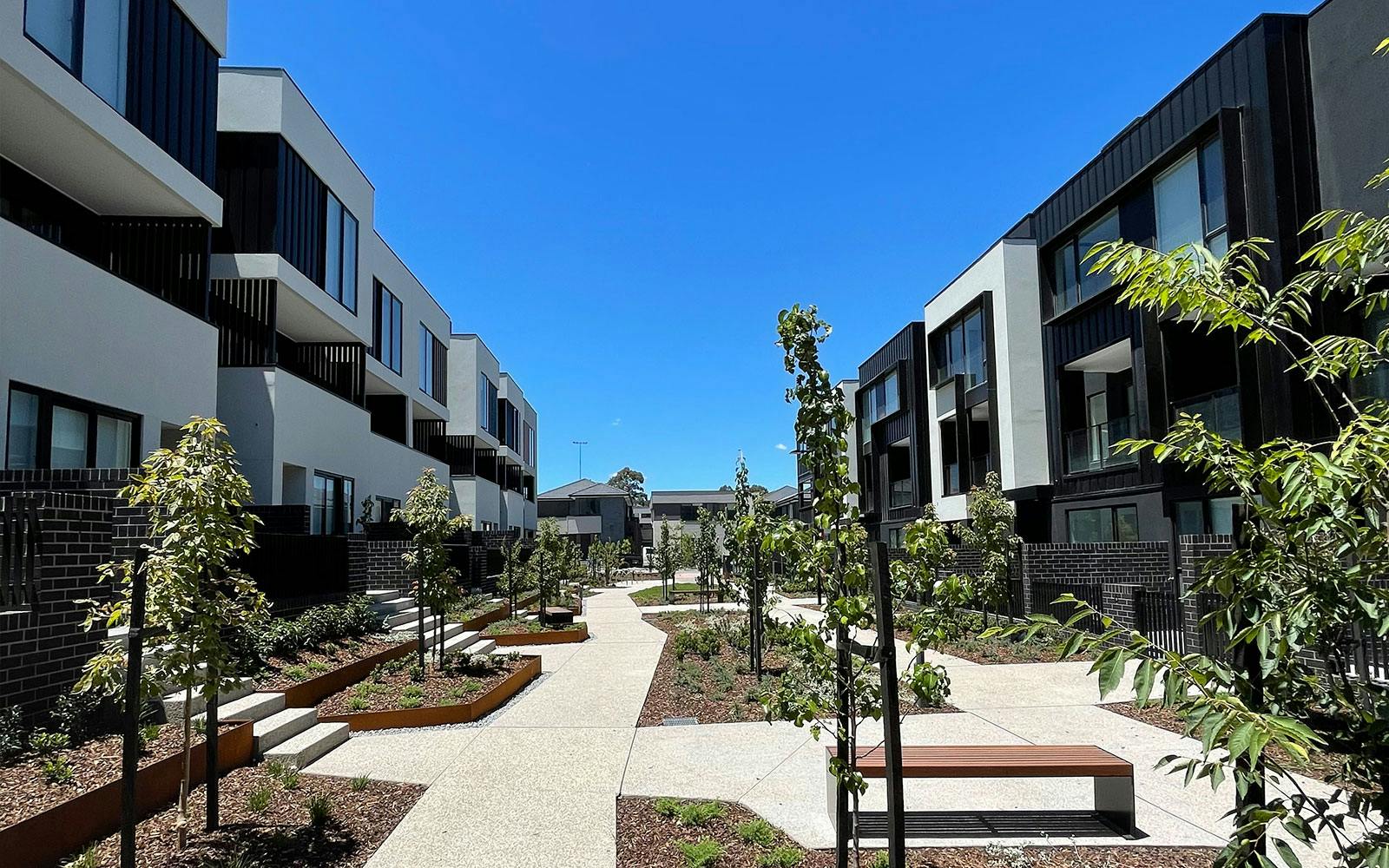 November 2020

Purchaser Inspections are nearing completion and settlements have begun. Glenvill Projects have done us proud – to think this time last year we were celebrating slab pours! To our newest and soon-to-be residents, a big congrats and welcome to the neighbourhood.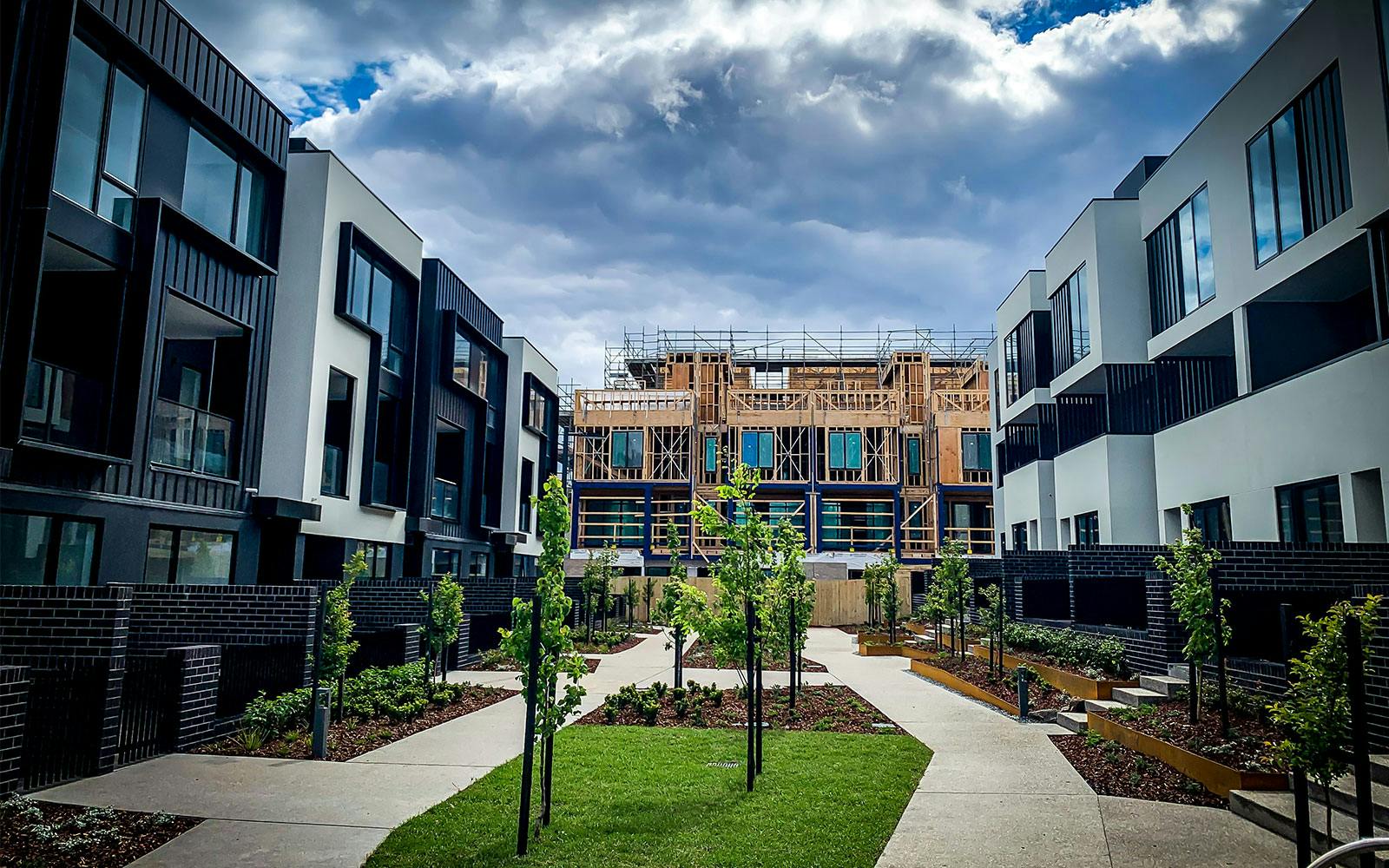 October 2020

Put the champagne on ice. We'll be toasting to our newest residents (the pioneers of The Mills precinct) before you know it. With the grunt work behind them, our team's focus is now on all of the little details that will make you proud to call YarraBend home.
September 2020

Hello beautiful kitchen! Our phased program means these homes are progressing at different rates with all manner of trades (from joiners to tilers) working away onsite. Excitingly, Block D (the first to settle), are currently getting the finishing touches – not long to wait now.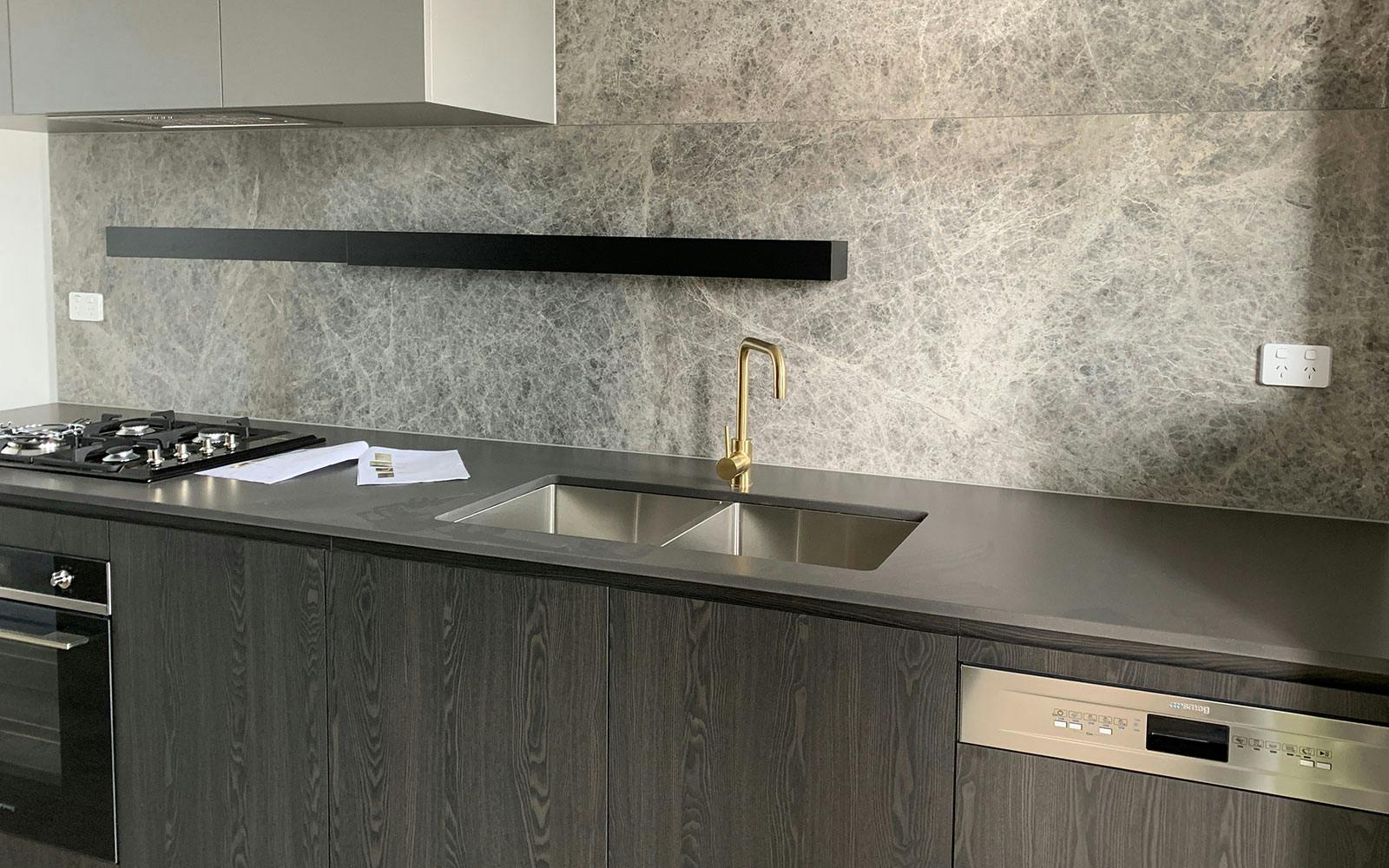 August 2020

The finish line's is sight! Joinery and carpentry are ongoing, with fit off and final paint jobs to follow. Having taken a walk through the prototype, we can't wait for you to see these homes in person.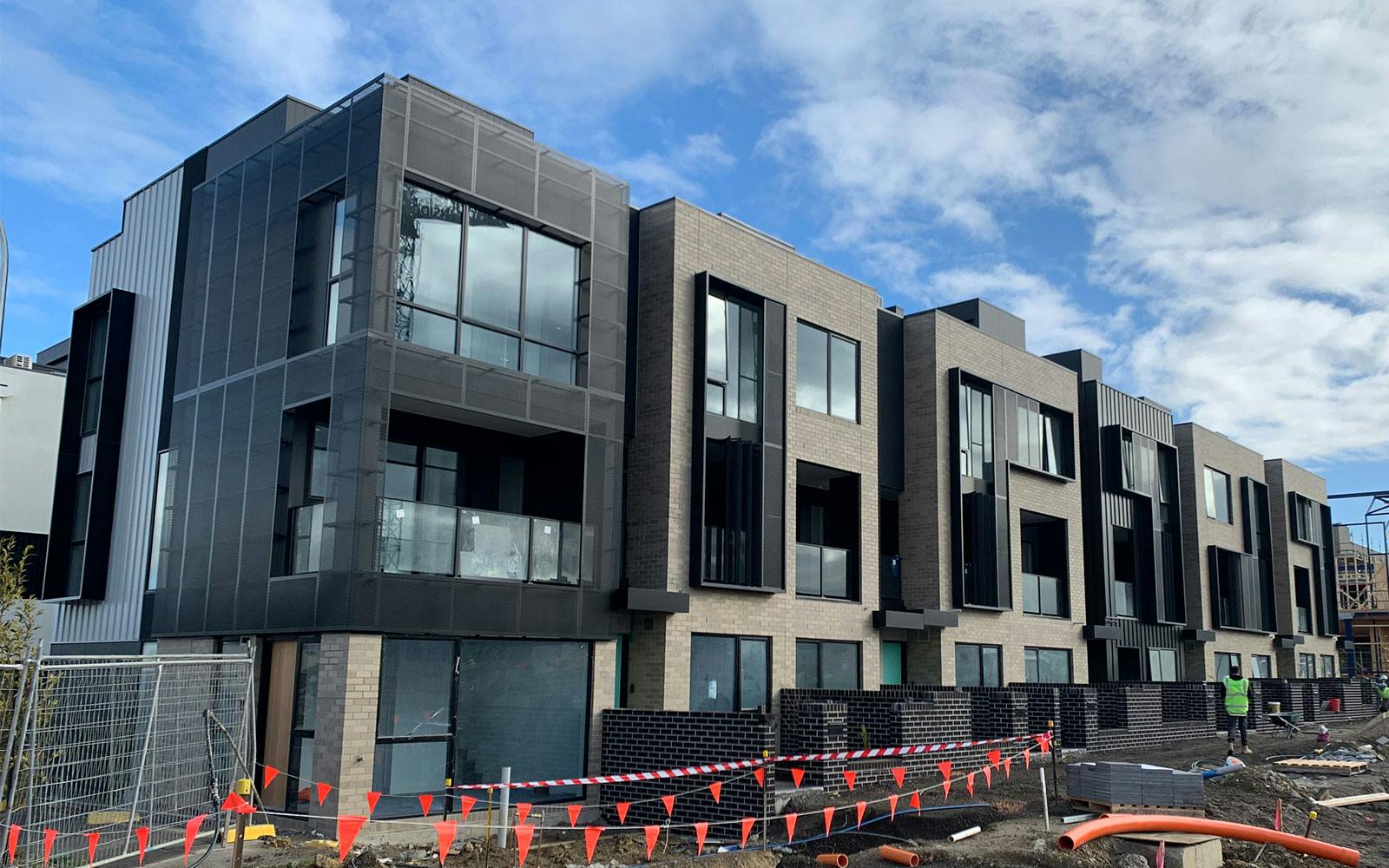 July 2020

Goodbye scaffolding, hello cladding! The northern blocks are currently getting the final touches from our internal finishes trades, while to the south, the external plastering is set to begin. It's all happening.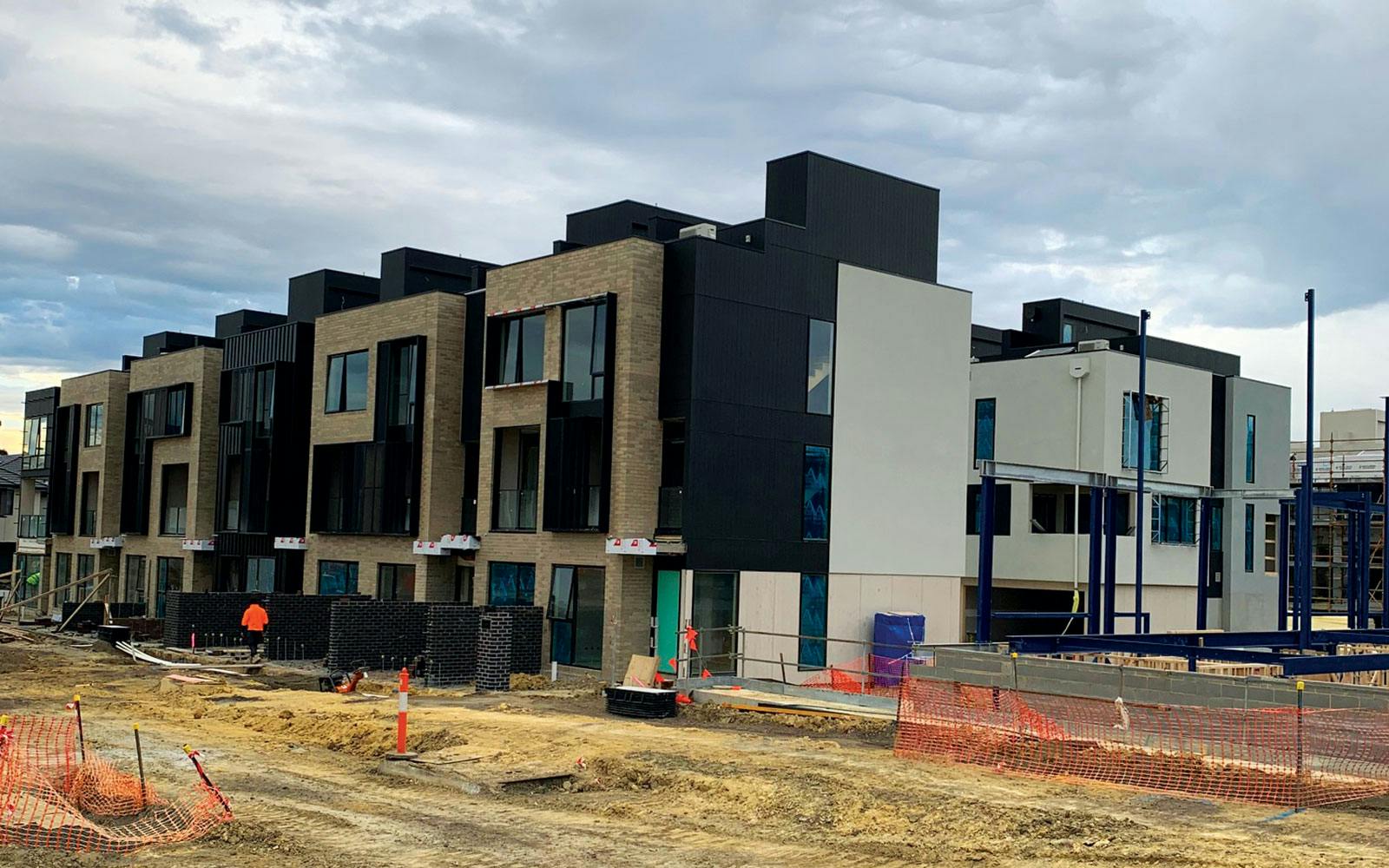 June 2020

Everything's progressing to plan and the kitchens (the heart of any good home) are now being installed. We're mere months away from these spaces being the backdrop to catch ups, family meals and dinner parties alike.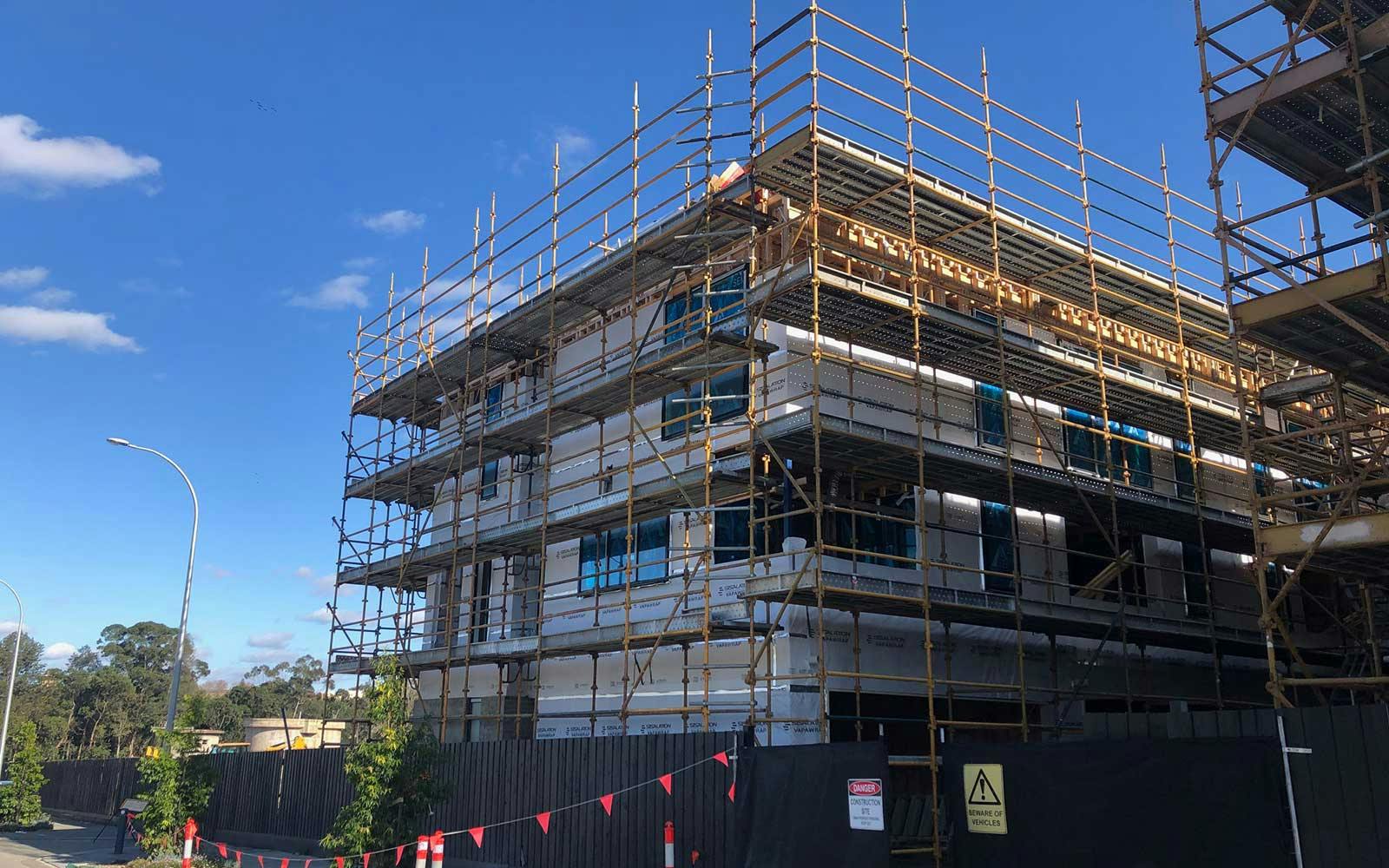 May 2020

The roofing is almost complete and it's time to get these townhouses dressed, with cladding works now underway. Get ready to say goodbye industrial site and hello industrial chic - our first Mills Townhouses are well on the way.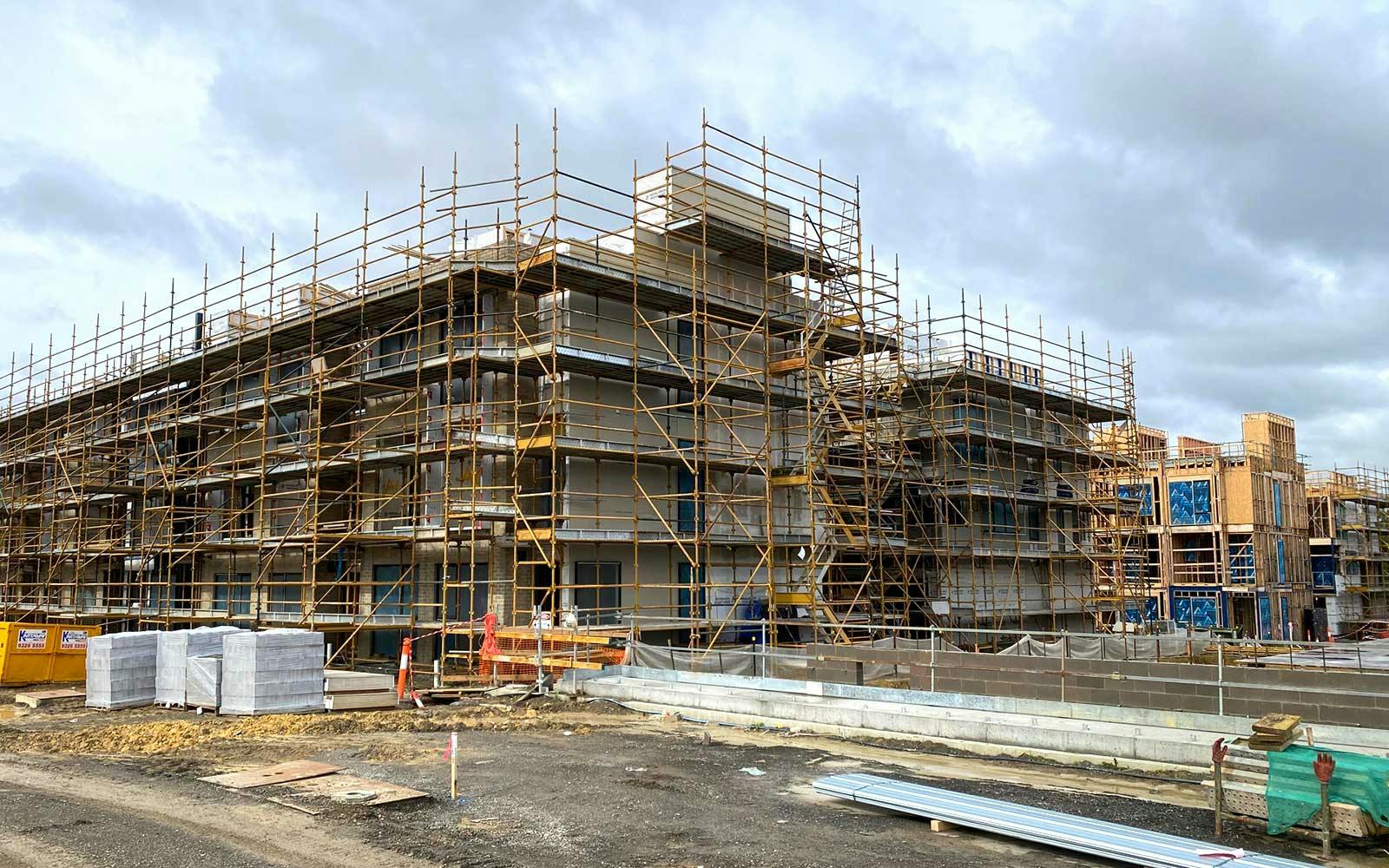 April 2020

We're roughing in! Along with all the works in progress we mentioned last month (brick laying, roofing, the lot) we're now also bringing in the electrical conduit and ducts, which once connected, will keep these homes humming along.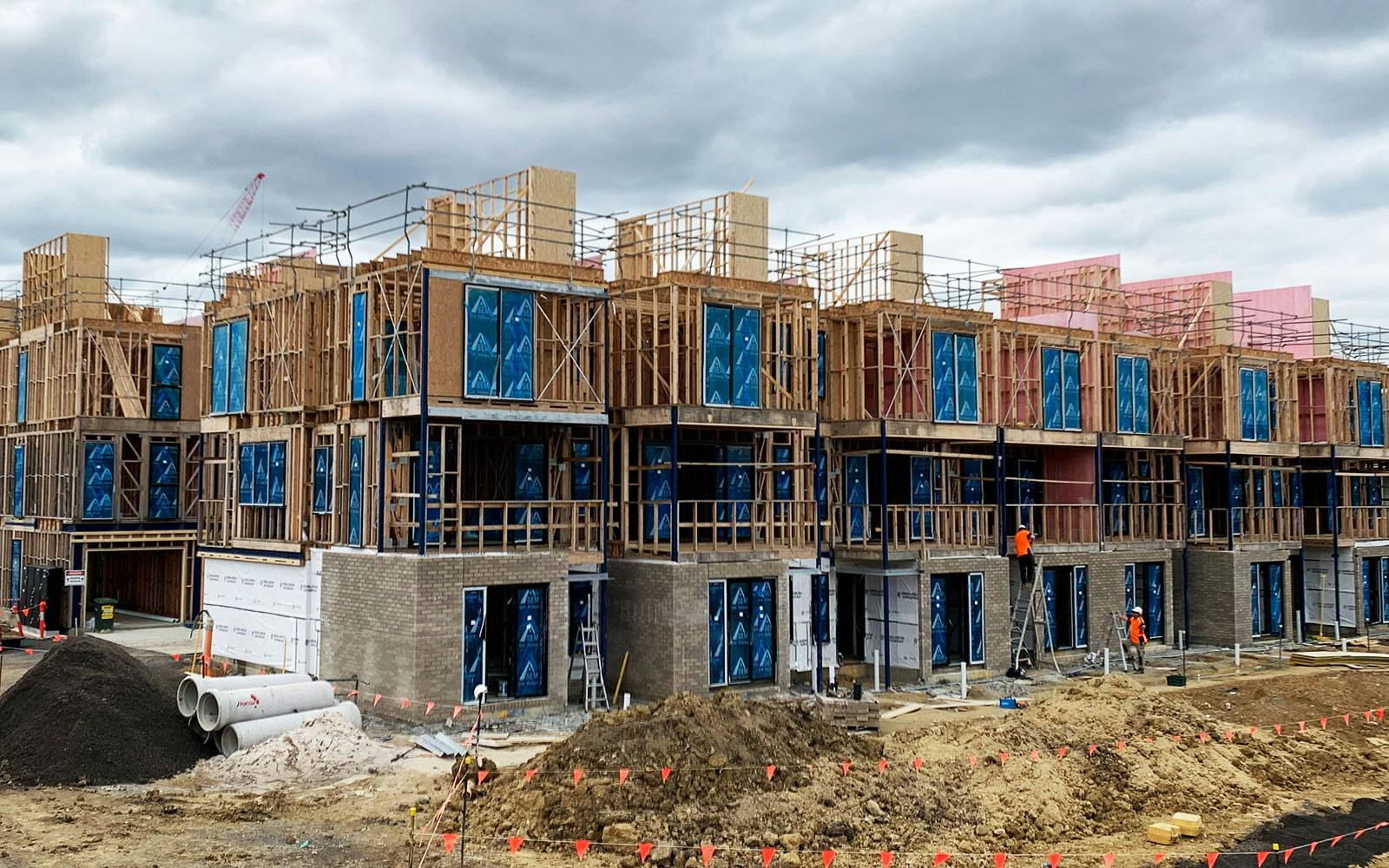 March 2020

We've jam packed this corner of the site with trades – and the progress shows. The Mills townhouses are all tracking at different stages as we sweep across the site, but within the mix we're working on the frames, roofs are being built, glazing's going in and brick work's underway. It's all happening.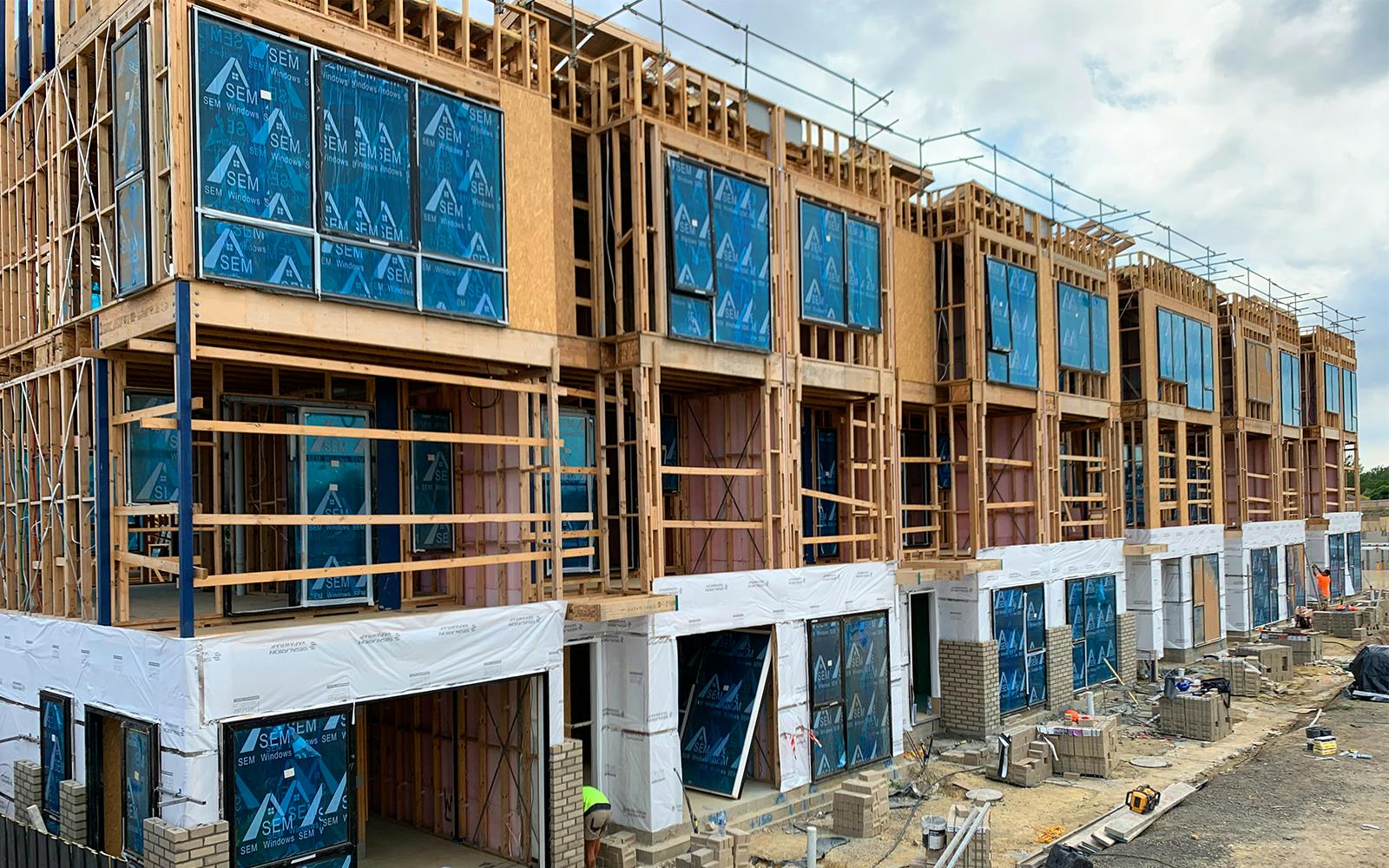 February 2020

Hello progress! What was once dirt is now a laneway and more frames keep popping up and filling out. It only takes a stroll through this corner of the site to get a real sense of what's to come – and we can't wait to share it with you.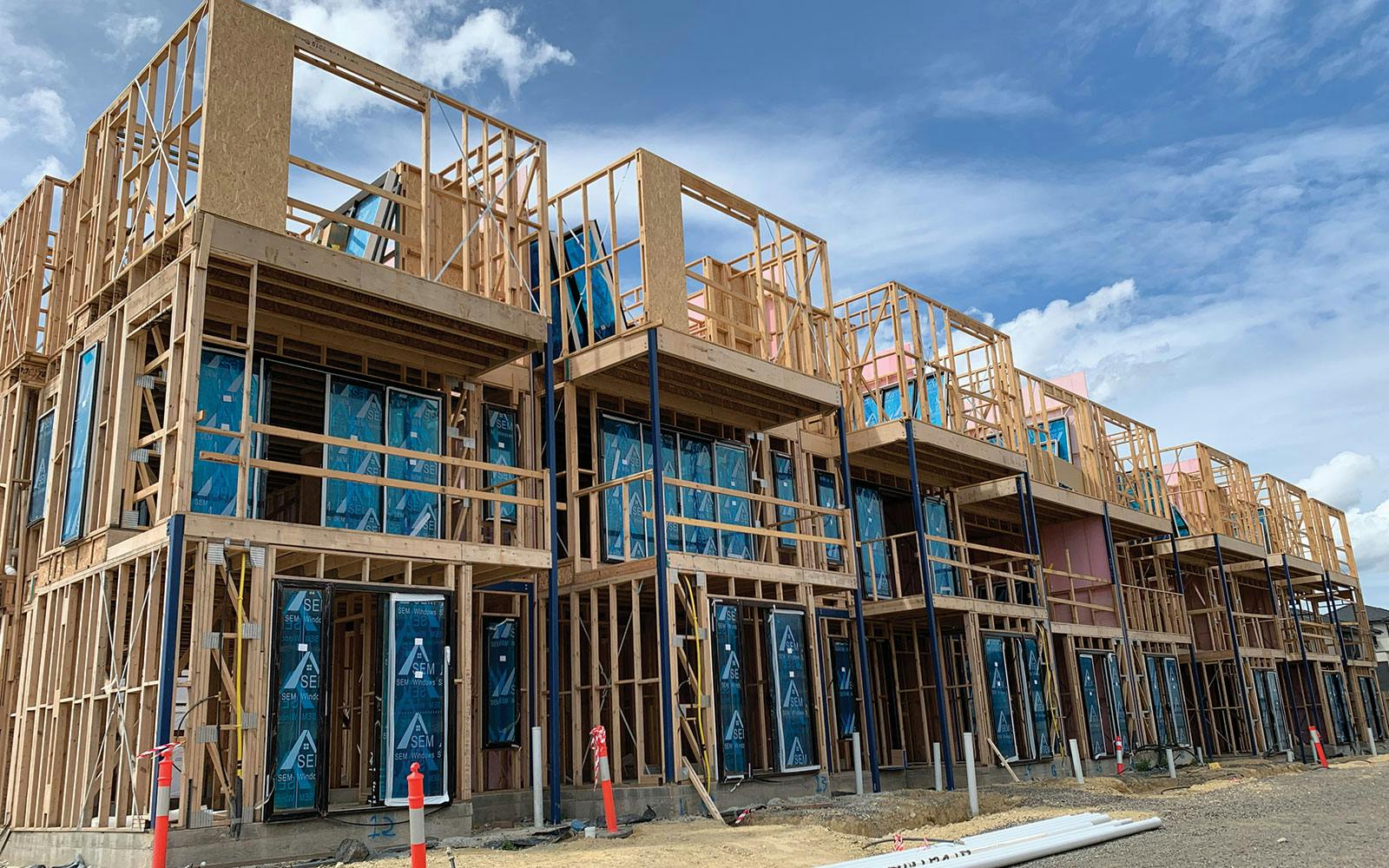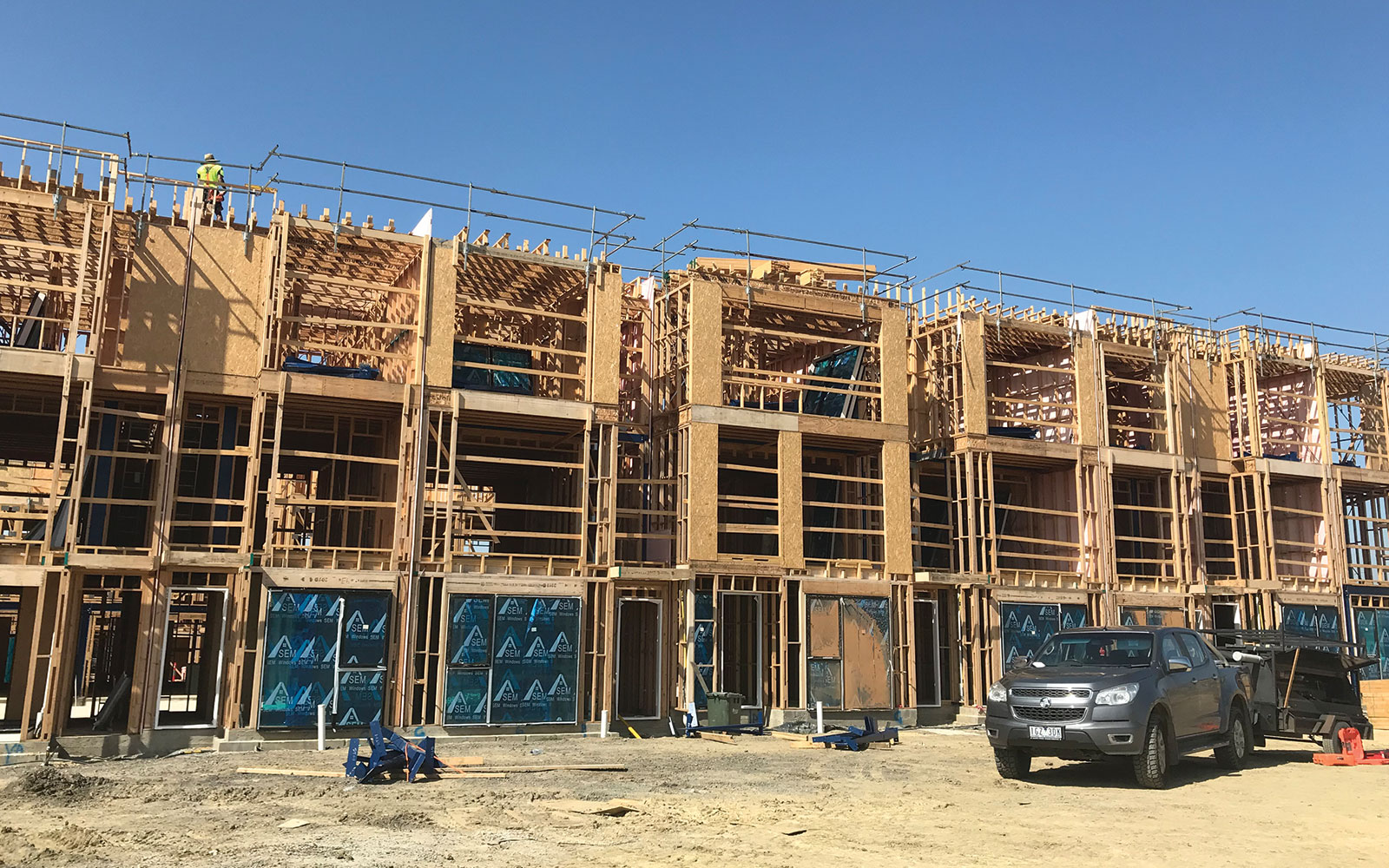 December 2019

Each and every last slab has now been poured (if you're one of the lucky homeowners, this would be the ideal time to raise a glass and mark the moment).
Glenvill Projects have been working hard and the majority of the frames are now underway. Scroll down to November to get an idea of just how far we've come in such a short space of time.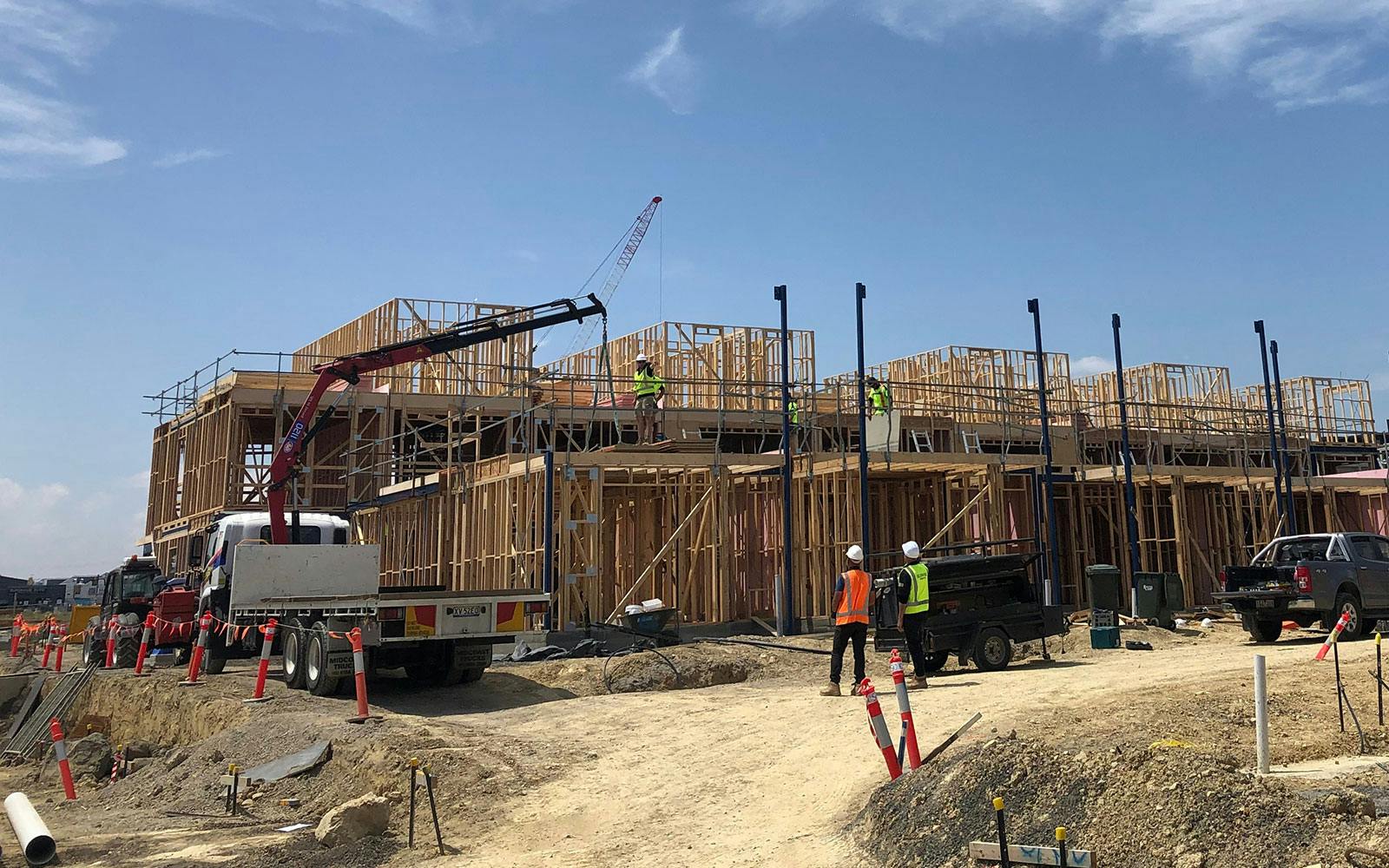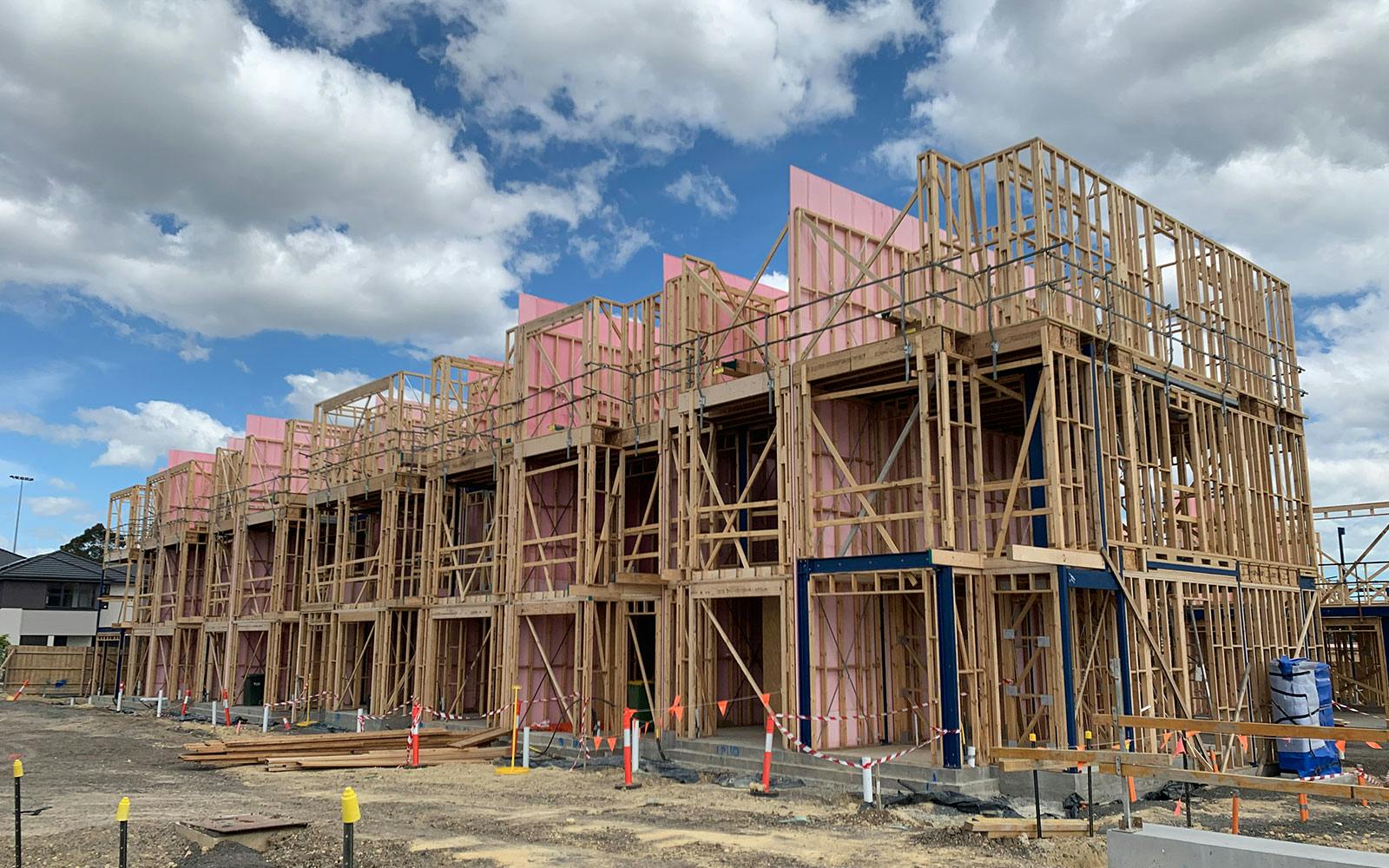 November 2019

Cause for celebration: the majority of the slabs have now been poured! Glenvill Projects are diligently working their way from the north to the south and The Mills Townhouses are officially taking shape with more steel and timber frames popping up each day.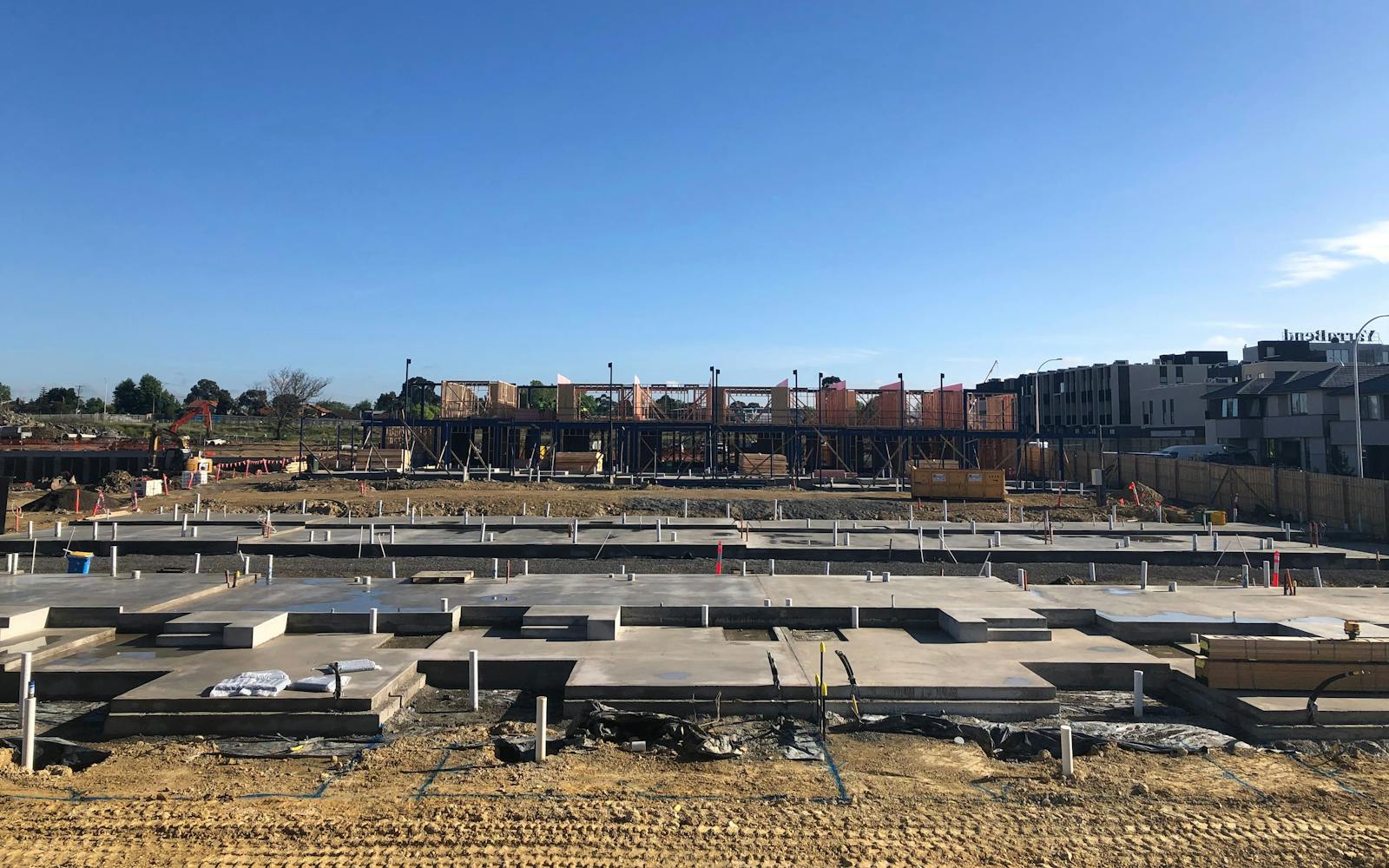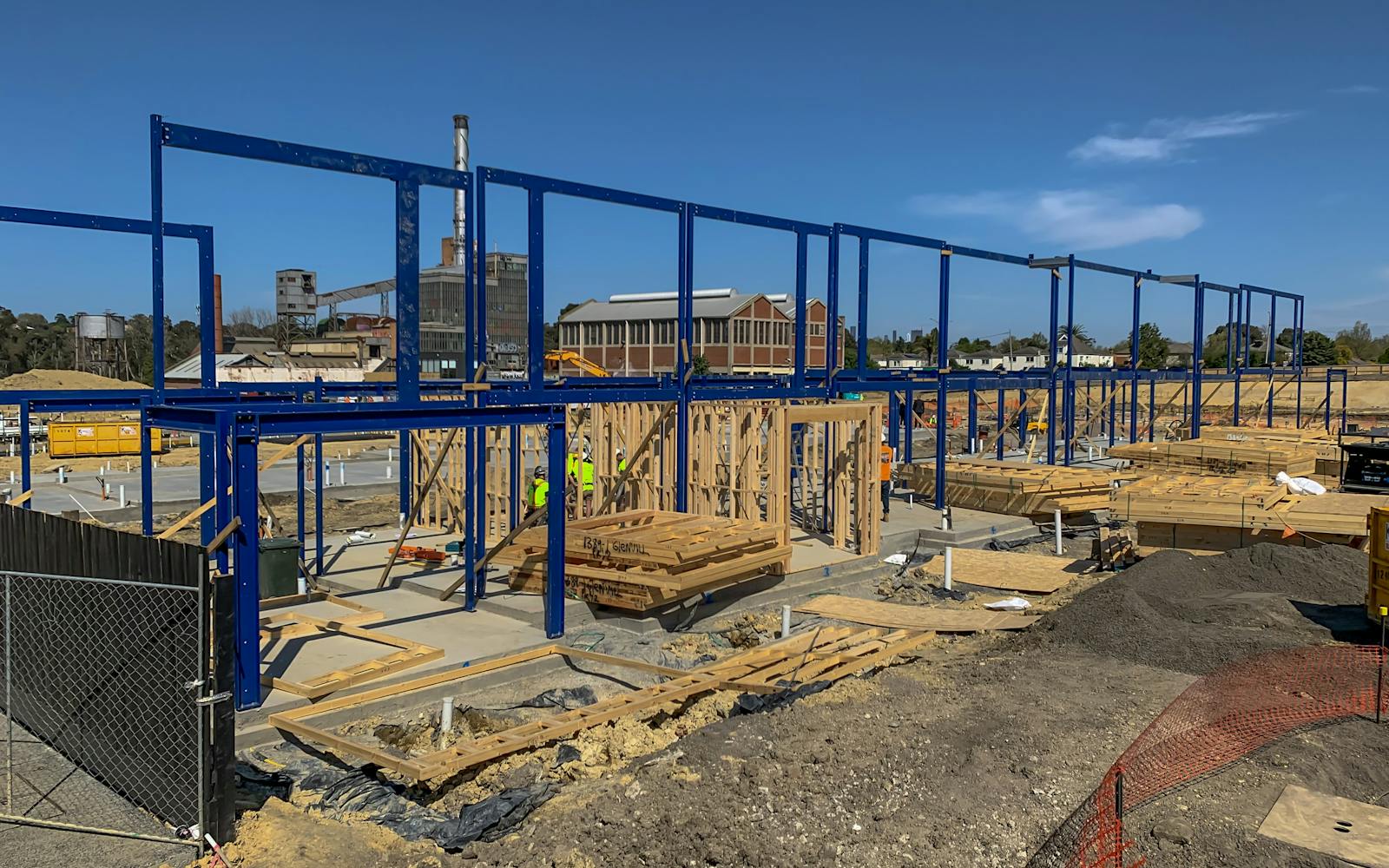 August 2019

Glenvill Projects have been appointed as the builder and are on site, with earthworks and civils well underway.