The list of mod cons on offer to the Melbourne apartment buyer would make a millionaire envious. Gyms, pools, saunas and even yoga rooms can be found in most new developments with more than 100 apartments.
But you don't need to be fabulously wealthy to live with these luxury facilities. Take the Papersmith Apartments at YarraBend, part of the 16.5-hectare site of the former Amcor paper mill in Alphington.
One-bedroom apartments start at $444,500 and for this price residents also get the keys to a subterranean health centre where the facilities are akin to those at a five-star resort.
There are indoor and outdoor pools, a wading pool, two onsen spas, a steam room and sauna, a yoga and meditation studio, a zen room and massage rooms.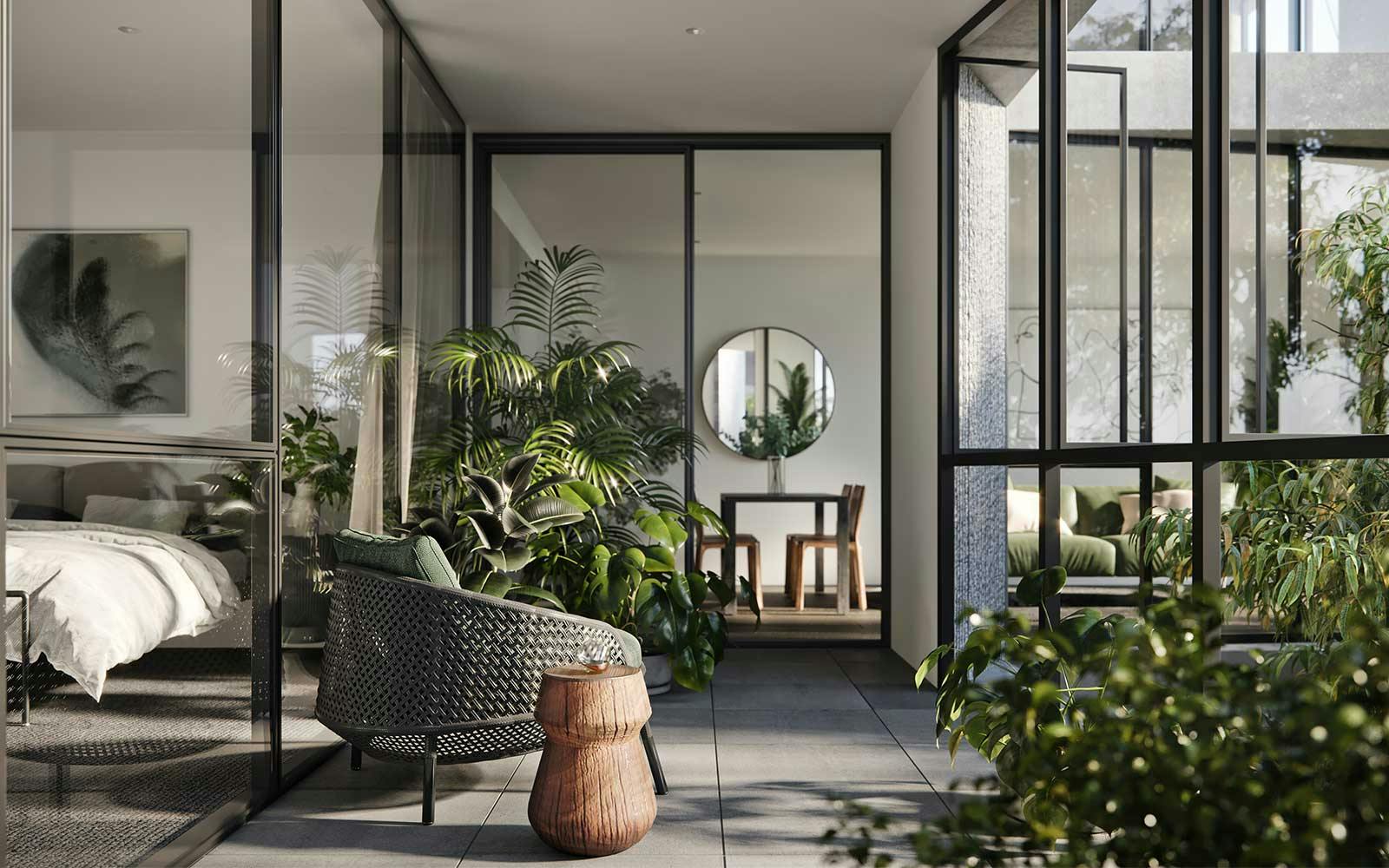 The gym has advanced equipment, including a "live room", where those looking for an interactive workout can connect their treadmill or rowing machine to a simulated race with others in the room or on the other side of the world.
Incredible as it is, this long list of jawdropping features is part of what Glenvill chief executive Len Warson says today's apartment buyers expect.
"When you're at home, it's ideal if you actually feel like you're living in a resort every day," Warson says.
"Some people don't like gyms and exercise, so we've got massage rooms, steam rooms and saunas. There's really something for everybody and we're not doing it on the cheap. We're doing it with the good stuff."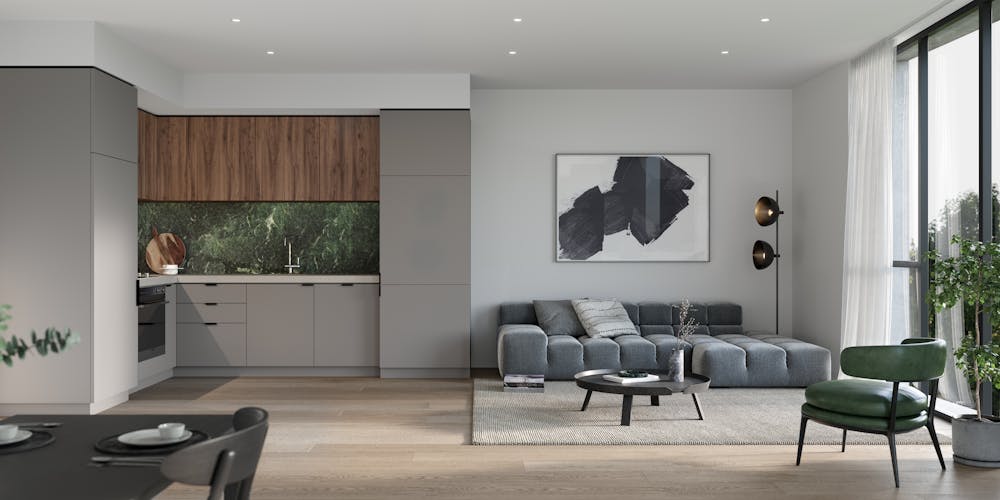 YarraBend will eventually be home to 1200 dwellings.
In a world inspired by living (and posting) new experiences, Warson sees the future of property tied to what people can actually do at their apartments. It's a trend he says is driven by changing social patterns.
"They don't go to parties any more like we used to – they socialise in gyms and places like that," he says.
"They want to go to classes, things like F45, and do things in groups. The days of lifting weights and running on the treadmill are still there, but not like they used to be.
"People want experiences now, so we're investing less into real property and more into experiences.
"Why shouldn't you live in your house and have incredible experiences? Let's not treat a home as a house, let's treat it as an experience."
Futuristic gym equipment and zen rooms are a world away from the site's industrial history. The paper mill opened in 1919. Amcor ceased operations there in 2012 and sold the land, which includes 300 metres of Yarra River frontage, in 2013.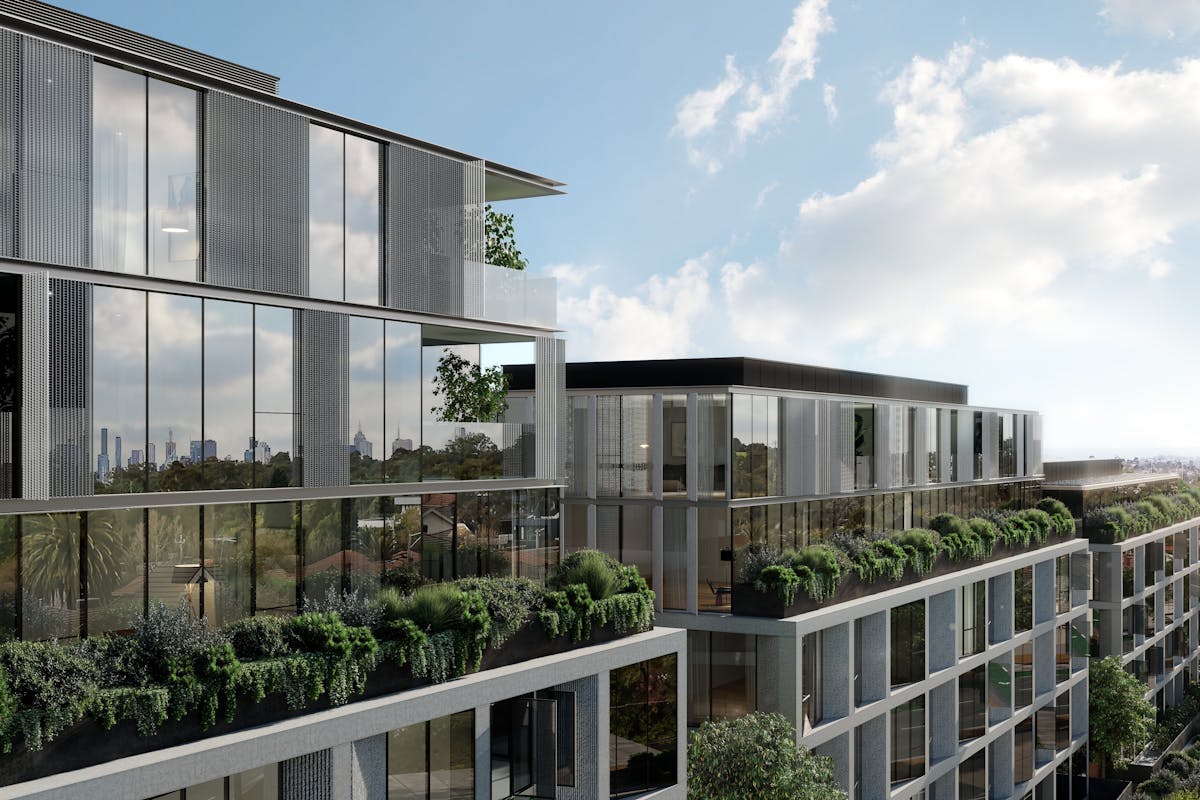 Elenberg Fraser are the architects behind the Papersmith Apartments complex.
YarraBend will become a community of six precincts with 1200 dwellings, multiple parks and a neighbouring shopping village. The Mills precinct, with a mixture of lofts and townhouses, was the first to go on sale and has sold out.
Papersmith Apartments, a collection of 214 apartments in one-, two- and three-bedroom configurations, is the latest offering to the market. The first release will see 39 apartments up for grabs.
Architects at Elenberg Fraser have designed the complex so it is split across four buildings, each with between five and eight levels. The design is somewhat of a departure for the firm, whose reputation was built on CBD high-rises such as the 20-storey Mayfair on St Kilda Road.
"We've been putting images up on our Instagram and lots of people have commented, as they do, and their response is, 'I can't believe it's Elenberg Fraser – when did you guys start doing low-rise buildings?'," principal architect Caleb Smith says. "It's direct feedback saying it's very different from everything else we've done and, for us, that's a huge compliment.
"We want to be making different buildings in different locations, producing stuff that excites us."
Despite the obvious differences, Smith says the work that goes into creating a skyscraper isn't all that different from what goes into producing a low-rise building.
"I think they're equally challenging, because in many senses this building is equivalent to one of our high-rise buildings laid on its side," he says. "The same amount of design energy goes into both types of projects."
Elenberg Fraser is among at least six firms separately designing new homes and communal grounds at YarraBend. Each firm has a mandate to connect to the site's history. Examples include Paper Square Park, with playgrounds and barbecues, and the Paper Trail, an elevated piazza of walking tracks and paths.
Despite the convergence of different design ideas from the various firms, Smith says the process hasn't been competitive.
"It's about designing the solution to the problem, it's not about egos and competitiveness," he says.
"Our approach to it is really one of transformation … We're taking things that are already there and turning them into something new and unique, an amalgam of the past that will look to the future."
KATE JONES | Featured in Domain Magazine